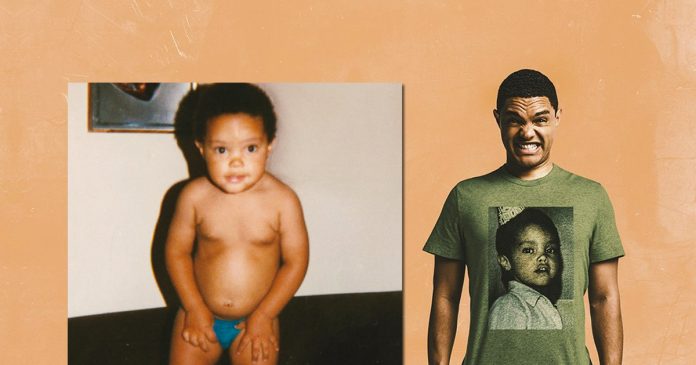 Comedian Trevor Noah reveals exactly what it's like to be a South African expat in the US in his new show – learning a whole new way of pronouncing words you thought you knew (like 'water'), replacing words like 'serviette' with 'napkin' and discovering that their favourite food is actually not American, but ironically Mexican – tacos.
He also jokes about how he avoids camping with his American friends because it reminds him too much of growing up in South Africa where he had to use a long drop, a toilet that's basically a hole in the ground. (He also shares a brilliant story about holidaying in Bali with American friends – watch below.)
Trevor says one of his favourite Donald Trump comments was when the American President said Africans come from "shithole countries".
"That one was my favourite personally because I am an African, I've shat in a hole," he jokes.
Trevor says from his experience the USA's racism "is good, but not the best". The 'best', he says, is South Africa's racism.
Speaking on his new show – Son of Patricia – Trevor recalls a concerned fan asking him if he wanted to leave the US after Trump's "shithole" comment.
The man came up to him after the show and said: "When Donald Trump says all these horribly racist things, do you sometimes just wanna pack it all up, leave America, go back to South Africa and escape all this racism?"
Trevor stops recounting the tale. Pulls a face. Then says: "I said: my friend you don't go to South Africa to escape racism. That's where you go to stock up. Are you kidding? That's the one thing that reminds me of home. The racism out here. Because we've got tons of racism in South Africa…"
He jokes that American racism can never compete with South Africa's where Apartheid was "basically the best racism in the world"; and reveals that with his mom, Patricia – "the most gangster human being you'll ever meet in your life" – racist insults never got to him because she taught him to "shake it up with the love of Jesus" and then send it back.
'Trevor Noah: Son of Patricia' – started this week on Netflix.
In it, the South African expat also talks about his interview with President Obama and the 'secret door', and why Trip Advisor should have a different version for black people… Here's a preview:
WATCH Trevor Noah's 'Authentic Balinese' experience
You can also watch Trevor Noah Presents NationWild, a 13-part comedy showcase of South Africa's brightest young comedians – now streaming on Showmax for subscribers in SA and living abroad. 14-Day Free Trial.