There were goosebumps in Kalk Bay on Sunday as a former resident and decorated South African Defence Force (SADF) hero – Gareth Rutherford – finally returned home to Cape Town after being wrongfully imprisoned in Kuwait for a decade.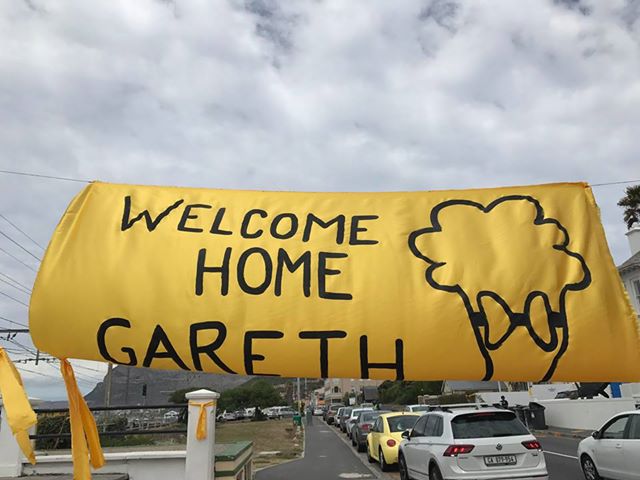 Local resident Maria Wagener was there to capture the photos and video on this page of the very special welcome and tribute to Gareth.
Maria, who is admin of Fish Hoek Beach Facebook page, told SAPeople: "From Cape Town International Airport to Kalk Bay, and to his brother's home in Noordhoek, the roads were lined with yellow ribbons…"
The ribbons refer to the '70s hit "Tie a Yellow Ribbon Round the Ole Oak Tree" (about a prisoner-of-war writing to his love to say he was coming home, and to tie a yellow ribbon around the ole Oak tree if he was still welcome).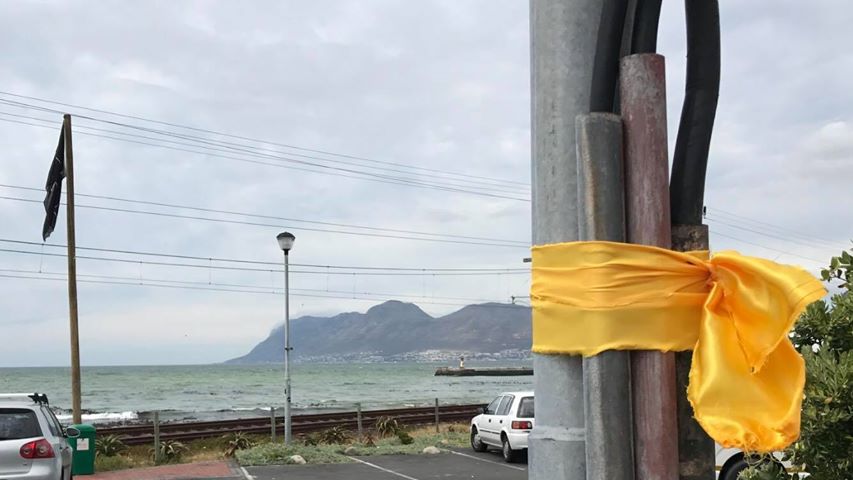 In Gareth's case, the message was loud and clear. Yellow ribbons were tied around pillars and posts, wherever you looked.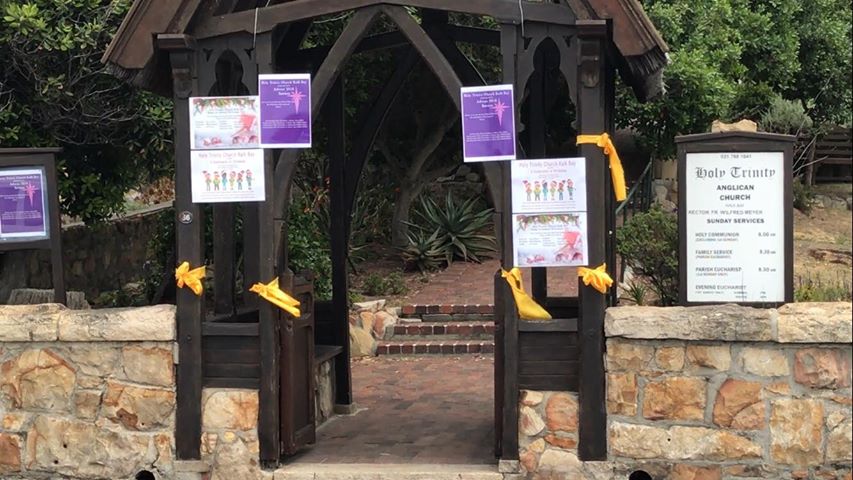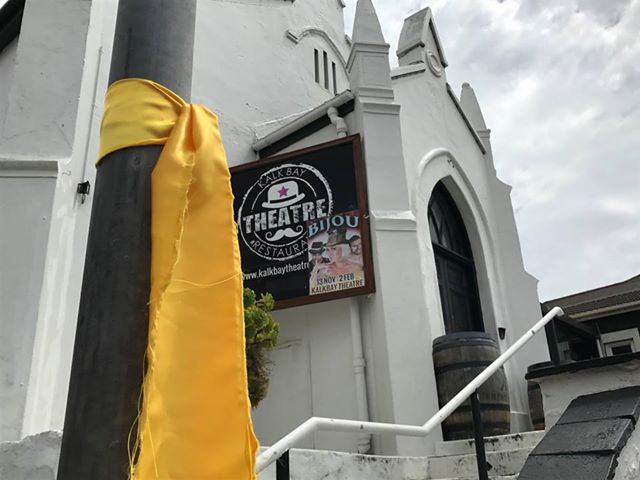 Maria said it was the Deep South's way of welcoming Gareth home as he finally reunited with his family after 10 years in prison in Kuwait. (Sadly his mother passed away while he was in prison.)
The support from the 'Deep South' has been unwavering during Gareth's imprisonment, part of it due to a deep respect for this former Lance Corporal whose incredible actions to save fellow soldiers in 1980 earned him South Africa's highest decoration for bravery (the Honoris Crux). During his National Service with 61 Mechanised Infantry Brigade, Gareth didn't hesitate to risk his own life to recover and save other wounded members of his platoon after they had been hit by SWAPO.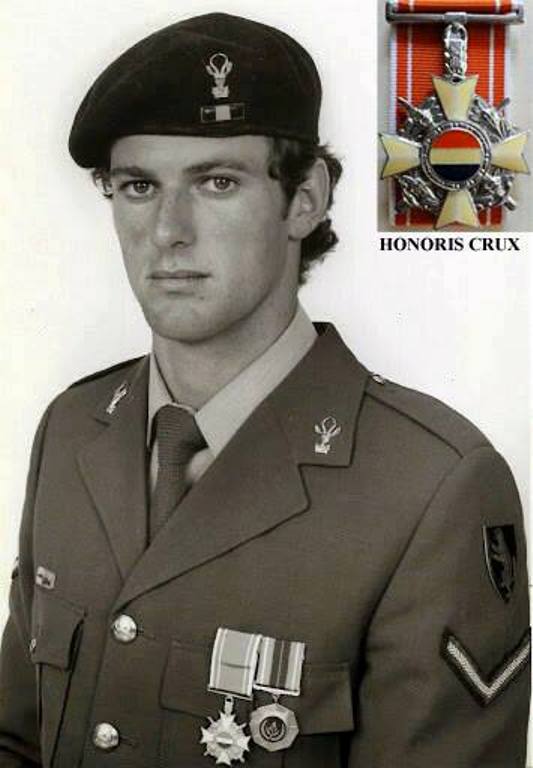 He was repaid over the past decade with intense and passionate support from his old friends… who rallied tirelessly for him, creating petitions and raising awareness and pressure for the British and South African Embassies to intervene. (Gareth was born in Kenya to British parents, and grew up in SA.)
In a blog post, written while he was in prison a couple of years ago, Gareth explained: "I was arrested 18th Sept 2008 in Kuwait city centre, in broad daylight… and have been in jail ever since. I was tried in a court of Kuwaiti law [with no translator]… and convicted of trafficking in drugs and liquor."
He says it could happen to anybody. He had been asked to take a package and hadn't checked it. He was on deadline, due to fly home to Cape Town and was just following orders.
Thanks to a surprise amnesty a few weeks ago, Gareth is now a free man.
In an interview with Pippa Hudson this week (watch below), Gareth said his release has been a "huge revelation of ecstasy" with so much "passion and love" at its centre. He said he has been "so encouraged for so long", his friends and their friends and strangers just never gave up fighting for his freedom.
Gareth said the celebrations have just begun…
WATCH Yellow Ribbons line the streets of Kalk Bay to welcome home Gareth Rutherford
💛 Yellow Ribbons for a Kalk Bay Local!! 💛Monday ☀️ 26 November 2018🌻 Welcome Home Gareth 🌻

Posted by Fish Hoek Beach on Monday, November 26, 2018
WATCH Pippa Hudson interviews Gareth Rutherford
Gareth Rutherford talks to Pippa Hudson LIVE

Posted by CapeTalk on Tuesday, November 27, 2018