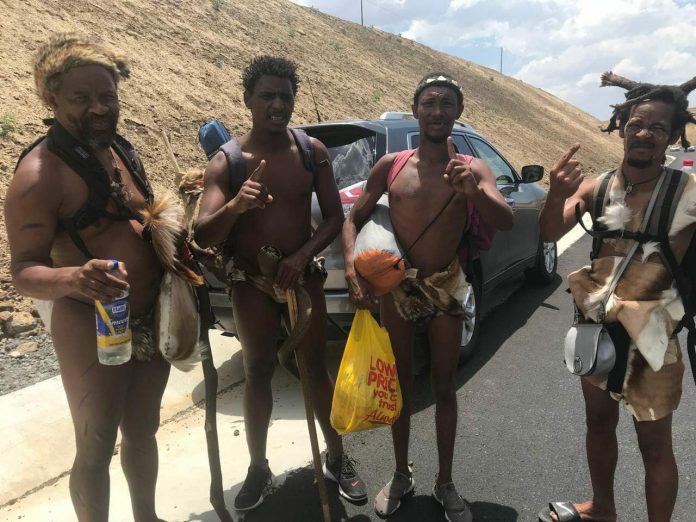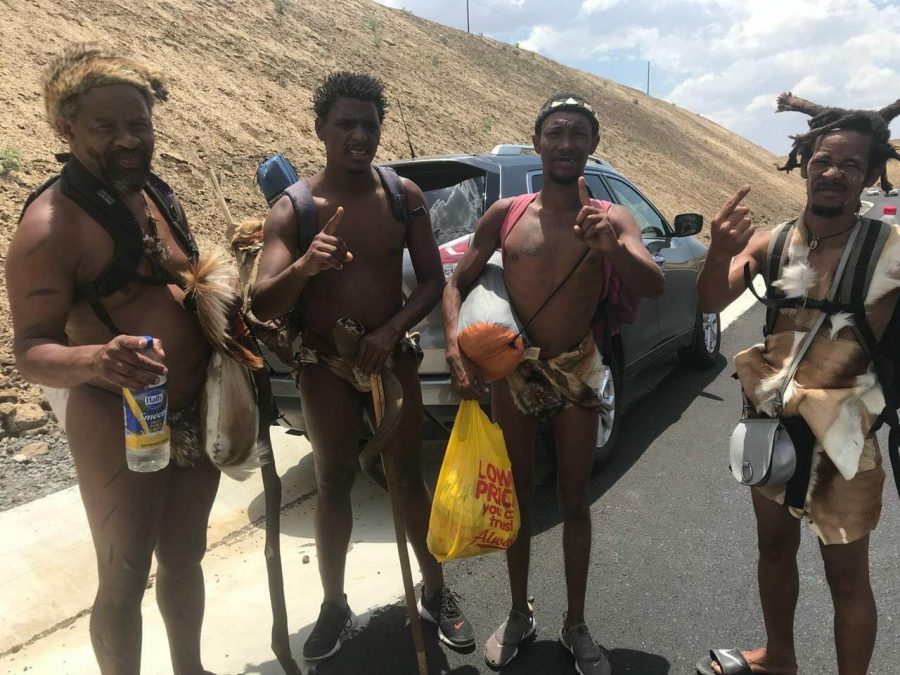 Chief Khoisan SA is once again en route to Pretoria on foot – all the way from Port Elizabeth – with three other Khoisan warriors, to demand an audience with South African President Cyril Ramaphosa… who made them promises last year which have not yet been fulfilled.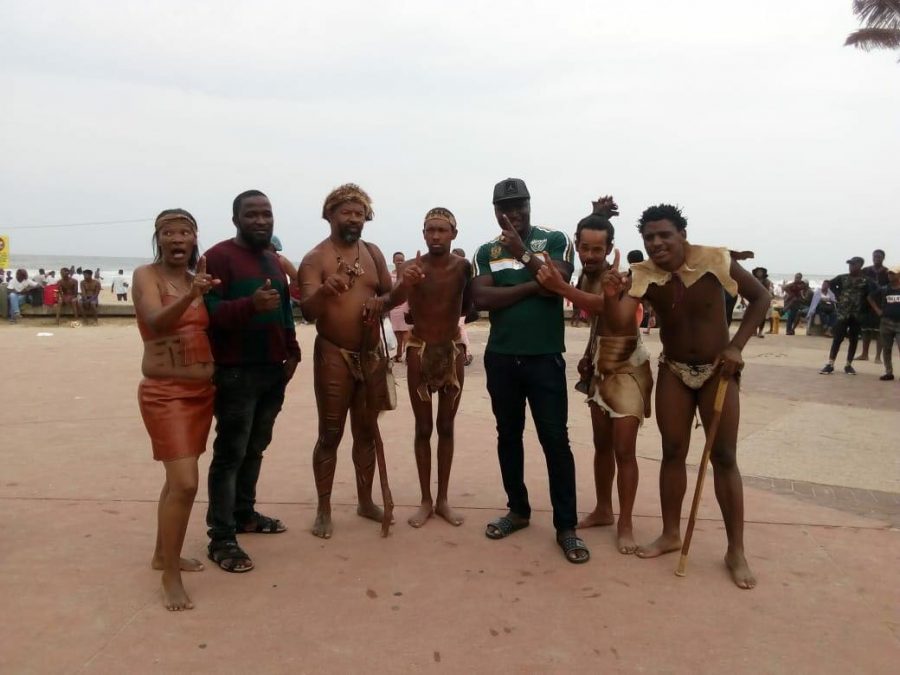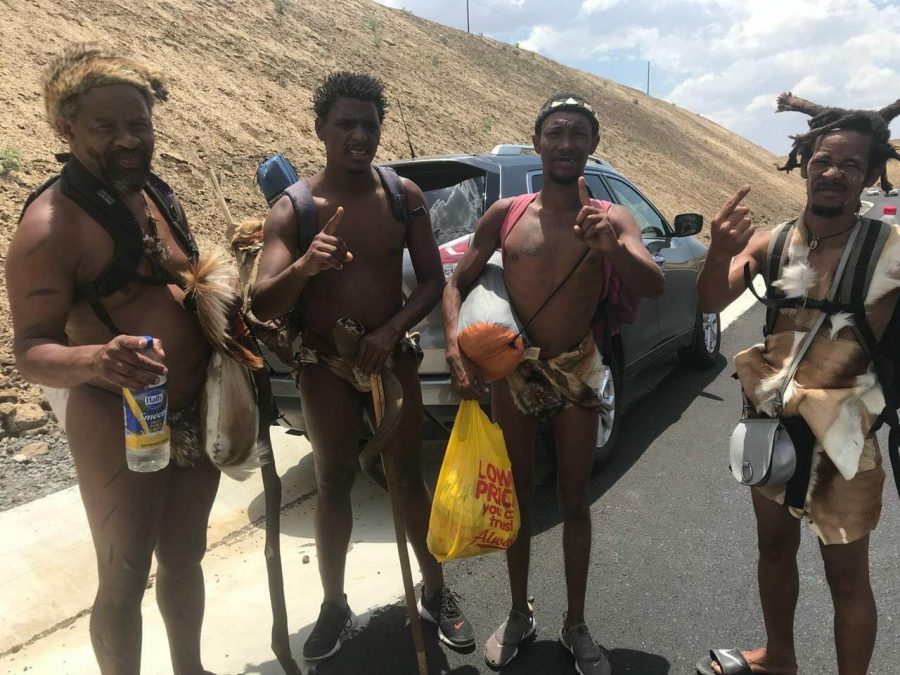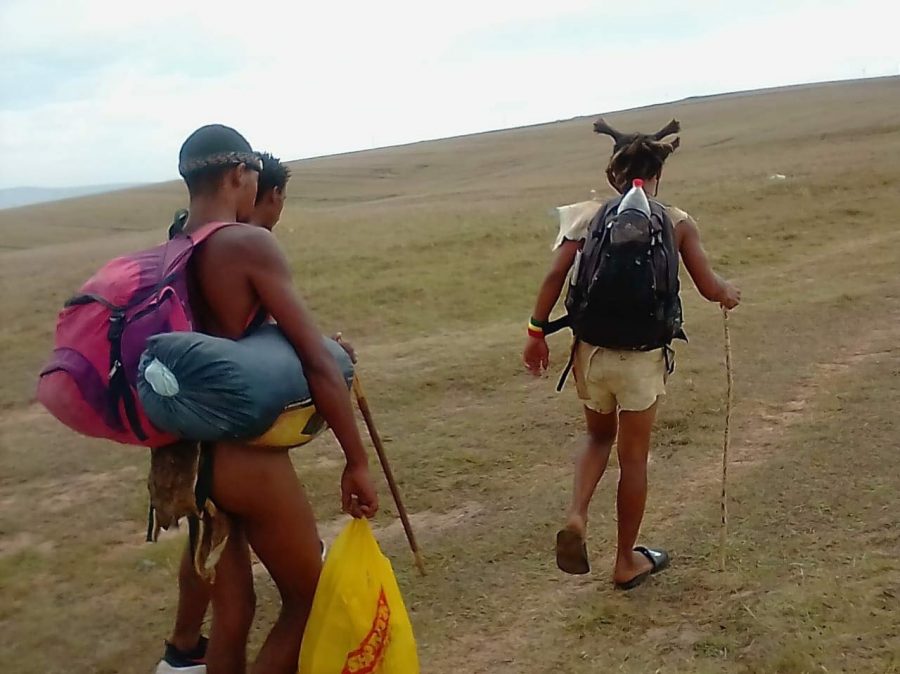 The group is scheduled to arrive at the Union Buildings today – Friday 30 November, almost a year since their last trek… which ended with then Deputy President Ramaphosa finally receiving their memorandum on 24 December 2017… so that they could make it home for Christmas.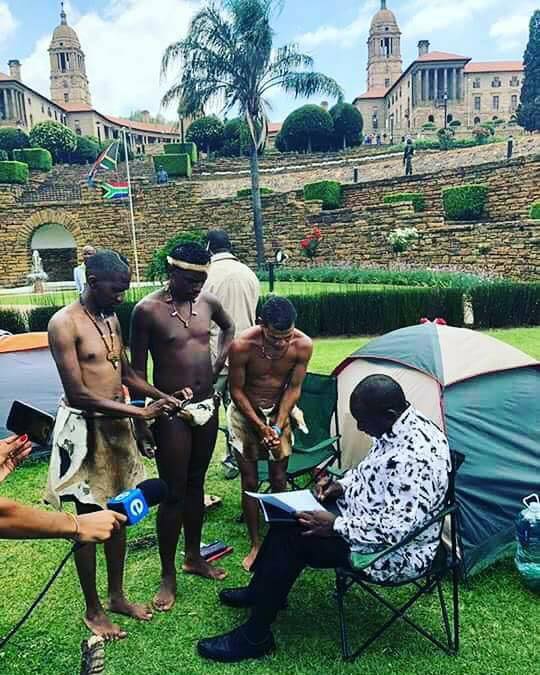 "Ramaphosa promised engagement regarding the demands in the memorandum," says Tshwane resident Lisa Marcelle Hold, who was instrumental in helping the Khoisan people last year during their hunger strike. (Lisa became involved when, as a concerned citizen, she went to visit the men to see if they needed anything.)
"To date there has been little if no engagement. Chief has advised the Office of the Presidency that they would like an audience with the President upon their arrival at the Union Buildings," Lisa told SAPeople.
To date there has been no response from government.
The four men who have walked all the way from Port Elizabeth to Pretoria include Chief Khoisan SA and Shane Plaatjies (both of whom walked last year as well).
"South Africa rallied behind their cause last year and we are calling for South Africa to do it once again," says Lisa. "The love, support and compassion received from South Africans was so overwhelming.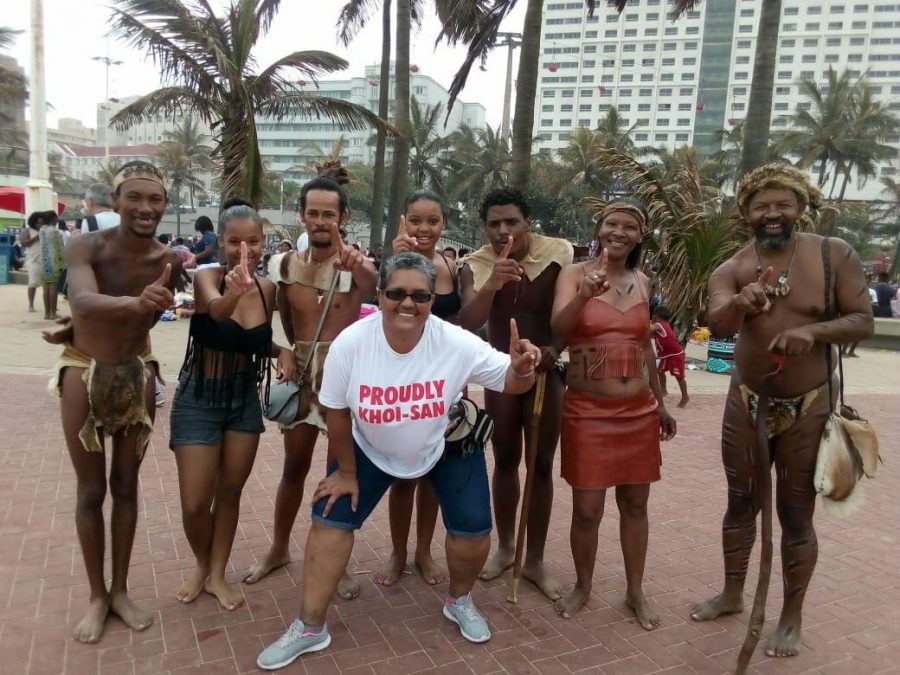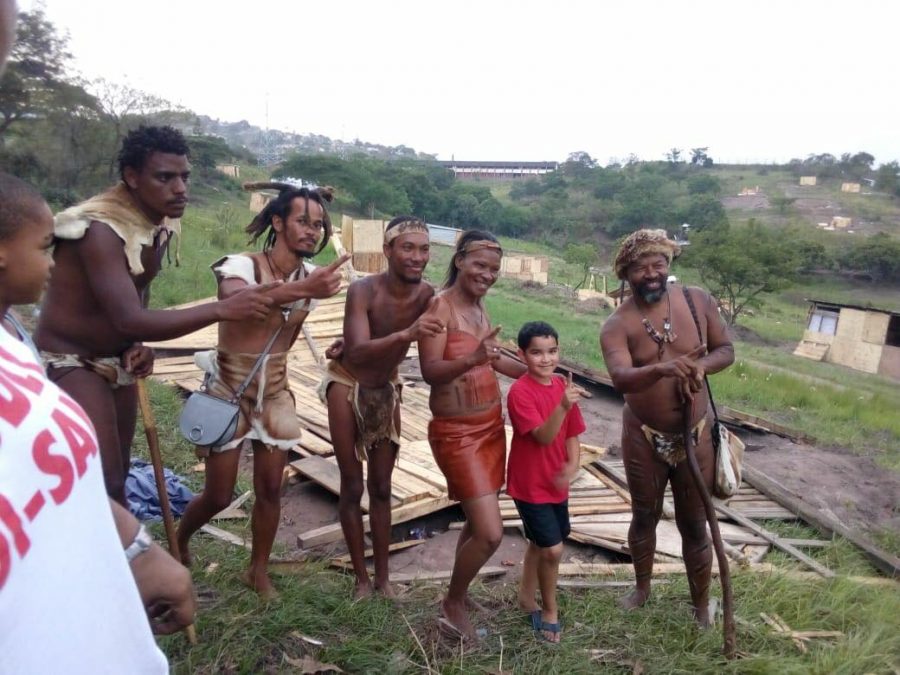 "It's almost one year to the day that they arrived with their memorandum last year. They are wanting to engage with the President regarding the four points detailed in the memorandum received by Ramaphosa on 24/12 last year."
The four demands in the Khoisan memorandum are as follows:
to be recognised as the First Nation of South Africa, and included in decision making.
to have their language recognised and made an official language of South Africa.
that land claims date of 1913 be scrapped… which is withholding their claims as the true owners of the land.
that the coloured identity be scrapped from Z83 forms and all forms of identity. "We are not coloured" and "we are all South Africans", says the letter.
"A year ago, South Africans of all races, religions, creeds and cultures rallied behind the Khoisan4," says Lisa.
Last year Lisa was blown away by the support of "thousands and thousands" of South Africans who took photos in SA and around the world holding a placard saying "I'm with the Khoisan4", and who sent messages of support and raised awareness on social media and publicity nationwide… so that Ramaphosa finally signed the memorandum.
This week she says: "I am asking for you to do the same again. ❤️🇿🇦❤️🇿🇦❤️🇿🇦And please share to create awareness."