The South African Police Service (SAPS) has called on anyone who was the victim of a crime – after leaving the Global Citizen Festival last night – to please report it to your closest police station.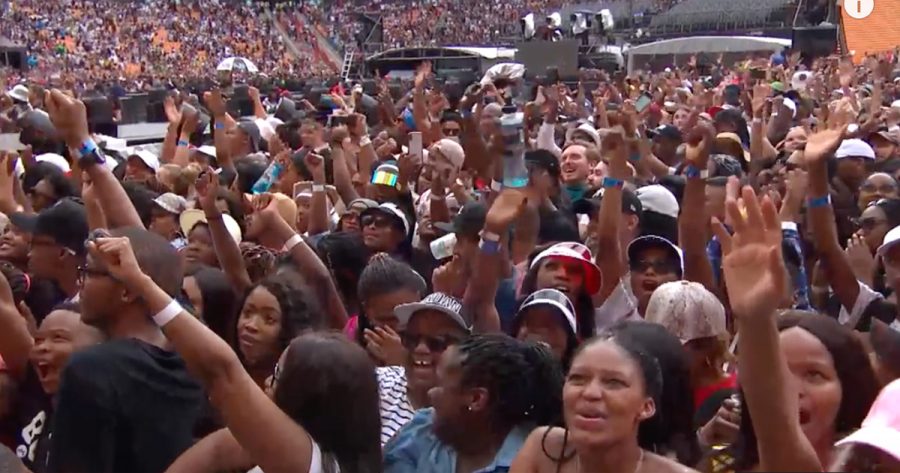 This comes after social media reports from South Africans who said they were "terrified" after witnessing or experiencing robberies, stabbings and even hijackings last night… as criminals allegedly pounced on concert-goers as they left the venue in Soweto. (One Twitter user said they counted 17 muggings.)
All of these crimes were alleged to have taken place by social media users… yet none were actually reported to police, apart from one cell phone being stolen from a woman at the nearby Sasol station (when she wandered away to get reception), and in that case police were in the area and arrested the suspect who was due to appear in court today.
Several concert-goers – waiting for Uber or friends to pick them up – apparently huddled at the Sasol station for safety in numbers – after finding the car park too dark with no police presence, and roads too dark because of load-shedding (and therefore no traffic lights).
SAPS spokesperson Brigadier Vish Naidoo told SABC that there was a police presence (proved by the above arrest) until 02h00, and that he himself was there. He said the police can do nothing without affidavits and it's vital that if these incidents really took place, then the victims must report them to the police… rather than turning to social media.
Naidoo said if any SAPS officers were found to have abandoned their posts, action would be taken against them, including dismissal.
"They were supposed to remain there until 2am on Monday morning. Whoever is complaining they can send us an email we will investigate," said Naidoo. "We cannot go by what is posted on social media… the only time something is factual is if we get an affidavit to warrant an investigation."
Some said there were police, but they were preoccupied with Gautrain buses. Some even alleged the police were involved.
While most South Africans sympathised with the traumatised concert goers, South African activist and poet Ntsiki Mazwai has upset many with her stance, tweeting: "The concept of this concert was evil, ugly and excluded most people. You deserved to get robbed for spitting in the faces of the poor. Then u put the show near the poor- aninyi perhaps?" and "it is dangerous to accept gifts that other children don't get……..next time you will stand with the ones affected. Sorry about your phones but tonight some black families will eat with meat on the plate."
She seems to have missed the point of the show, and the billions that were raised around the world to eradicate poverty; and how the audience members who were preyed on – mainly youngsters – earned their free entrance by taking action to end poverty.
Wow.. I counted 17 muggings as we waited for the Uber driver. SA 🇿🇦 is fucked up 😭😭😭😭… We were pushed and threatened like nothing infront of @MetroCops and @SAPS and all they were concerned about is @Gautrain buses moving smoothly #Sasol

— ArtSlave (@tebogogxubane) December 3, 2018
I've never felt so helpless like I did this morning. Holding on to my little sister wondering what I was gonna tell my parents if anything had happened to her.

Broke down as soon as we got into safe transport. This is crazy, I think a lot of us are going to need counseling

— Zweli Mbhele 🇿🇦 (@TheZweli) December 3, 2018
Where was #SAPS ? The stadium was filled with policemen and women, but when people tried to go home, we risked our lives!!!!! It was too much, still feel sick. https://t.co/ZwJclvmtLq

— CATHERINE Constantinides (@ChangeAgentSA) December 3, 2018
On Twitter, Imaan Moosa's posts were viral, describing the experience she had:
Tonight was both the best and worst night of my life. The best because I got to see Beyoncé and Jay Z live (& Ed Sheeran). The worst because this happened:

— Imaan (@imaan_moosa) December 3, 2018