A joint operation between police and a farm watch patrol in Limpopo, South Africa, has led to the arrest of two of three suspects in the tragic murder Friday morning of retired attorney Johan Kruger (57), who was shot dead on his farm, in front of his wife.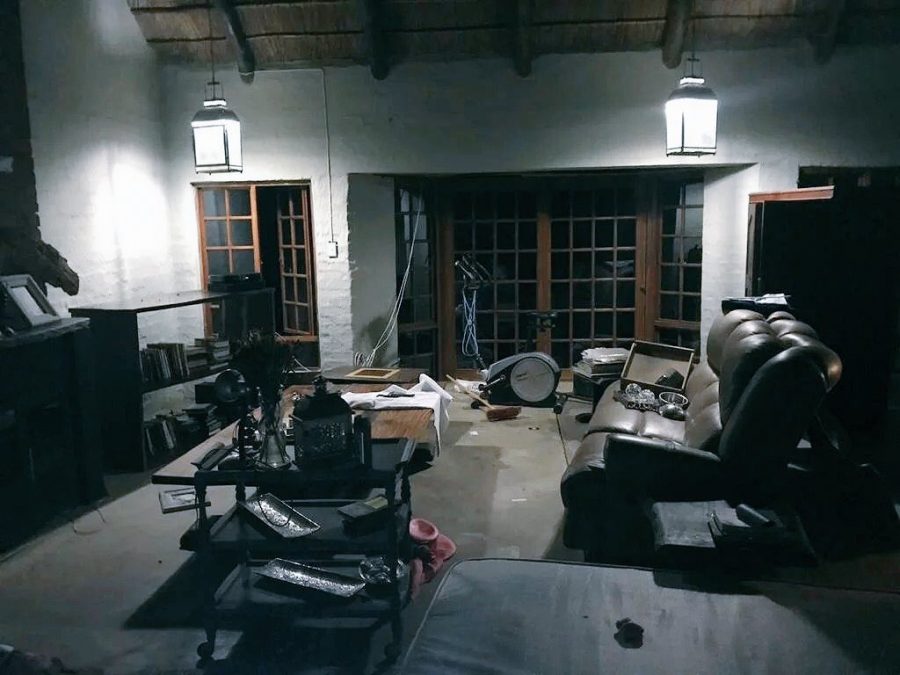 SAPS said that two suspects in their 20s had been arrested in Alldays, outside Makhado.
The arrests followed a shoot-out between the suspects and the Alldays Farm Watch Patrol who had intercepted the alleged attackers as they apparently fled the murder scene in the Samboubrug policing area near Lephalale.
SAPS said that during the interception, "the patrollers tried to stop a vehicle but the suspects started to shoot at them and they retaliated.
"In the process, one suspect was injured, taken to hospital under police guard and two suspects managed to escape to the nearby farms on foot leaving their getaway car behind."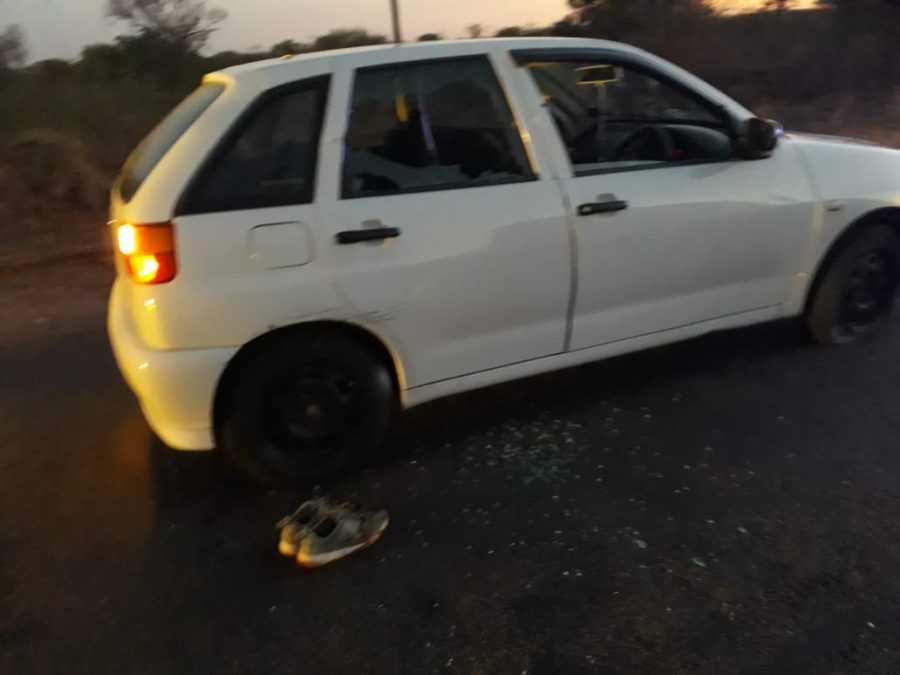 The Police were summoned and a joint search operation ensued, resulting in the successful apprehension of the second suspect, aged 21.
The suspect's car was searched and various items were confiscated including firearms and ammunition, pictured on this page.
SAPS said the origin of all the recovered items, including the motor vehicle, is still being determined by an ongoing police investigations.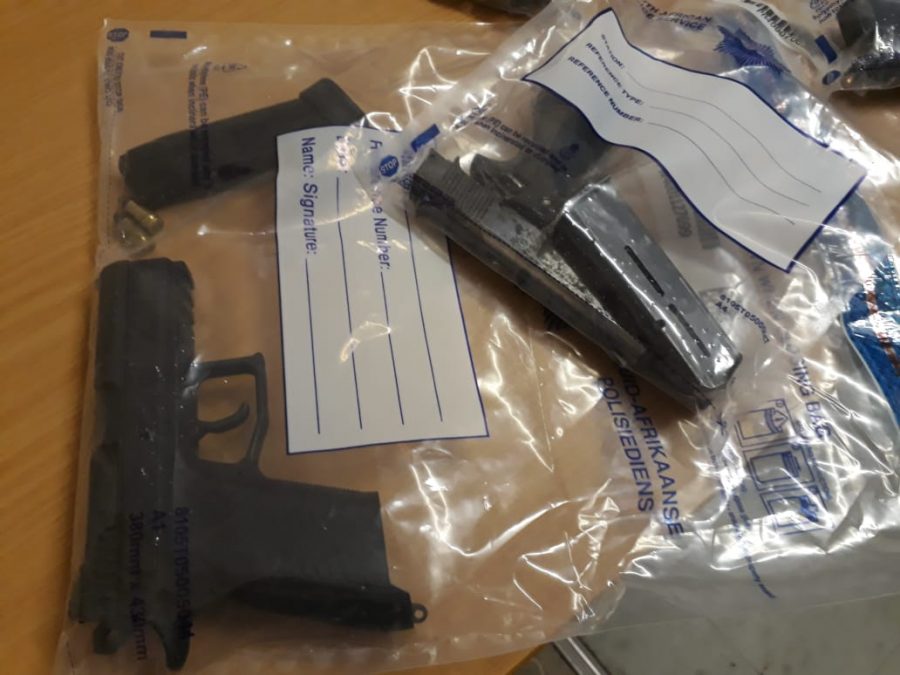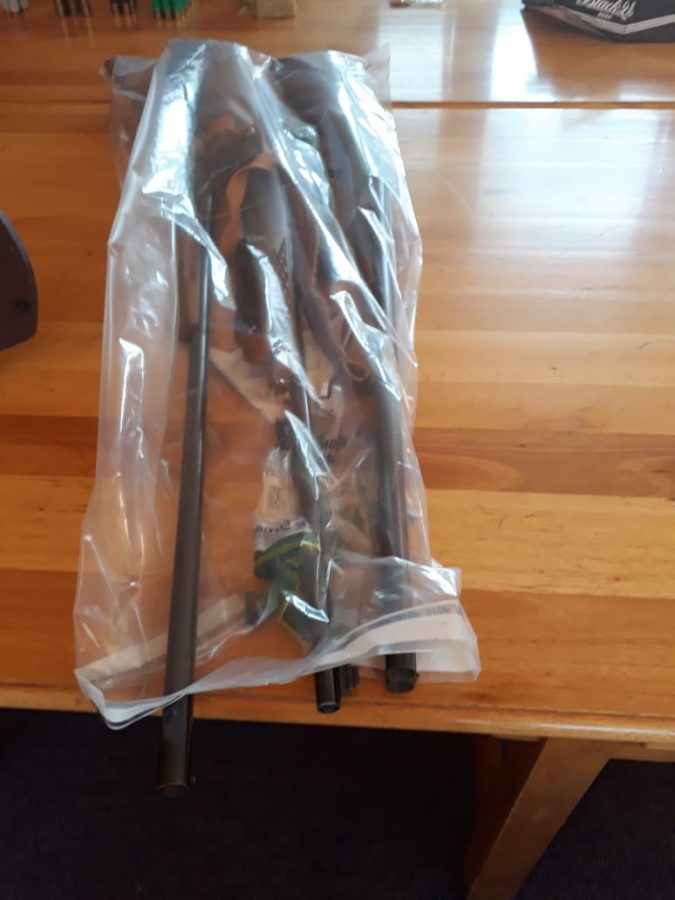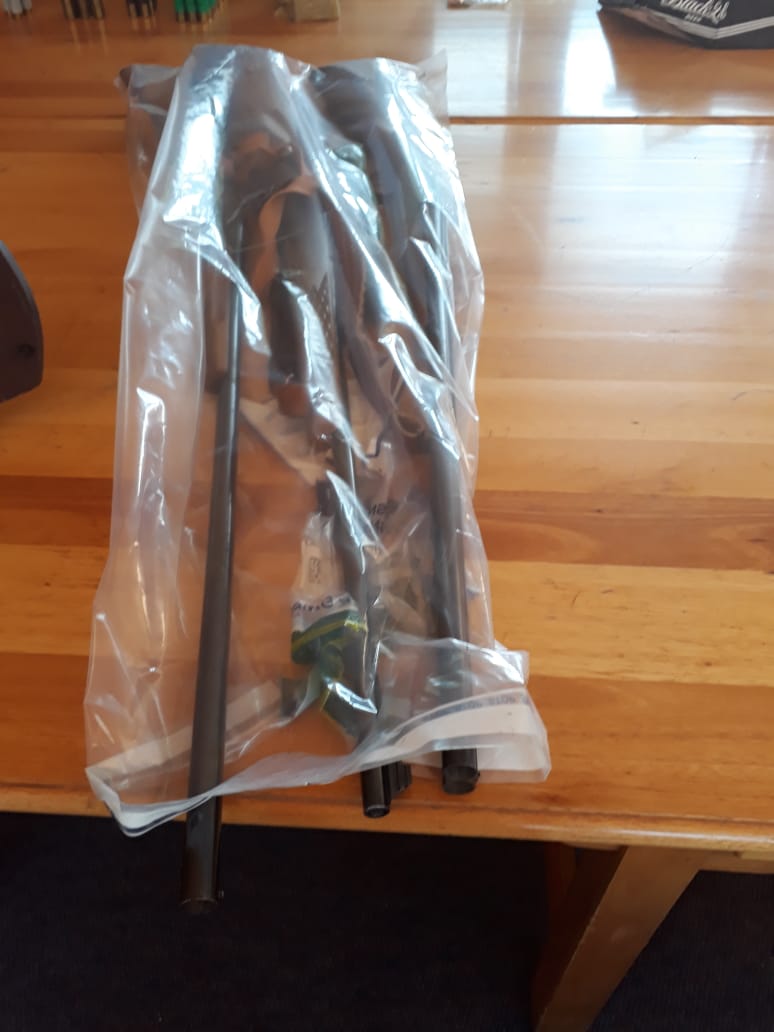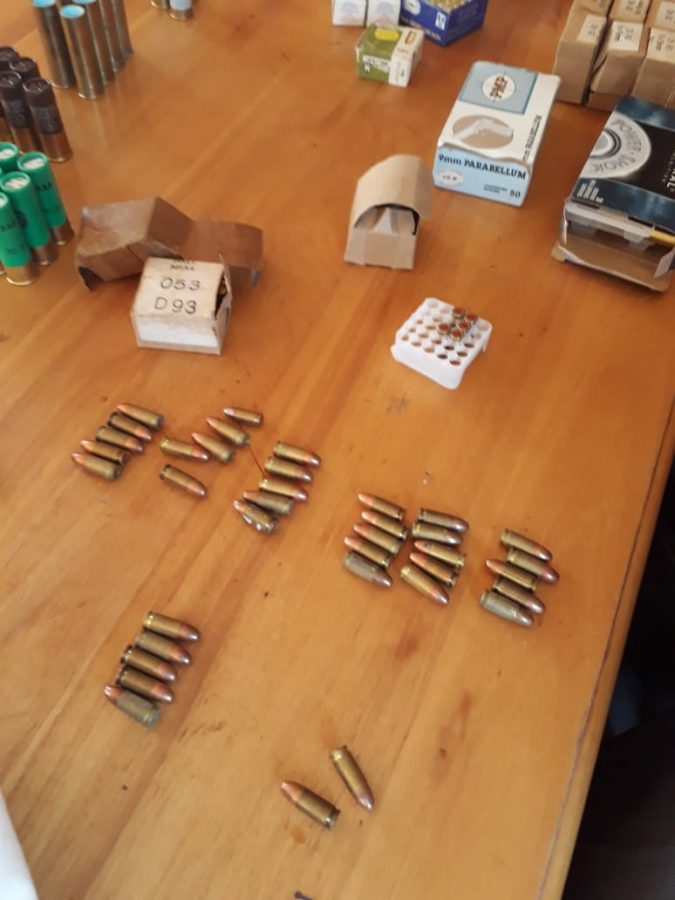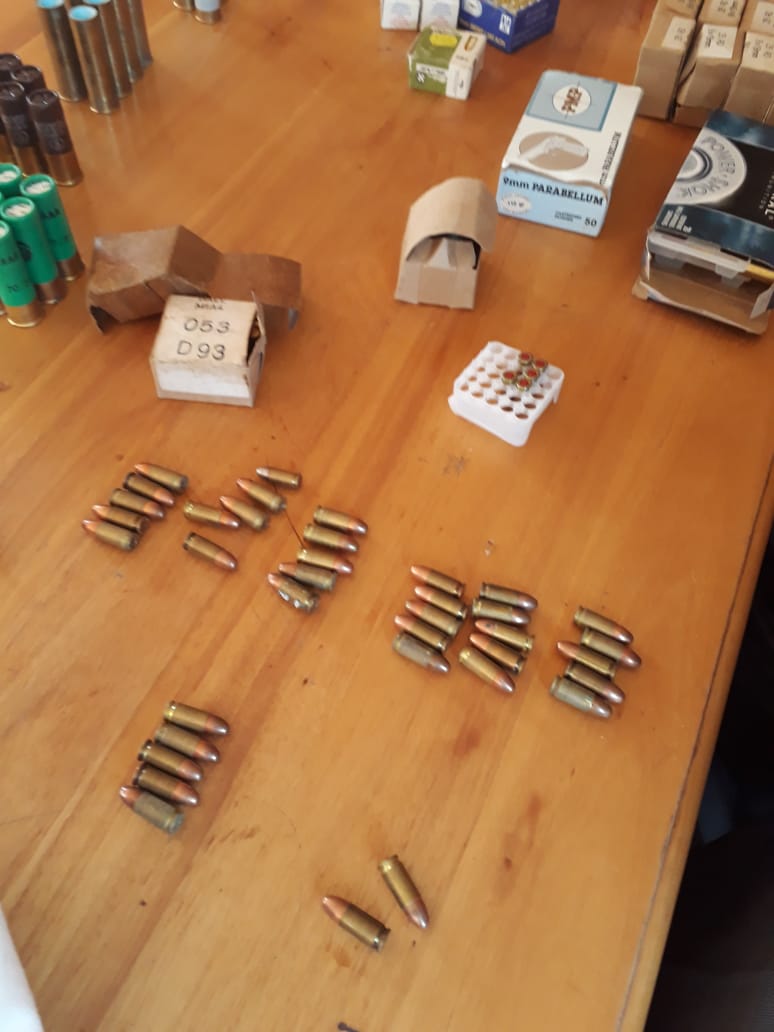 The remaining suspect is also still being sought.
After the shocking murder on Friday, Jacques Smalle – Democratic Alliance (DA) Limpopo Provincial leader – said "this is but one of many brutal farm murders which we have seen across the country this year".
Smalle said what should be a time of celebration for the family is now a time of tragedy.
Smalle reiterated the DA's call on the National Government to reintroduce specialised crime fighting units to "prevent and investigate specific crime such as rural farm attacks, murder, rape, robbery, stock theft, child abuse, drug and human trafficking. We need a specialised strategy to combat these specific crimes."
On Thursday night an elderly couple in the Western Cape were murdered, whilst sleeping, on their farm in Bonnievale.
According to social media user Val Hamann another farm was attacked on Friday night in the Western Cape, in Wellington. "Couple attacked, tied up and robbed on this farm in Wellington tonight. 3 men with pangas and knives. Got away with cell phones, laptops, cash.
"The SAPS responded quickly and efficiently. ADT took a bit longer even after the panic button was pushed," Hamann wrote on the SAPS post.
Numerous South Africans took the time to thank SAPS for their fast and efficient work in at least arresting two of the three suspects in the Kruger case.
The ransacked house where Limpopo farmer, Johan Kruger (60) was brutally murdered in front of his wife less than 24 hours ago. #FarmMurder #FarmMurders pic.twitter.com/vuGxUsqxQI

— Ian Cameron (@IanCameron23) December 14, 2018