The Royal Regiment of Scotland yesterday paid tribute to a South African soldier who passed away in the early hours of Wednesday morning at Fort George barracks at Ardersier, near Inverness in Scotland. He was just 26.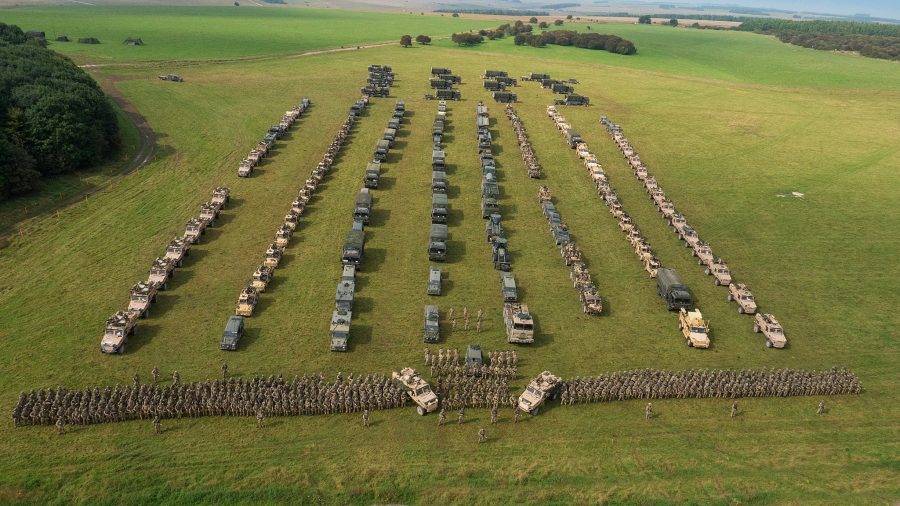 The Royal Regiment said: "It is with the greatest sadness that we must inform you of the tragic death of Cpl Hendrik Bosman, known as Joe to his friends."
Corporal Bosman had joined the army in 2012, and after successfully completing his basic training he joined The Black Watch, 3rd Battalion, The Royal Regiment of Scotland (3 SCOTS).
During his six years of service, Bosman was deployed to train Libyan Armed Forces in the UK, and sent on a UN peacekeeping mission in Cyprus.
"He has also deployed on Overseas Training Exercises to Jordan and Kenya," said the Regiment. "More recently he was a member of the Recce Pl, Delta Company and completed an arduous Light Role Reconnaissance Patrolman's Cadre in Otterburn, UK."
The Regiment described him as a charismatic and positive influence who had a good sense of humour and was popular.
Corporal Bosman was a charismatic Section Commander in the Recce Pl and a positive influence on his Section. A personable individual whose friendship transcended both rank and age.

A steadfast member of the Platoon, Joe's sociable nature placed him at the head and butt of jokes in equal measure. He was a proud soldier who constantly strived for success.

A captivating individual; trusted and reliable, Joe's friendships in the Bn were only surpassed by his love for his fiancée and his family.
Bosman was engaged and had recently been granted British citizenship.
The South African expat's cause of death was not disclosed, although Police Scotland told the BBC there were no suspicious circumstances.
The acting commanding officer of 3 Scots told the BBC: "Joe's death has deeply shocked us all. He will be greatly missed.
"At this tragic time, my heartfelt thoughts and prayers are very much with Joe's family, his fiancée, and his friends. Their loss I can only begin to imagine."
Messages of grief have poured in from friends and army mates, including "You'll be missed bud, pleasure to have been your mate, devastated doesn't describe it , rest easy bro 🤙", "What an amazing and genuine guy", "Outstanding individual always with the jokes", "RIP Joe. Cannot believe that shaking your hand at the battalion football last week will be my last. Totally heartbroken bro. Such a caring and honourable gentleman. You will be greatly missed 😢" and "RIP, Corporal Bosman. Your exemplary service and positive influence on others stand as your enduring legacy. Peace to his family and mates!"