The wife of a South African man charged in Mozambique on terror-related activities has scoffed at the charges, and says her husband – Andre Mayer Hanekom – is being framed by influential people who want to get their hands on his beach property. South Africa's International Relations and Cooperation (DIRCO) Minister Lindiwe Sisulu has called for a probe into the terror-related charges faced by Hanekom.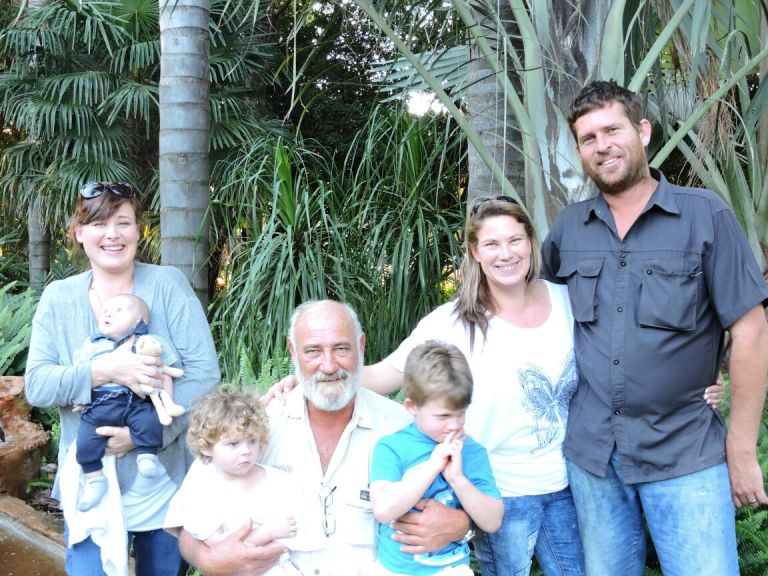 The Minister said she received a report from the South African High Commissioner to Mozambique, Mandisi Mpahlwa, on the charges faced by Hanekom, related to his alleged support of and assistance to an extreme jihadist group that is destabilising the northern part of Mozambique.
According to DIRCO, these jihadists activities have been linked to the deaths of over 100 people in that area.
As reported by SAPeople in August 2018, the South African businessman was allegedly shot and kidnapped in Palma, Northern Mozambique – where he and his family had been living for 26 years – on 1 Aug. It was later revealed he had been arrested, but was then released for "wrongful arrest"… before being detained again.
In October he was still missing under mysterious circumstances and his wife Francis urged social media followers to sign a petition to the Government and Mozambique police to free him.
Friends and those close to the family believe Hanekom is a scapegoat and is being framed by those pursuing shady business deals.
In a Facebook post on 12 October Hanekom's wife Francis explained her husband had been mistaken for somebody supporting terrorists, when in fact she had proof he was elsewhere at the time.
Their daughter Andrie said: "My Mother is alone fighting for my father, he is an innocent man caught in a battle for his marina and some bad people are involved as they went to lengths to smear his name, plant stories and instigate hate towards my Family."
She says many people are "extremely scared of the military who she alleges have "grabbed" more than 30 people. She says "something is not right" and she won't stop until the truth is known.
"I believe if all expats/investors stand together to bring this problem to the government and the President, they will put better protection in place for the expat civilians, especially in the north of Mozambique."
Yesterday Hanekom's wife called the arrest of her husband for terrorism "absurd".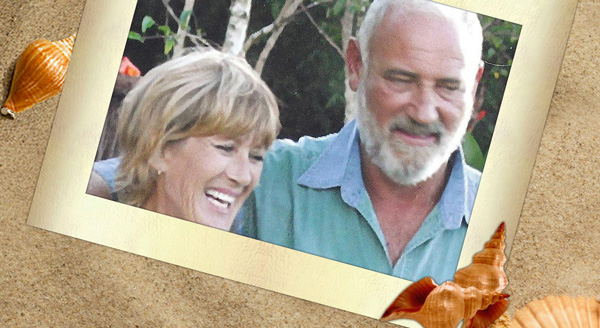 Francis Hanekom said the police had "confiscated insignificant normal stuff from my house" and used it as "proof" that her husband is a terrorist. She pointed out that all homes in Mozambique have pangas to open coconuts, slash bush on the property and perform other tasks.
She pointed out the "proof" of medical assistance was three syringes used for their goats, expired vitamin tablets and saline for her asthma nebulizer.
Of the salary mentioned, she says "it is the amount which our one worker received. It turned out that he was an inside informant to disclose the position of Andre the day he was shot. I have proof of this, and the worker got dismissed."
The "arrows" that were confiscated she says were local art she had bought to support local Mozambicans in an "impoverished town"; and said the "gunpowder" that's mentioned was "most probably them breaking my distress flares of my boats to obtain the 'explosives' they are talking about.
"Yes, they confiscated my distress flares with the first aid kits and gill knives from MY boats, to implicate Andre."
Francis also pointed out that the police only came to their property three months after he was arrested. "Seriously. Someone being accused of terrorism, and police wait three months to investigate his home?????" she asked rhetorically on social media.
She also expressed shock at newspaper reports written as if her husband is definitely guilty when he has not yet been judged, and a formal accusation has not even been prepared yet.
Francis said: "This is a sure sign that desperate attempts are being used to gain public sympathy for the corrupt cops. All this is happening because influential people desire Andre's property on the beach. Lies will catch up, and those who laugh last, have the best laugh, after all."
Meanwhile South Africa's Minister Sisulu says she has requested SA law enforcement agencies to also investigate the charges with the aim of ensuring that no South African citizen becomes involved in activities that destabilise other countries.
"The people of South Africa and Mozambique share a very deep political history and very strong economic relations. It is not acceptable that a South African citizen is in court for alleged involved in extreme jihadists activities that resulted in loss of life. South African citizens should spread love and peace across the SADC area, continent and the world," Sisulu said.
More than 800 South Africans are in prisons across the world for different crimes including fraud, drug possession and violent crimes, with the majority in the Americas for drug-related convictions.
Hanekom's daughter Amanda said: "Starting this new year with a bang. The corrupt police, military, false news articles, news channels and horrible comments from stupid people about my dad, is NOT going to get me down, we WILL WIN this case and all those ridiculous people will be displayed in shame for their stupidity and lies."
Sources: SAPeople.com, Facebook.com, SAnews.gov.za
Read Francis Hanekom's full message here:
www.facebook.com/francis.hanekom.3/posts/2902174016475471