The teacher who was suspended last week – after a photo she took of a Grade R class (with white and black learners sitting at different tables) went viral – spoke to the press today, reading out a prepared statement. Watch video below.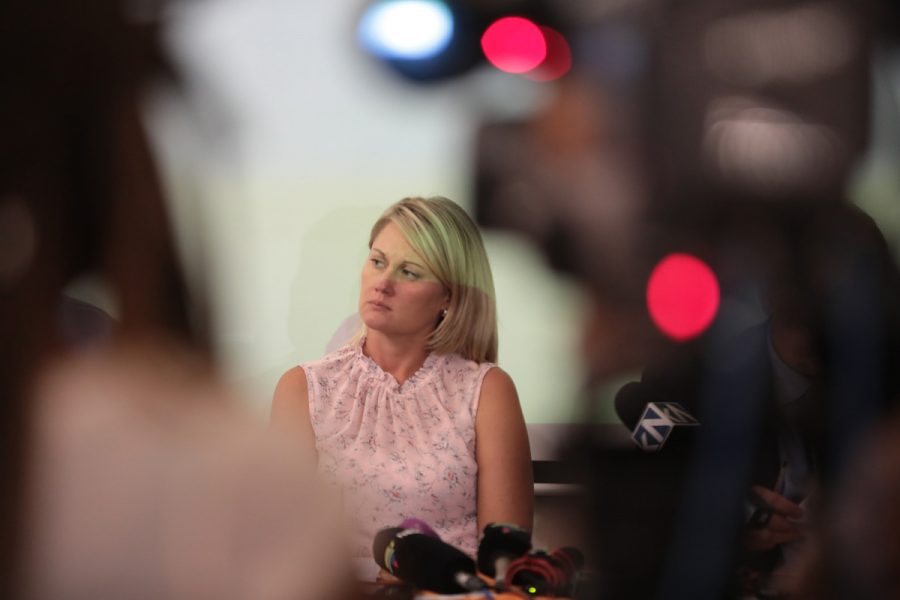 Choking back tears, she said:
I am Elana Barkhuizen,

I am a mother,

I am a woman,

I am a teacher…

and people who know me say I am a good teacher. People who know me fight to have their children in my class. People who know me know that I put my whole heart into my work for my learners.
Barkhuizen was suspended last Wednesday from North West's Laerskool Schweizer-Reneke after the photo caused a racial uproar in South Africa, even though she was apparently not the teacher of the class she photographed.
Dr Dirk Hermann, Chief Executive of Solidarity trade union, said Barkhuizen was a brilliant, well-loved teacher who was vilified overnight by a kangaroo court.
It was announced at the joint press conference that Solidarity will support Barkhuizen with legal aid.
AfriForum said they welcome Solidarity's aid after Barkhuizen was "suspended illegally" by the North West's Department of Education.
"Elana Barkhuizen, appointed by the school's governing body, is well-known for her kind heart and the sandwiches that she daily brought to school for all hungry children – regardless of their race. Moreover, she was suspended illegally, as she is not employed by the MEC or government," AfriForum's Education project coordinator Carien Bloem said in a statement.
"Not only were small children affected by this traumatic incident, but an innocent teacher's reputation and image were sullied."
AfriForum said its community safety structures are patrolling the area around the school every day to monitor the situation and ensure the safety of the school, learners and teachers.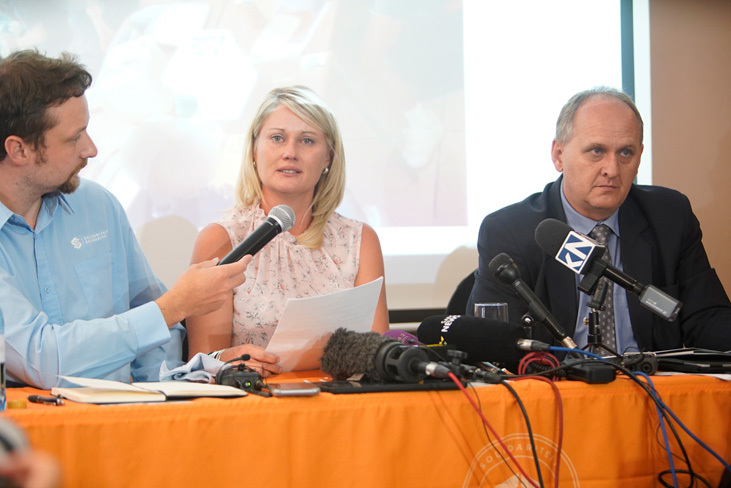 Solidarity will this week bring an urgent court application against the MEC and others involved to bring to book the injustice against Barkhuizen.
Solly Malatsi MP – DA National Spokesperson – said today's press conference shows "just how much work still needs to be done to build One South Africa for All".
He said the fact that the country has been gripped by this incident is further illustration of a broader issue which we must address."
He said:
The best interests of the children are of paramount importance, as per our Constitution, and that is why the DA went to seek answers about this matter without any preconceived notions.

We have sent various public representatives to engage with the school and the broader school community, in an effort to bridge divides and not to widen them.
Reading from her statement on Tuesday, Barkhuizen said:
I will not be told what my worth is by people who do not know me. I will embark on this journey. I will clear my name.

I will take on these people with power and I shall win. I will make sure that what happened to me will never happen to any other teacher.
She also thanked all those who have sent her messages of support, and said a "sincere thank you to all the parents – black and white – who repeatedly told the media and all who wanted to listen who I am. It means more to me than you will ever know."
WATCH Suspended teacher Elana Barkhuizen speaks out