Several dozen employees of South African state power firm Eskom picketed the firm's headquarters on Wednesday protesting against potential job cuts and a proposal to split up the ailing company.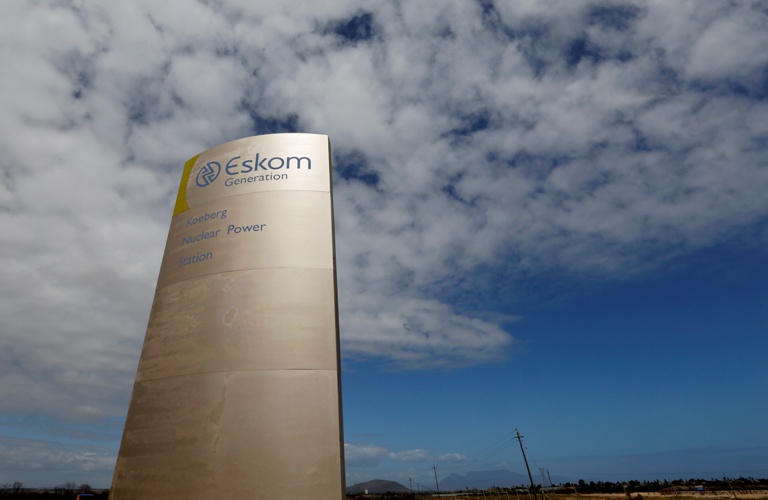 Eskom, which supplies more than 90 per cent of the power in Africa's most industrialised economy, is struggling with around 420 billion rands ($31 billion) of debt and fighting for survival.
Analysts expect South African President Cyril Ramaphosa to say how he plans to turn around Eskom at the State of the Nation (SONA) address later today.
A task team appointed by Ramaphosa to advise him on ways to save Eskom has proposed splitting it into different entities for generation, transmission and distribution, sources have told Reuters.
"There was a lunchtime picket by some Eskom employees who demanded to be briefed by management on the reported potential unbundling of Eskom and also rumours of potential job cuts," Eskom spokesman Khulu Phasiwe said.
He added that Chief Operating Officer Jan Oberholzer had urged the workers to await the state of the nation address to hear what interventions the government would announce to assist Eskom.
Videos of the picket shared on social media showed several dozen Eskom staff, some in red T-shirts emblazoned with the logos of trade unions, dancing and singing during the protest at the company's Megawatt Park headquarters in Johannesburg.
Unions have said they are opposed to splitting Eskom, arguing that it is part of a plan to privatise the company and that it will lead to large-scale job losses.
($1 = 13.5506 rand)
Source: Reuters
(Reporting by Alexander Winning; Editing by Kirsten Donovan)