French Oil and Gas major Total's South African offshore discovery could contain 1 billion barrels of total resources and is "probably quite big", Chief Executive Patrick Pouyanne said on Thursday.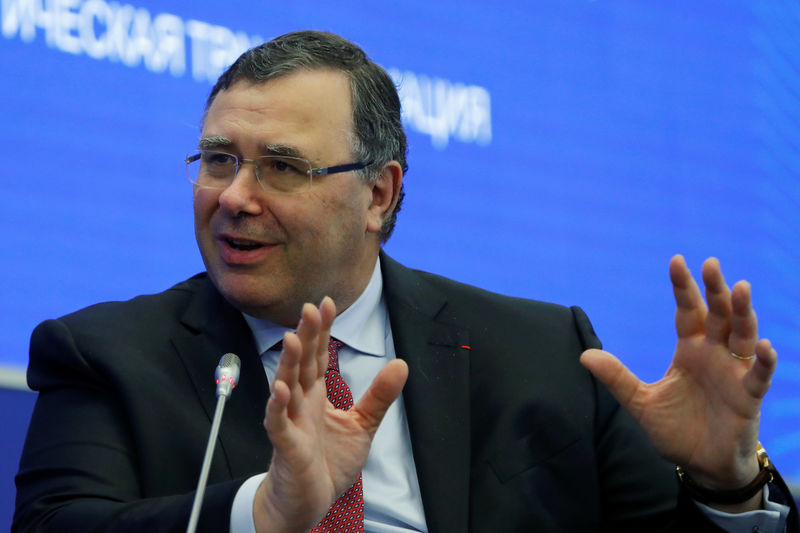 Total said it had made a significant gas condensate discovery after drilling its Brulpadda prospects on Block 11B/12B in the Outeniqua Basin.
"It is gas condensate and light oil. Mainly gas. There are four other prospects on the licence that we have to drill; it could be around 1 billion barrels of total resources of gas and condensate," Pouyanne said.
The Brulpadda well encountered 57 metres of net gas condensate in Lower Cretaceous reservoirs. The well was extended to a final depth of 3,633 metres and has also been successful.
"With this discovery Total has opened a new world-class gas and oil play and is well positioned to test several follow-on prospects on the same block," Total's senior vice president for exploration, Kevin McLachlan, said in a statement.
Africa's most industrialised economy, which imports most of its refined petroleum products and crude oil, welcomed the announcement.
"It is potentially a major boost for the economy," mineral resources minister Gwede Manthashe said in a statement. President Cyril Ramaphosa referred to the discovery in his State of the Nation Address last night calling it a "potential game-changer."
South Africa wants to build its gas network and has previously mentioned the possibility of importing LNG from Mozambique, where a gas pipeline already supplies most of the gas South Africa uses to power its industrial heartland in the north.
The proximity of the find to Mossel Bay's gas-to-liquid plant is also a boon, said national oil and gas company PetroSA.
"We potentially could be supplied by Total with gas and condensate, which means the GTL refinery can be ramped up … it is currently running below 50 percent of its design capacity," said PetroSA acting CEO Bongani Sayidini.
Other partners include Qatar Petroleum, CNR International and Main Street, a South African consortium, holding 25 percent, 20 percent and 10 percent stakes respectively.
(Additional reporting by Wendell Roelf in Cape Town; Editing by David Evans and David Goodman)