Stefan Graunke aka Coastal Ghost is a man on a mission: to stop at as many beaches as he can to collect as much rubbish as possible – a trip that will take him 2780kms around the South African Coastline. And you're invited… "The more hands the better so come and join us for some long walks on the beach", he says.
WATCH as Stefan explains how to pick up rubbish on the beach:
Lessons on how to rubbish pick #beach #sun #lovelife #beachcleanup #southafrica #news #photography #djiosmo2 #lovelife #travel #wanderlust #livinglife #onelifeliveit #coastalghost #walks #dogs #cleanouroceans #steppingup #beach #plasticfree #landroverdefender #packleadersa #acanadog#keepwagging #orijenacanasa #acanadog#neverstopwagging #earthrated #roadtrip #zinkwazi

Posted by Coastal Ghost on Saturday, February 23, 2019
Explaining the reason for his mission Stefan writes:
.
"I started planning this journey as a way to give my time back to nature. There is no better way to spend time then to help the place that sustains our lives. I am funding this trip on my own and obviously its going to be a challenge so I will be offering people the chance to support us by donating R150 per bag of rubbish we collect on the trip. This money would go to extending our stays on the beaches that require more time than I can afford.
I am hoping to have people join in on the cleanup as more hands means better results, however its timing makes it difficult. My dogs and I will be spending close to 50 days on this trip staying with people I know and those I meet along the way.
Along this trip we plan on taking amazing photographs and videos as well as making all sorts of stuff from the unique items we pick up off the beach which will all be for sale. All proceeds will go to the next Coastal Ghost expedition.
Our world is vital to our survival and I plan on making sure I do all I can to make it a better world for the future"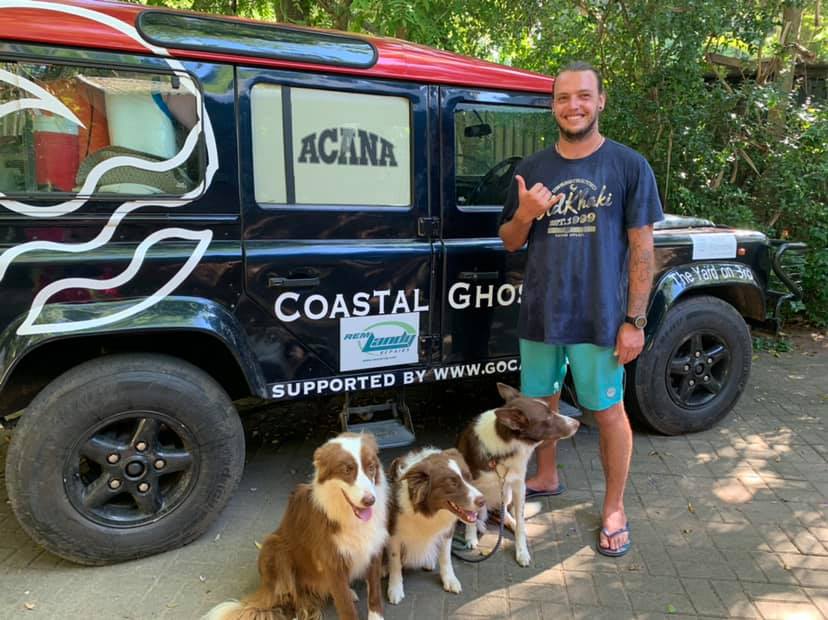 Coastal Ghost will be in Ballito tomorrow, in the Umhlanga area on Thursday & Friday; and Durban on Saturday.
"Come and join us", Stefan says.
Connect with Coastal Ghost on Facebook and follow the journey
here