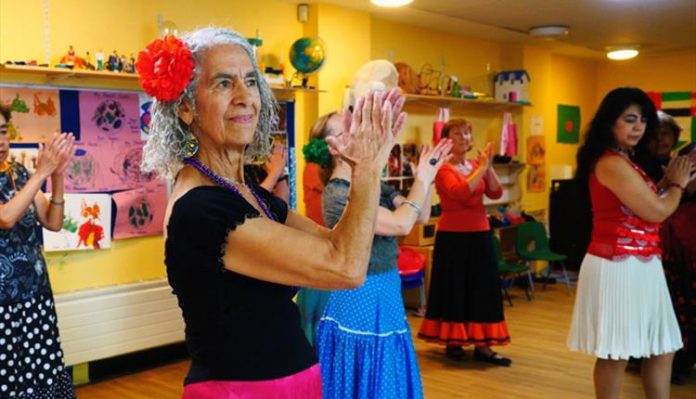 82-year-old South African-born Elsa Perez stars in the documentary called "Get Riel" featuring Perez dancing as well as footage sent through by South African riel dancers. The Sunnyside Up Film Festival in Ardmore Oklahoma, USA will be screening 'Get Riel' next month in its competition, and you can show your support by voting on their Facebook Page (link below).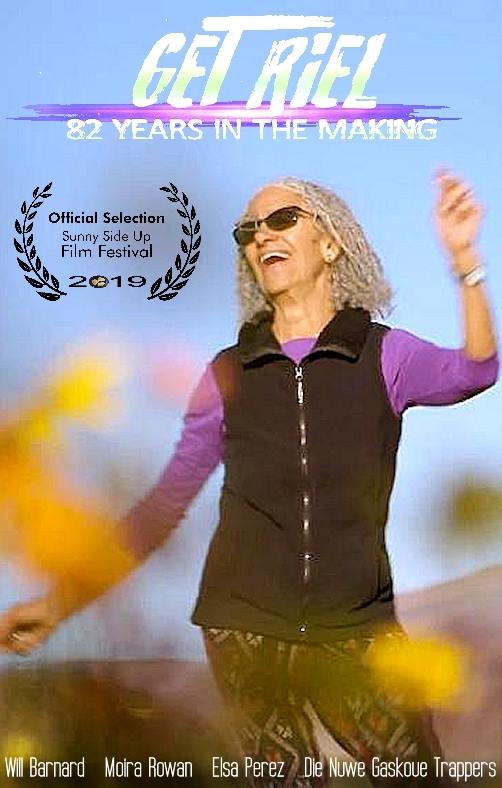 Jon Gursha who posted the trailer for "Get Riel" on his YouTube Channel describes Elsa and the movie. He writes:
"Elsa Perez, grew up in Cape Town, South Africa under an apartheid government, because of the colour of her skin, she was not able to fully develop as dancer, choreographer and teacher, however after leaving the country of her birth and settling in the UK, she was able to follow her dreams, now aged 82 years old, she is still super fit and still dancing and teaching.
"Elsa has never forgotten her roots – her greatest desire is to return once more to South Africa to teach the younger generation – the young dancers whom she wants to teach, are the award winning Riel Dancers.
"Themes found in the documentary, are that age is no barrier to being able to learn and teach others no matter how old they are and that it is possible to 'age positively', and have good health far into our senior years, which Elsa has managed to achieve".
Get Riel is directed by Will Barnard and Moira Rowan.
Last year the film was entered into the Bristol Film Festival where it was voted third for the audience's choice. The producers also entered it into a film festival in Holland, where it was very well received, and shortlisted for best feature.
WATCH:  The Trailer for "Get Riel"
Riel is a traditional dance that has been passed down from generation to generation. Birthed out of the ancient Khoi and San rituals that were performed outside around their fires it is recognised as the oldest form of dancing in South Africa, and is possibly the oldest in the world.  Today it is a popular expression of local culture. The Riel is a high-energy dance consisting of frenetic footwork and is performed with lots of bravado, showmanship and foot-stomping which is the way the Khoi and San celebrate a successful hunt or a joyful event.
WATCH: Die Nuwe Graskoue Trappers featured in the trailer perform a riel dance at Bushmans Kloof courtesy of Alison Westwood on YouTube.
Sunny Side Up Film Festival is a competitive event for filmmakers and screenwriters which aims to inspire and encourage them to pursue courageous and bold artistic visions. Their hope is to attract high profile and novice filmmakers and screenwriters so attendees of the festival will enjoy an array of artistic experiences of indie films.
For more about the Sunny Side Up Film Festival click here
Vote for "Get Riel"

here