A South African who has been based in the Ukraine, Lionel de Lange, has helped rescue four circus lions from living in depraved conditions. In a rescue mission conducted by Turkish Airlines' cargo company, Turkish Cargo, the lions were flown from the Ukraine to Johannesburg with a stopover in Istanbul.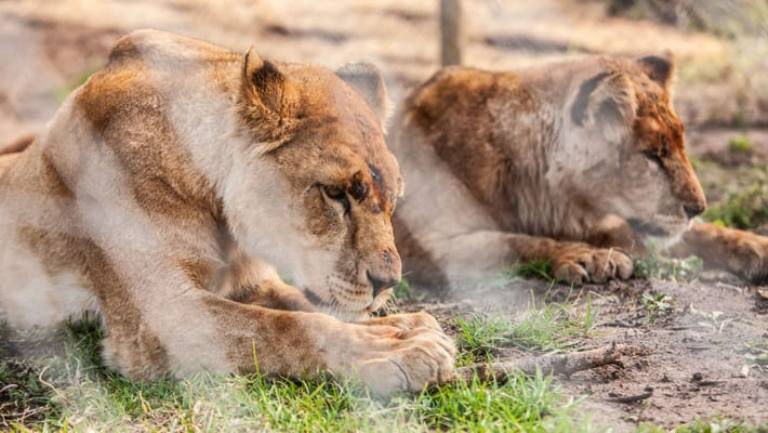 SAPeople first reported on De Lange (53) in 2014 when the semi-retired South African expat stepped up to become an unlikely hero in the Ukraine, where he was working tirelessly to rescue thousands of zoo animals – affected by the revolution – from starving to death.
Despite never having worked with animals before, De Lange made it his mission to save them, and in so doing became Director of the Lawrence Anthony World Organisation (LAEO) in the Ukraine, where he has lived since 2006.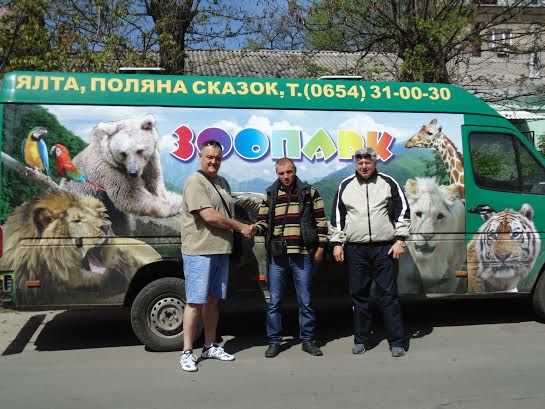 De Lange's back in the news with his latest rescue of three sister lions – Luca, Charlie and Kai, and a male cub named Nathan.
The caring South African accompanied the lions on their trip back to their natural habitat of South Africa.
De Lange said:
I knew that I couldn't leave these lions behind. They were living in 35 square metres of concrete and steel. Their cage was welded shut so you couldn't open or close or get in to clean them. So they were living in their own faeces and urine and leftover food and bones.
The lions were also accompanied by veterinarians and Turkish Cargo personnel certified in transporting live animals.
After a marathon flight of almost 9,000 km, the lions were set free in the Kragga Kamma Game Park in Port Elizabeth.
The Lions' new home is a natural habitat offering 14,000 square meters of green coastal forest and meadows.
WATCH the lions' journey to South Africa with Turkish Cargo
Turkish Aırlines Senior Vice President of Media Relations Yahya Üstün confirmed: "We transported four lions rescued from a 35-square-meter room in Ukraine to their natural habitat in South Africa."
He added: "Now it is their turn to enjoy and discover freedom. We will continue to be a protector of nature with the special operations of our Turkish Cargo brand."
In a report by World Animal Protection (WAP) in February, Turkish Airlines was identified as one of the main airlines that smugglers were using to illegally move African grey parrots. The Airline responded immediately with a global embargo on the transportation of African grey parrots on any of its planes. WAP said they were "pleased the company responded quickly to our concerns and look forward to working together to improve welfare for wildlife."
In a video uploaded to YouTube yesterday De Lange thanked Turkish Cargo and other major sponsors for "making it possible for us to bring the lions to South Africa".
De Lange says LAEO in the Ukraine is involved in relocating neglected and abused animals from circuses and private zoos to better homes.
Zoos in South Africa have also come under the spotlight. Last night's episode of Carte Blanche took a close look at the sorry state of some zoos in South Africa. (South Africans abroad can watch this episode from Tuesday: stream here.)
#Zoos around the country have come under the spotlight #CarteBlanche pic.twitter.com/RgVFWBeRXa

— Carte Blanche (@carteblanchetv) March 3, 2019