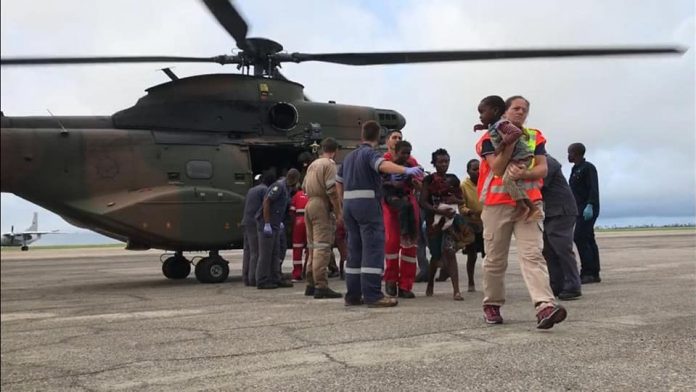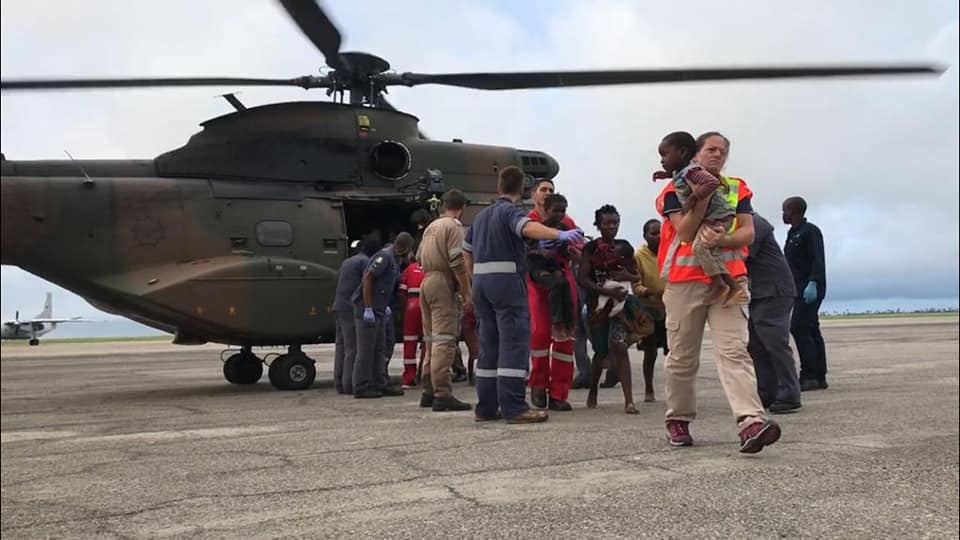 Brave rescue teams from South Africa have saved 167 people using air support in the Buzi district of Mozambique, an area which was particularly hammered by Cyclone Idai over the weekend. But more help is desperately needed as storm victims are still hanging onto poles and trees in flooded areas, in a desperate bid to survive one of the worst weather disasters ever recorded in the southern hemisphere. Tragically two more school children in Grudja lost their lives on Wednesday because "they just couldn't hold onto the trees anymore", said Storm Report SA.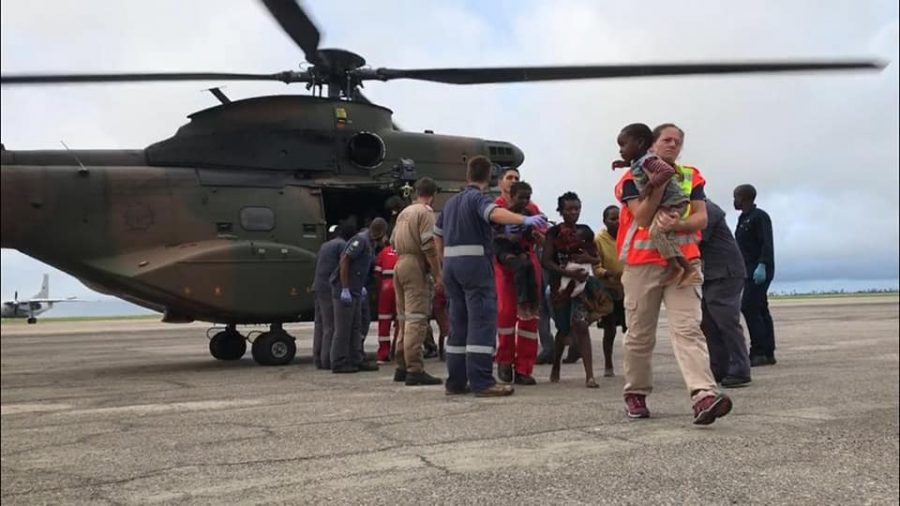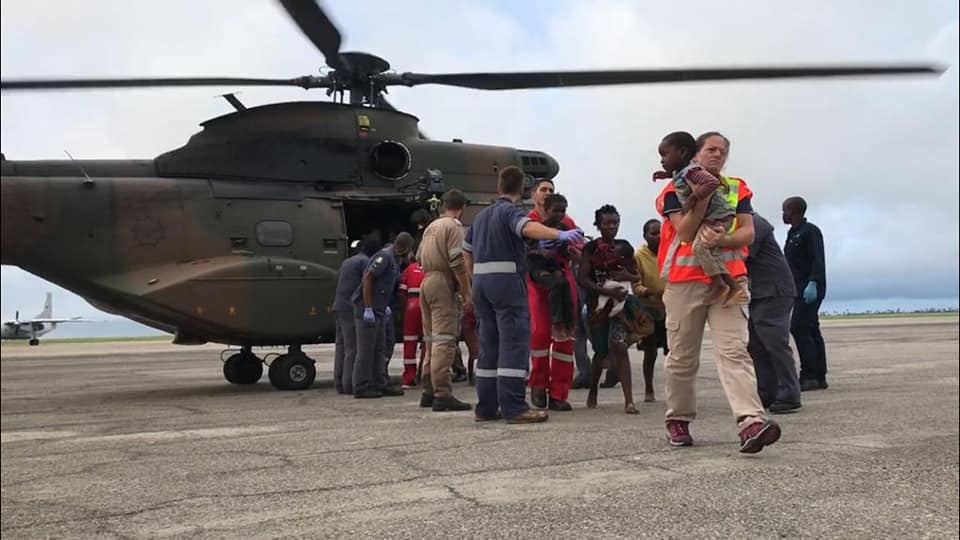 Paul Herbst from IPSS Medical Rescue reported this evening: "We have managed to rescue 167 people with air support from Buzi district. Rescue operations will carry on in the morning."
IPSS, which is based in Ballito in KwaZulu-Natal, and Rescue South Africa have been bravely saving lives in disaster stricken areas.
Gift of the Givers is also reported to be getting helicopters ready to go from South Africa.
IPSS said today that communication with the teams on the ground is difficult with reception not always possible.
By Tuesday morning, the team had completed more than 50 rescue missions!
"The majority of rescues have been executed using helicopters and water-borne craft.
The extent of outstanding rescue missions remains notable and teams are conducting missions as frequently as resources and manpower permit," said IPSS.
"Additional authorised resources are arriving in the region. Support, in various forms, has been availed to our teams, via various organisations, individuals and entities."
IPSS expressed its pride for all teams on the ground and said "the work is tough and far from complete and we appreciate the ongoing support".
Concerned citizens in South Africa and around the world are encouraged to please donate to Rescue South Africa (see details below) who are coordinating the larger rescue effort.
Praise has poured in for the brave rescuers, including a message from Facebook user Khumbulani Sakhile who said: "Thanks to my two lecturers from Durban University of Technology for responding, Mr Trawor and Mr Raynolds and all others we are proud of you."
WATCH Rescue and Interview with the brave guys from South Africa
If you can donate to Rescue South Africa (details below):
Zimbabwe after Cyclone Idai
Mozambique after Cyclone Idai
Malawi after Cyclone Idai
WATCH the IPSS team at work in Mozambique
From Paul Herbst (IPSS medical Rescue Air Force)

Posted by Storm Report SA on Tuesday, March 19, 2019