On Monday while many people drove, bussed, cycled or walked to work… there was a doctor in KwaZulu-Natal who not only walked over an hour with a bag of heavy medication on his back, but even swam across a river to make sure he reached his patients!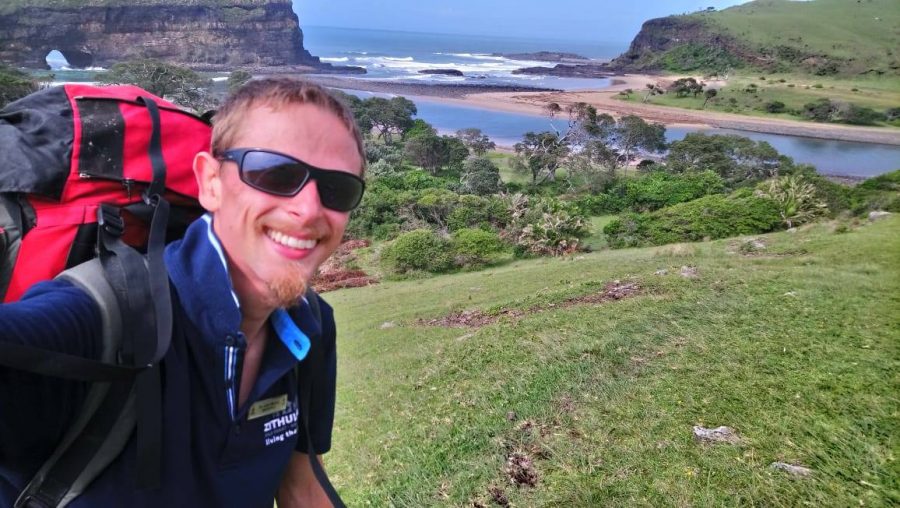 Dr John Michell, who studied at the University of Pretoria and now works in KZN, is being praised for his incredible dedication, after protests in the area meant that he couldn't get to his patients by vehicle.
The Clinical team at Zithulele Hospital said the blocked access meant their visit to the clinic at Hole in the Wall clinic was in jeopardy.
"Doctor John didn't take much persuading… Carrying 25kg of meds, his walk took just over an hour and included a swim over the river (he took a change of clothes).
"The nurses and patients were surprised and grateful to see him! It was a busy clinic and well worth the effort.
"And an experience John won't quickly forget.
"As he says, not many people get to live and work in such a beautiful place. Like Doctor Sityhilelo, who parked at the protest and walked to work, we admire the dedication!"
According to Doctor John's wife Jenny, "he swam across (the river) with the bag wrapped in a waterproof covering".
Social media user Debbie English said: "Well done. Even protests can't keep a good doctor down! True dedication. 👏🏻👏🏻👏🏻"
Many of Doctor John's friends said this wonderful deed was no surprise to them. "He is one of the best human beings I have the pleasure of knowing. He is dedicated and the most unselfish person I know," said Sivee Paterson. Another, Pia Smit, agreed that "he is one of the purest humans I know".
Elizma Haarhoff said her daughter and friends are currently living in Zithulele and "they cannot stop talking about the amazing hospital. It seems they have something magical going there. Keep up the great work! 👏"
Luvuyo Bayeni pointed out: "That's now the true definition of Thuma Mina as championed by the president. Very inspirational and EC DoH Communication Dept needs to share such inspiring messages!"