The World Travel Market Africa, which is currently being held in South Africa, is the only travel show of its kind on the African continent, and the City of Cape Town says it is proud to be the host city for the 6th time.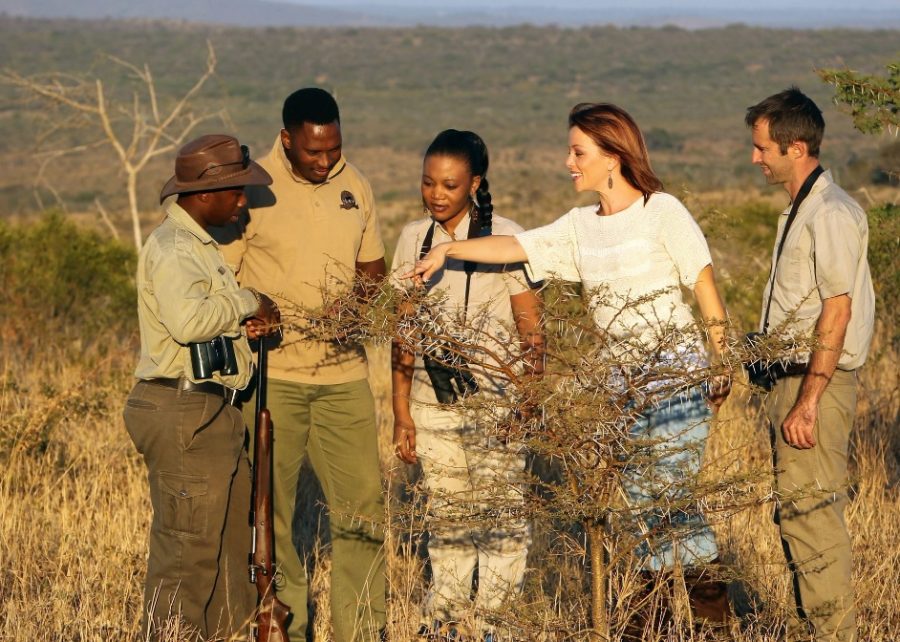 Last year upwards of 5 800 industry professionals from over 70 countries across the globe attended the show. This represented an overall 17% increase in the number of travel professionals making their way to the city for this event. 
Statistics have revealed that a phenomenal $410-million was generated over the three days of business on site last year and all indications are that the potential for this year's show (10-12 April 2019) is even more promising, said the City's Alderman James Vos in a speech this morning. 
Join Ald. @VosJames and the @lovecapetown team at #WTMA19 to hear what #CapeTown has to offer. Learn about our visitor economy https://t.co/GdCgohTK7q pic.twitter.com/2p7x1yvtkB

— Invest Cape Town (@InvestCapeTown) April 10, 2019
"Cape Town is internationally known as an iconic tourist destination but we have aggressively pushed efforts to build a strong offering for business tourism," he said.
Cape Town has outstandingly played host to some significant business gatherings such as the Mining Indaba, Africa Oil Week, Africa Utility week, the Manufacturing Indaba and many others… which led to Cape Town being named the top City in Africa for Business Tourism by the International Congress and Convention Association for a number of years.
In December 2018, Cape Town also received a global accolade for being voted as the World's Leading Festival and Events Destination at the 2018 World Travel Awards.
We're here at @WTM_Africa at the @CTICC_Official #WTMA19 #connectwiththeworld @lovecapetown pic.twitter.com/9JUvSWP3ZC

— Cape Town Tourism (@CapeTownTourism) April 10, 2019
"The economic spin-offs from events generate a ripple effect of job creation during and after events. Additionally, the increased visitor spend at our world-famous attractions hold enormous benefits for the city and its residents," said Vos. 
He said the events also help increase opportunities for entrepreneurs to network, and that the City is increasing efforts to attract more business events. 
"Through our financial support to the Convention Bureau within Wesgro, our trade and investment promotion agency, we are actively promoting Cape Town to the global village to let the world know that we are open for business."
Vos said:
In the 2017/18 financial year, the Convention Bureau achieved notable success by securing 33 bids with an economic impact of R453 million for the region.

For the current financial year (2018/19) Wesgro's Convention Bureau has secured 30 bids with an estimated economic value double that of the previous year which is close to R1 billion.
"I am pleased to announce that Cape Town hosted 52 international association meetings and 34 000 delegates in the 2017/18 financial year," he said.
Vos stressed that "Cape Town is a forward-looking globally competitive city that offers excellent opportunities for investors with lower operational costs and access to a sizeable market in the rest of South Africa and Africa" and that the City is committed to eliminating red-tape to encourage more investment and attract even more major events.
"My commitment is to ensure that Cape Town continues to be the go-to city on the African continent and globally for business, trade and tourism."
Loving your #WTMA2019 stand, @lovecapetown 😍 #lovecapetown #wtma19 pic.twitter.com/B9aCLdtr32

— Fazielah Williams (@FazielahW) April 10, 2019
Visit our transport partner @CapeTownRedBus 's #WTMA19 stand for info on their inner city tour which takes you right to our Lower Cable Station! #RedBusSA #WTMA2019 pic.twitter.com/3zuCOYFmRT

— Table Mountain C/Way (@TableMountainCa) April 10, 2019