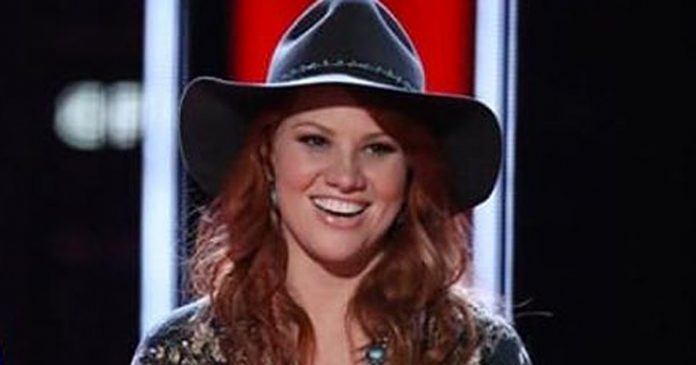 Things got a little hectic for South African expat and singer Selkii this week in America, as she competes in the US version of The Voice… but fortunately she's survived to continue being a fantastic ambassador for South Africa!
During the live Cross Battles on Monday evening, Selki – who is in Blake Shelton's team – faced off against Mari from Adam Levine's team.
America voted and saved Mari. Selkii thought it was all over… but Blake used his one and only 'save' to keep the Durbanite in the competition! He said he wants to see her in the Live Playoffs. (If you're in SA, you can watch the US version of The Voice here.)
Selkii called him her hero and said it had been an intensely emotional day.
"I thought I would be going home today! But Blake believes in me and I'm going to sing my lungs out to try get America behind me too! Can't believe I'm here! Just lost for words!"
She called country singer Blake the "coach with the biggest heart" and in a message to him, wrote: "You have truly touched my life for ever with your belief in me!!! 🙌🏻I am soooooooooo unbelievably overwhelmed with gratitude! I didn't expect that I would make it to the top 24 to sing again!"
Selkii said just when she thought the day couldn't get better, she also got to meet Blake's "gorgeous other half" – singer Gwen Stefani.
"She's just as sweet and beautiful as people say in person," said Selkii. "I am bursting with pride being the token South African in the Team Blake family!"
She also said her inclusion is the best birthday present she could've given her mum who is "celebrating her birthday back home in South Africa today 🇿🇦🌈❤️
"Never stop believing even when you think you've lost the race / it's never over! keep the light shining! Tears of joy"
WATCH Team Blake's Selkii – Torn
If you're in South Africa, you can watch The Voice (US) on M-Net DStv channel 101 on Sundays at 09:00 here. You can also watch the UK version and of course  the SA version!