Both the male and female winners of Saturday's Two Oceans Marathon in the Western Cape were proud South Africans, made all the more special by it being the 50th marathon.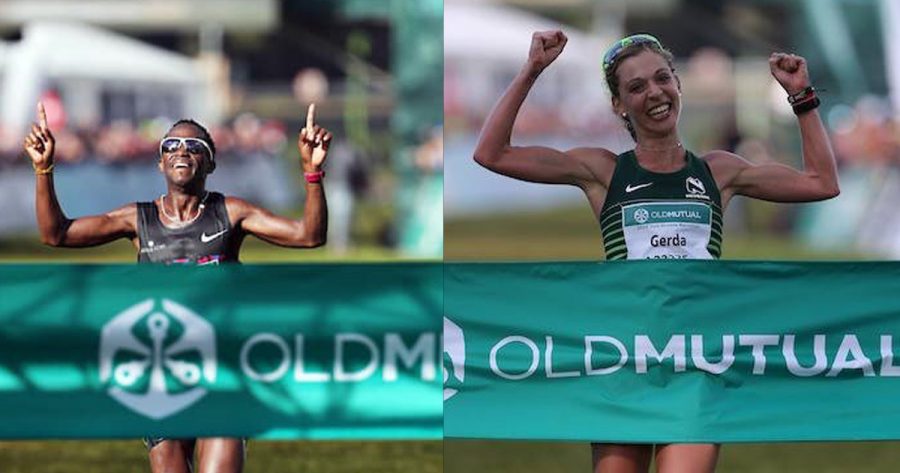 Two Oceans said "the best smile in running today" came from defending champ and Ultra queen, Gerda Steyn in the female section.
The reigning males King and Champ of the Ultra, Bongumusa Mthembu (35) – who hails from the KwaZulu-Natal Midlands – was so energetic he "stepped on the finish line like he didn't just run 56km" said Two Oceans.
But the winners (see list at bottom of page) weren't just those who crossed the finishing line first. It was everyone who participated and pushed themselves to achieve what they never thought possible.
Western Cape photographer Robyn Gwilt who took over 50 photos (see below) said: "The 50th #OMTOM has just run past my driveway, and as it was raining at the beginning, I missed the front-runners, but my interest is in the 'real' people. The strugglers, the Moms & Dads, the sons and daughters etc… the couples, the singles… I love it when people interact with me and my camera (I hope people will see themselves here!) The hats, the nuts, the tutus, the bare-feet, the wheelchairs and the people who push them. One of my favourite days in Cape Town! A small sample of my favourites from today!"
Men's section
Bongumusa Mthembu (RSA) – 3:08:40
David Gatebe (RSA) – 03:10:30
Justin Cheshire (Kenya) – 03:11:23
Sintayehu Yinesu (Ethiopia) – 03:12:34
Mabuthile Lepopo (Lesotho) – 03:16:04
Women's section
Gerda Steyn (RSA) – 03:31:29'
Mamorallo Tjoka (Lesotho) – 03:38:23
Irvette van Zyl (RSA) – 03:41:32
Dominika Stelmach (Poland) – 03:50:12
Jenna Challenor (RSA) – 03:51:56