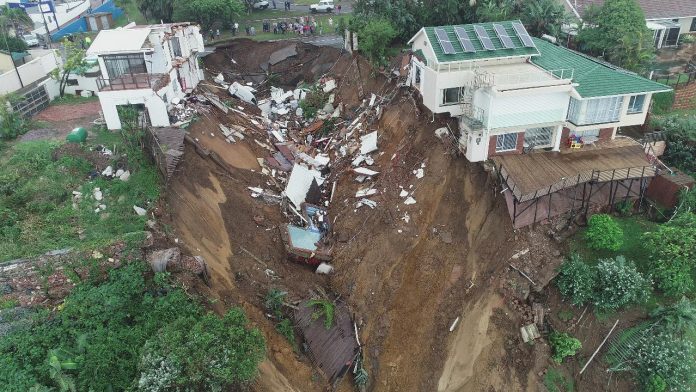 More than 50 people were killed in southern and eastern parts of South Africa after heavy rains caused flooding and mudslides, authorities said on Wednesday.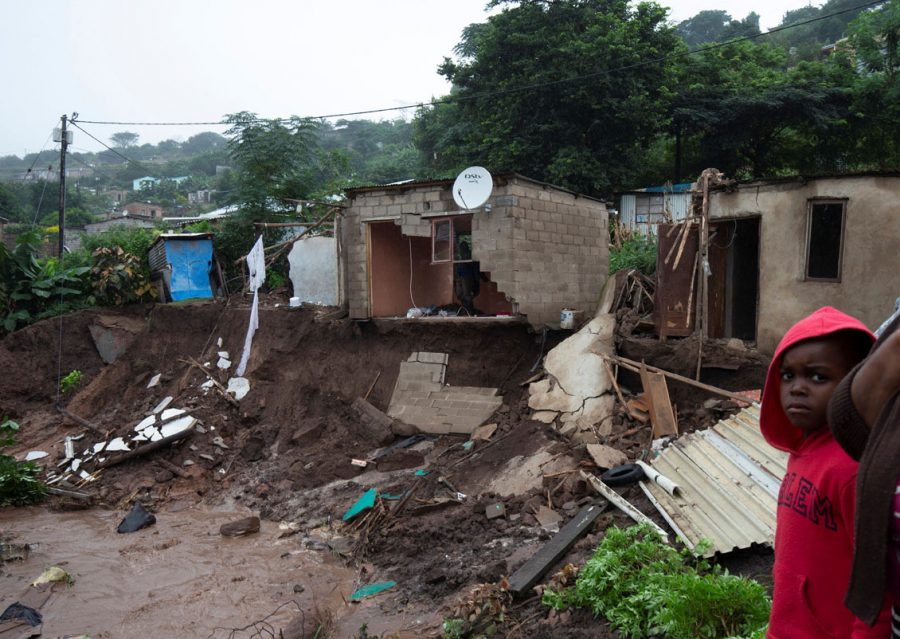 Rescue workers were digging through collapsed homes and other buildings in coastal areas of KwaZulu-Natal province, where the death toll stood at 51, local officials said. There are also over 30 patients in and around Durban hospitals.
The region has been hit by heavy rains for days, but authorities did not anticipate the extent of the downpour late on Monday, said Lennox Mabaso, a spokesman for the provincial Cooperative Governance and Traditional Affairs department.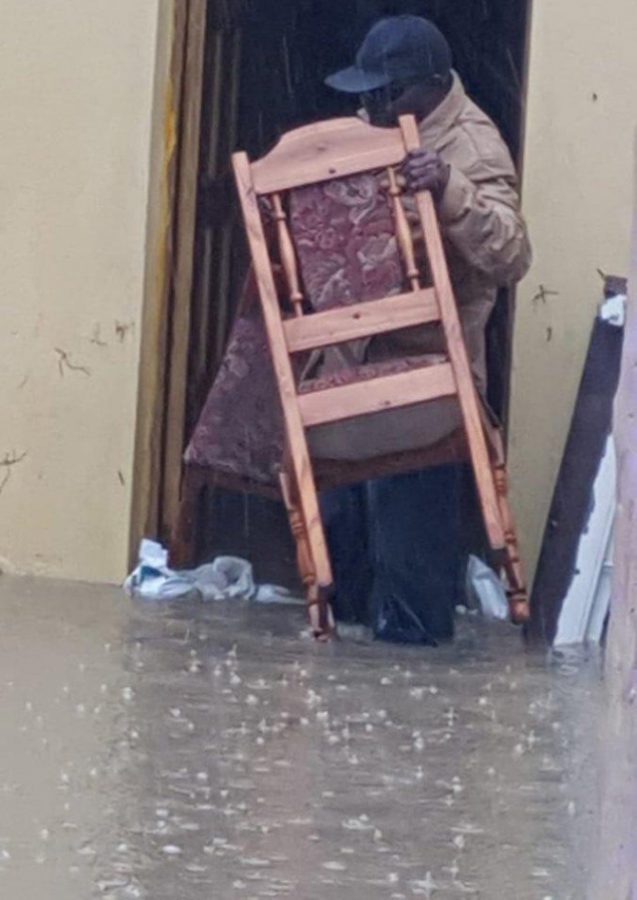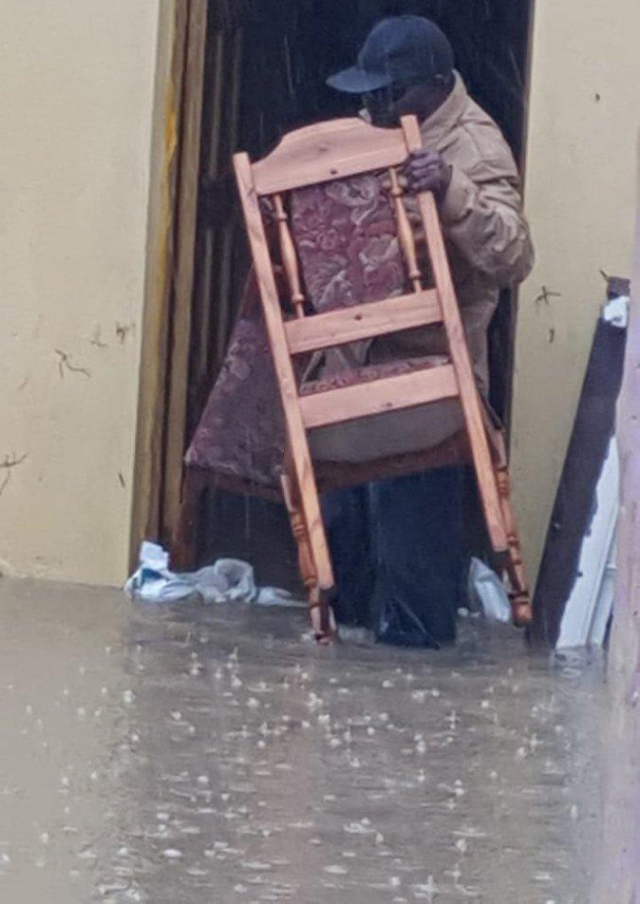 Over 2,000 emergency calls were received on Monday night.
"As a result there was flooding and some structures were undermined and collapsed on people," Mabaso said, adding some people were swept away by the water.
The heavy rain resulted in massive damage to public and private infrastructure. Multiple dwellings and houses collapsed in the mudslides, said KwaZulu-Natal Emergency Medical Services spokesman Robert McKenzie.
Some major roads in and around the port city of Durban were closed on Wednesday, local media reported.
Flooding also killed at least three people in the Eastern Cape province, state broadcaster SABC said on Wednesday.
President Cyril Ramaphosa will visit communities in both provinces, his office said on Twitter on Wednesday. The President, who is currently in Egypt, said: "As South Africans, the entire nation's thoughts and prayers are with the people of KwaZulu-Natal and the Eastern Cape, who have been affected by the forces of nature against which they had little defence.
"Our hearts go out particularly to families and communities who have been directly affected by death, injury and the loss of property. This situation calls on all of us to pull together as a country to reach out to affected communities and to help alleviate their hardship," the President said.
Last week, 13 people were killed during an Easter service in KwaZulu-Natal when a church wall collapsed after days of heavy rains and strong winds.
It's not over…
The weather is not going to be abating soon, as the weather centre forecasted more rain and gale force winds coming from the southern part of KZN.
"We will be moving to the ground to conduct assessments. Some rivers have broken their banks and we urge people to be extra cautious," a local government statement said.
GCIS Acting Director-General Phumla Williams said government is encouraged by the concerted efforts by the affected communities, who came together during the crisis to help those in need.
"South Africans are resilient and strong. During a crisis, we support each other and work together to bring back normality to communities.
"These tragic incidents have also been marked by acts of courage and kindness that make us proud to be called South Africans," Williams said.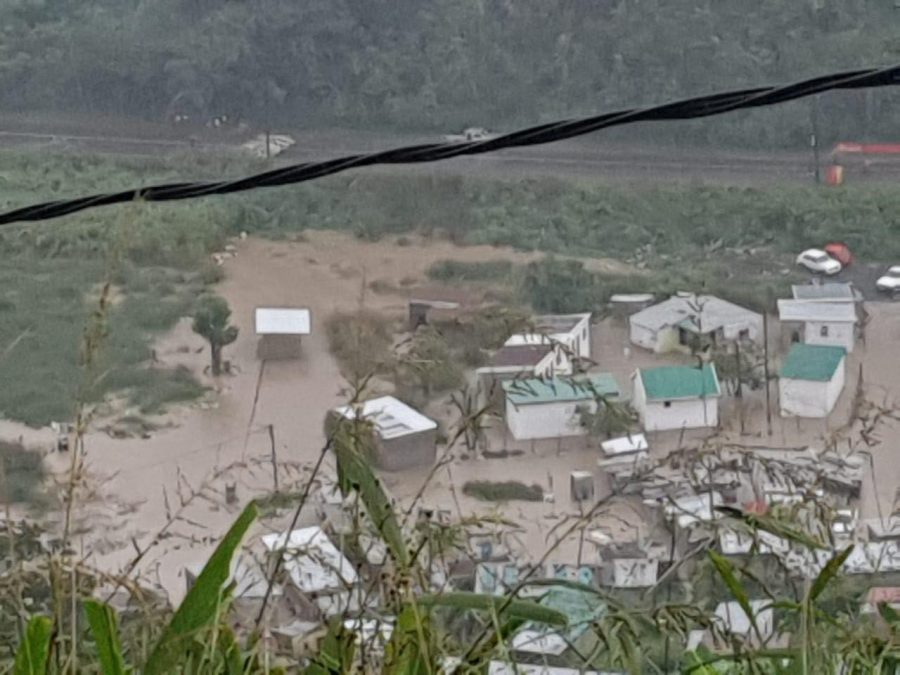 Displaced communities will be temporarily accommodated in community halls, where they will receive emergency relief assistance.
Government urges the public to remain alert as heavy rains are expected to continue.
Community members are advised to avoid crossing low lying bridges, streams, rivers and motorists are encouraged to exercise caution and avoid driving in flooded areas.
In the event of an emergency, members of the public are advised to call emergency management services on 10177.
Weather SA has urged the public to regularly follow weather forecasts on television and radio. Updated information can also be found at www.weathersa.co.za.
Contribute to help relief efforts:
Thanks to requests from readers, we've teamed up with BackaBuddy to support The Gift of the Givers in their relief efforts. We hope, as the global community of SAPeople, we can come together to help at this critical time. Please donate here if you can.
Sources: SAnews.gov.za and Reuters (Reporting by Tanisha Heiberg and Olivia Kumwenda-mtambo; Editing by Alexandra Zavis and Janet Lawrence)
WATCH floods hit KZN in South Africa
This is what happens after heavy rains in KZN. Landslides with houses collapsing. We have no idea who to credit.#Durbanfloods

Posted by Storm Report SA on Tuesday, April 23, 2019