Pope Francis today called for prayers and 'concrete support' from the international community for those who had died or suffered serious damage in the recent floods in South Africa.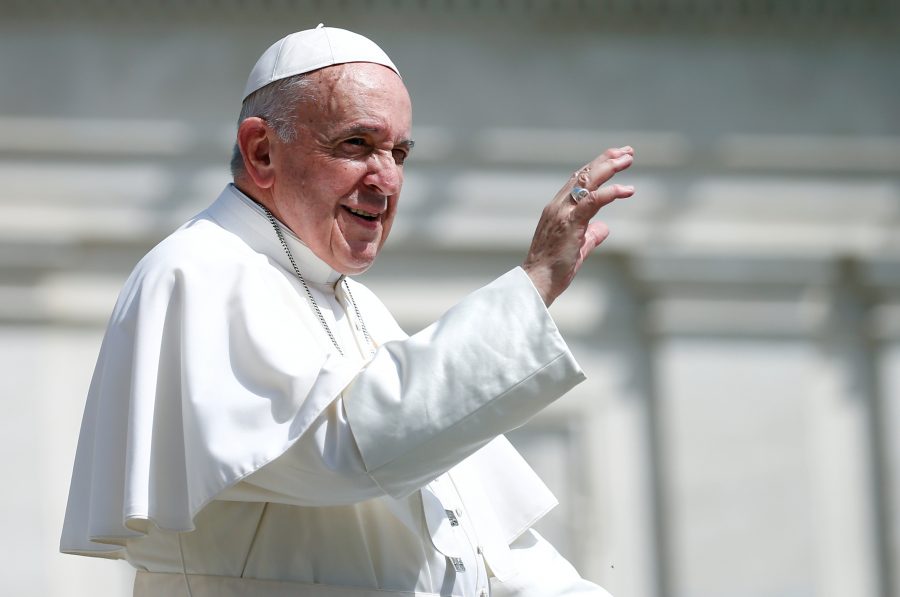 Over 70 people died, and more than 1,000 were displaced this week after huge downpours on Easter Monday, which caused floods and mud slides on South Africa's east coast.
Current affairs show Carte Blanche – which is featuring the floods on its programme tonight (streaming from Tuesday for expats) – says: "It's been a terrifying few days for hundreds of people in Kwa-Zulu Natal and parts of the Eastern Cape, as heavy rains and flooding have forced them to evacuate their homes."
Makeshift shelters have been provided.
According  to the Vatican News, the Pope asked for prayers for "those who have lost their lives or suffered serious damage as a result of the recent floods in South Africa."
The Pope was addressing the pilgrims gathered in St. Peter's Square in the Vatican City for the Sunday Regina Coeli prayer.
He said: "May these brothers and sisters of ours not lack our solidarity as well as the concrete support of the international community." (Please donate here.)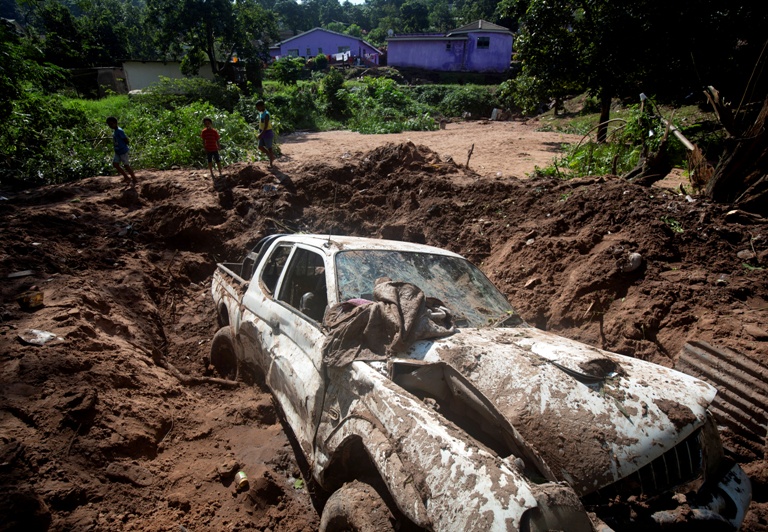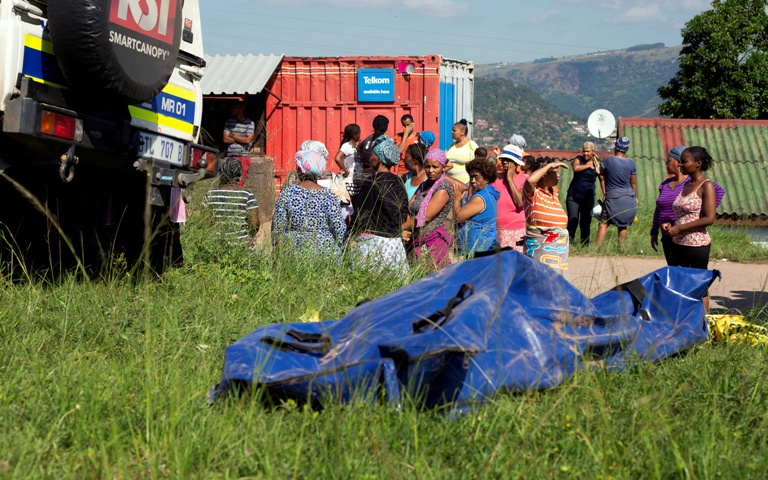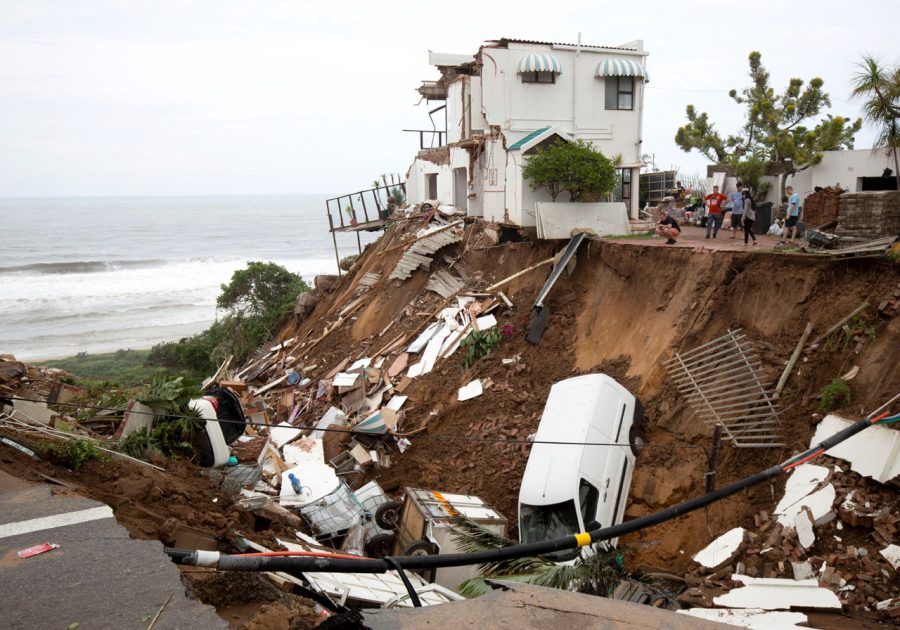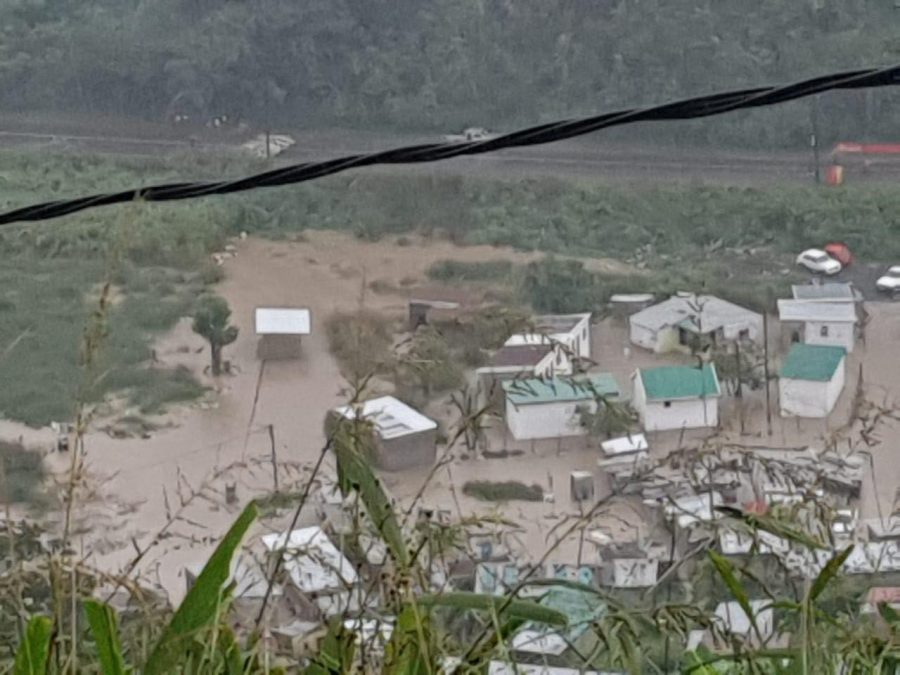 Authorities have warned that there could be more rains this week.
Several rescuers, both official and volunteers like The Gift of the Givers, have been working around the clock to rescue and salvage what they can.
According to Carte Blanche, emergency services have been stretched to capacity.
A Reuters reporter saw rescuers come to collect the body of a woman who had been dug out of the mud by locals. She had been on her way to work, despite her daughter and grandchild urging her to stay indoors… when she and the two children were swept away by floodwaters, her sister told Reuters.
While the children were thankfully rescued, they could not find their mother. "It became clear she was dead," her sister said.
Residents recounted how floodwaters and mudslides crashed through houses, many with people inside, and destroyed roads and other infrastructure.
The rains carved chunks out of hills and roads in the region, with cars, tin roofs and other rubble swept into the deep muddy trenches left behind.
Now as the storm dissipates, Carte Blanche asks tonight: can residents rebuild their stricken communities?
PLEASE DONATE TO SOUTH AFRICAN FLOOD VICTIMS
SAPeople readers have already raised over R60,000 to help the Gift of the Givers support the families who have been affected by the floods. Please consider donating if you can – every R10, $10 or R10 helps these people in need so much! Thank you.
***
Watch Carte Blanche overseas from Tues | Watch in SA on DStv Now tonight
This Sunday on #CarteBlanche: collapsed homes, landslides and floods – various parts of KZN and the EC are left to pick up the pieces after torrential rains left communities devastated. @clairemawisa speaks to the residents. #KZNFloods pic.twitter.com/MYGYSljSvB

— Carte Blanche (@carteblanchetv) April 25, 2019
It's been a terrifying few days for KZN and EC residents as heavy rains and flooding have forced them to evacuate their homes. Now, as the storm dissipates, can residents rebuild their stricken communities? #CarteBlanche this Sunday at 7pm @MNet channel 101. #KZNFloods pic.twitter.com/5tPupizKHp

— Carte Blanche (@carteblanchetv) April 27, 2019