The joy of conquering the world's highest mountain has been marred by tragedy for South Africa's Saray Khumalo, as two members of her Mount Everest climbing team have sadly died on the mountain in the past 24 hours.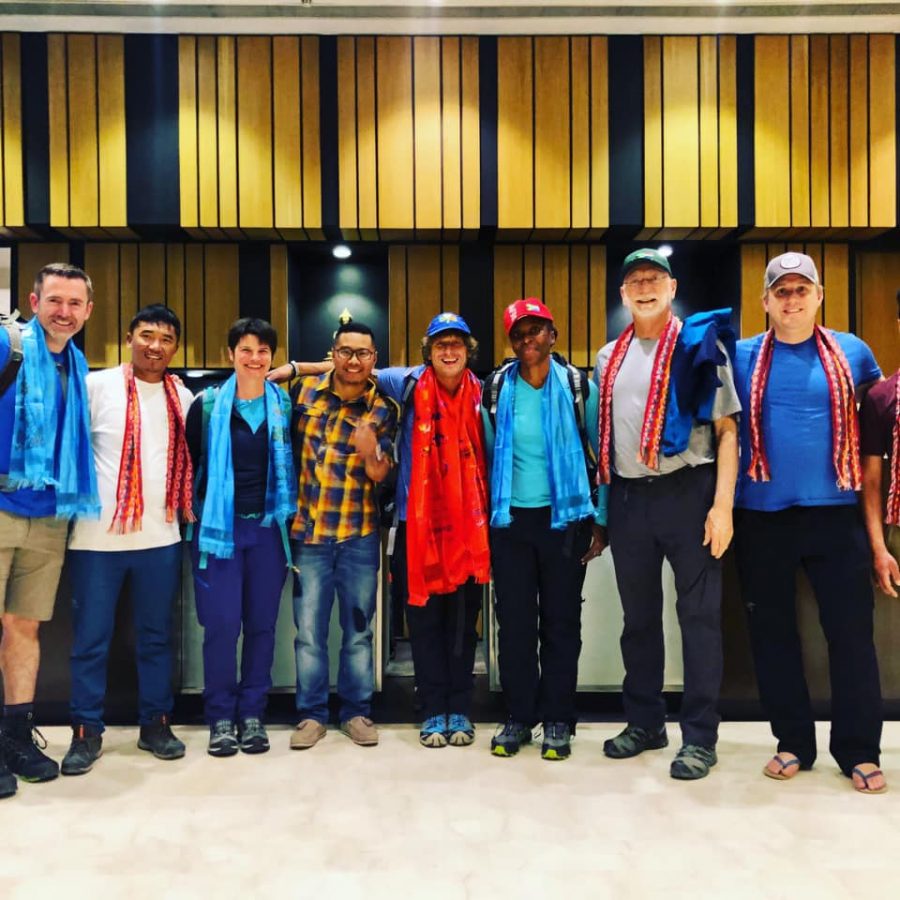 Saray, an executive at a top financial institution in Johannesburg, made it to the summit – 8,848 metres above sea level – in the early hours of Thursday morning… making history as the first black African woman to summit Mount Everest.
Congratulatory messages poured in for the mother of two, with President Cyril Ramaphosa tweeting: "Saray N'kusi Khumalo is the first African woman to summit Mount Everest, in support of her cause of promoting access to education for African children."
He added: "She reminds us that through courage and perseverance, we can achieve our highest ambitions, for the greater good of humanity."
Nobody has exercised more courage and perseverance than Saray, who continued in her quest to climb the mountain despite three previous failed attempts. On the first three occasions she had to turn around because of an earthquake, an avalanche and an injury. But she never gave up, and this week made her dream come true with her fourth attempt.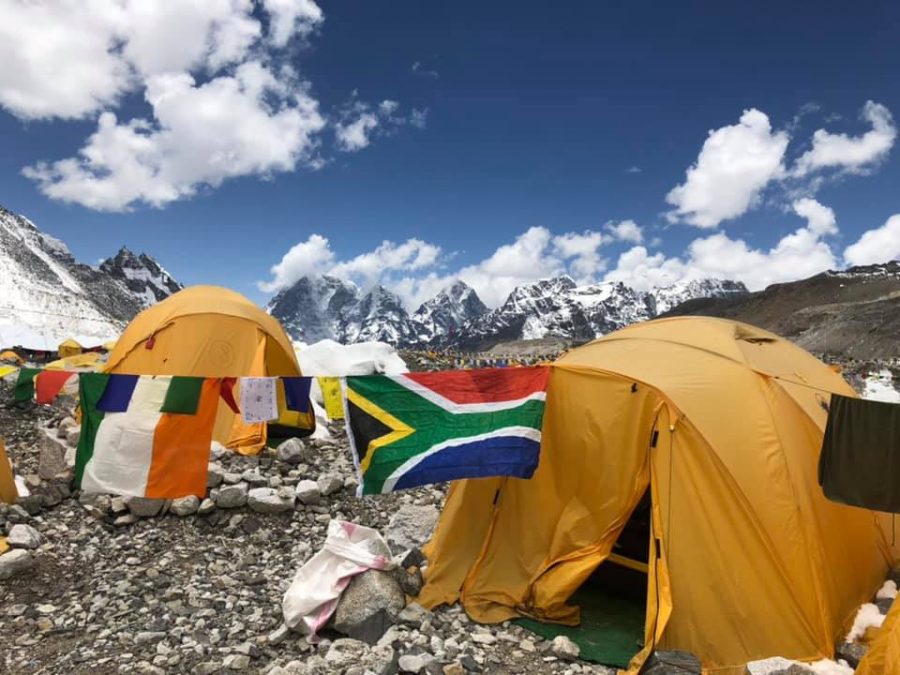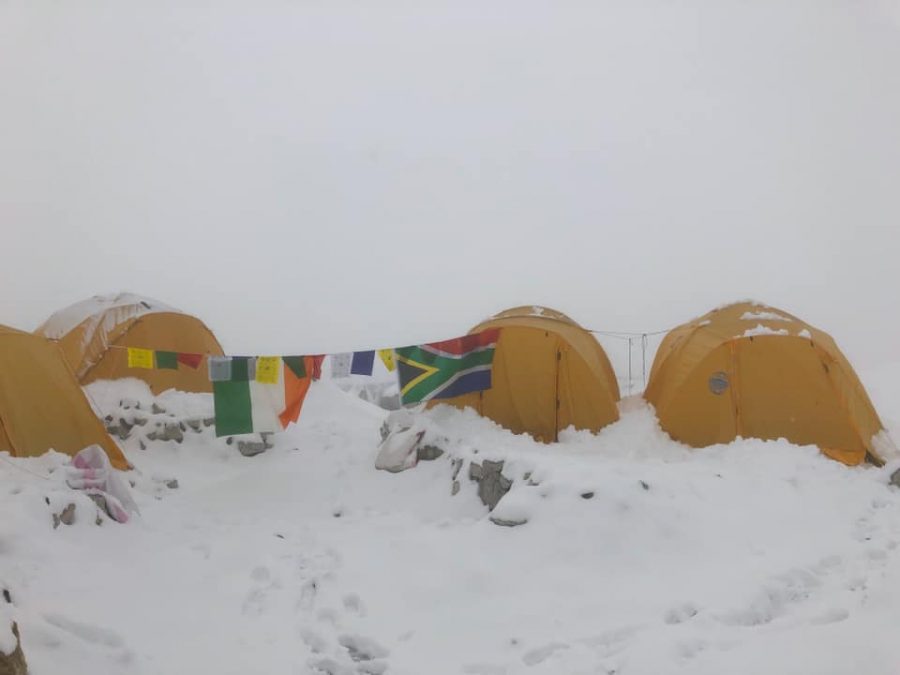 Sadly, as the team makes its way down the mountain, tragedy has struck.
Saray's page 'Summits with a Purpose' reported this morning that Seamus Lawless from Ireland fell from the Balcony yesterday, and Ravi Thakar from India passed away last night.
Summits with a Purpose said: "We have consistently cautioned that unfortunately the hardest part of 8000m mountains is the descent. Climbers are fatigued and/or altitude issues can arise. The reality is that the summit is only halfway."
The page sent its condolences to the families and friends of the deceased, and to the mountaineering communities of Ireland and India.
Summits with a Purpose said: "They were in the same team as Saray who continues to make her way down the mountain safely and slowly – 1 step at a time."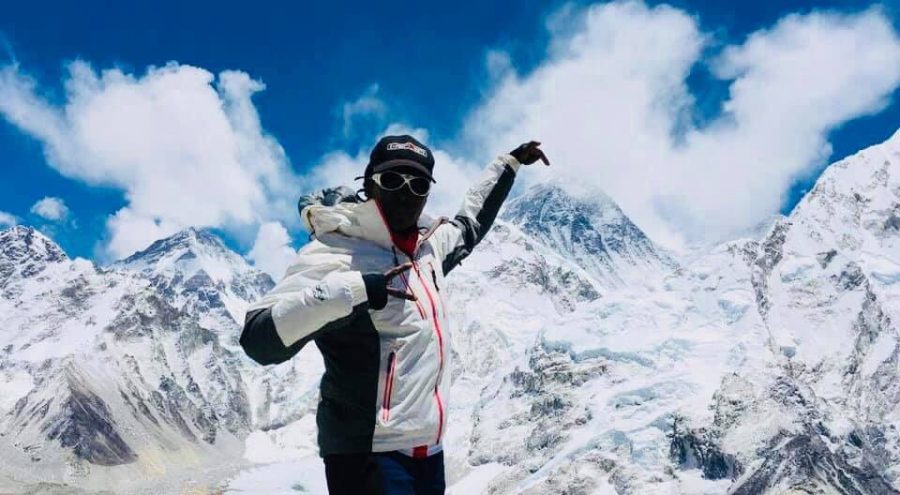 Saray is already safely past Camp 4 and will return to Base Camp over the next few days.
Congratulations to iMbokodo Saray Khumalo for being the first Black African Woman to reach the top of the world by conquering Mount Everest. Bosso ke wena! #SarayKhumalo pic.twitter.com/yZ9Gsq7WLH

— South African Government (@GovernmentZA) May 16, 2019
She said she will do it on the #WeekendBreakfast on @vvsportsradio, she has lived up to her promise and conquered Mount Everest. Well done #SarayKhumalo, we are so proud of your achievement. pic.twitter.com/5RtU8Biwnq

— John B Mosman (@Bafana_Mosman) May 17, 2019
Saray is a Mandela Library Ambassador. The initiative has raised over R1-million towards literacy and education.To learn more about Saray's cause go to: http://www.participateforgood.com/projects/saray-khumalo