Amid the high crime rate, loss of job security, and political uncertainty, South Africans are leaving the country in significant numbers looking for greener pastures.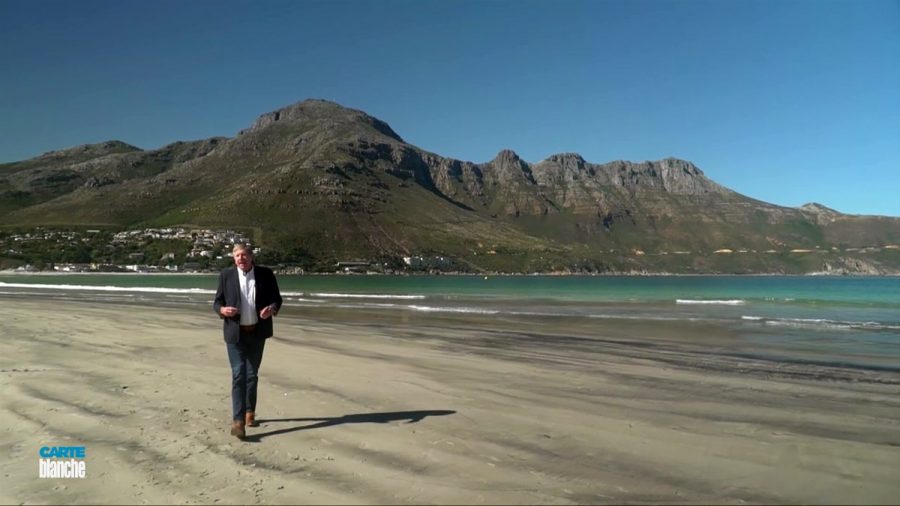 On tonight's episode of Carte Blanche (available for expats to stream from Tuesday), presenter Derek Watts looks at the rising number of skilled and educated South Africans – from medical doctors and engineers to finance specialists – who are packing it all up to head abroad.
According to Carte Blanche, the government has no record of exactly how many are leaving, heading to Europe, America, Asia, Australia and New Zealand. But it's a worrying number. And it's increasing.
SAPeople follower Dominique Maria Tricerri says: "It's a major thing this year. I run a business to do with dog breed analysis. This year compared to last year we are receiving approx 10 enquiries a week compared to 1 enquiry in 4-6 months last year. That is a MAJOR change."
Calling it 'The Great Migration', Carte Blanche says South Africa is suffering another 'Brain Drain' and asks: "How will we replace them?"
Derek Watts says: "It's skills and money that are leaving the country. For every professional person coming to South Africa, eight are leaving."
The current affairs show says that "thousands are looking for greener pastures and the United Kingdom and Australia seem to be the destinations of choice."
According to Dr Sihle Mthiyane from the Department of Home Affairs, South Africa is losing more black professionals every year… with the number of white emigrants outnumbered now by the growing number of black professionals joining the global skills market.
On tonight's show, Carte Blanche investigates just what impact the loss of these critical skills will have on South Africa, and finds out who is coming in from elsewhere to work in SA.
Last month President Cyril Ramaphosa asked those young white South Africans who are considering leaving South Africa, to please rather stay and help fix the country together.
In response, one Capetonian mom told SAPeople: "If I was in a position to leave South Africa I would do it in a heart beat, as I see no future for our country, too much corruption and the poorest of the poor is suffering and government is making life unbearable for us trying to survive, everyday is a struggle; you're not sure whether you will see your loved ones again once they leave for work, as crime in our country is out of control and our police services has no control and they cannot guarantee your safety. Our Justice system has failed us on numerous occasions… So ya I would leave SA in a heartbeat if I could."
On the other hand, an expat in the UK told SAPeople she would "move back in a heartbeat" and still has a house in SA, despite enjoying "wonderful opportunities in the UK that I would not have had in SA" but she is married to a Brit whose career is established in the UK.
Another expat in the UK, Bethany Naidoo James, told SAPeople: "My heart still longs for home. I moved to the UK when I was 20, when there was the working holiday schemes and ended up with a work permit to work in my field here. I used to go home every year until I had my daughter. During these years, I could see how things have changed. I have all my family still living in Durban. If the government and all the public sectors thereof had a change to root out corruption, better police force, crime tackled and dealt with with proper tough punishment for criminals, tougher laws on people from other countries illegally trading and taking away from local business people, hospital services improved and medical aid prices more realistic for top treatment; then I would consider moving back.
"I was offered a role with the University of Cape Town but sadly my husband couldn't get a job out there being British, and I had to worry about the safety and well being of my little girl. I used to be able to walk to and from school safely, every day there, but now this sadly is far from the case.
"I miss everything about South Africa, especially as all my family lives there… but you know things are serious when your own father tells you that you are better off where you are for the future and wellbeing of your child!"
Bethany said she gets so sad reading South Africans' negative comments "but I guess there's a fine line between the reality there, and negativity. I wish things could change and not just be another boring tactic by the President!"
In a question asked by SAPeople a few weeks ago, hundreds of South Africans in SA and expats abroad responded that 'violent crime' is their number one reason for not wanting to live in SA any longer.
An expat living in Canada said: "The only thing that would allow me to move back is if there was no more crime. I just visited SA last month, after being away for 20 years living in Canada. I was so stressed when in SA and extremely fearful, which essentially is why I left in the first place. I stayed with friends for the whole three weeks in different areas from stunning Camps Bay, to Knysna to Somerset West and a KwaZulu-Natal trip to the Drakensberg. South Africa is still for me the most beautiful country in the world but just too scary to live in. Too stressful to live caged in your house day after day. There is no freedom… without fear of severe crime. My family were 7 generations born there and we have all left. Tired of living in fear."
Fortunately for South Africa there are many South Africans who ARE returning to SA.
One told SAPeople: "My husband and I have lived in London for 6 years and have a 6-month-old little girl. We're currently getting our passports, then planning the move home. We want our children to have the outdoor lifestyle and to be surrounded by family growing up. London is full of people who don't talk to each other and spend 90% of the time indoors. Even if you throw on all the waterproof and windproof clothes to brave it in the kak weather, what do you do?! Go for a walk in a park. Thrilling. I want my kids to know their grandparents, to know and appreciate real wildlife, swim in the ocean and run barefoot outside.
"The health and safety in the UK is ridiculous… kids aren't even allowed on monkey bars. The education system here makes them grow up far too quickly. I want my children to have a childhood.
"Australia and New Zealand aren't an option for us and even if they were, my heart would break at not spending time with my folks; they won't be here forever and when they are gone they are gone.
"Life is short, do what makes you happy."
Watch Carte Blanche in SA, Kenya and Nigeria on DStv Now | Watch the show overseas from Tues
Amid the high crime rate, job security and political uncertainty, South Africans are leaving the country looking for greener pastures. But the government has no record of how many are leaving. @DerekWatts finds out more this Sunday at 7pm on #CarteBlanche. pic.twitter.com/rZM8HaksKY

— Carte Blanche (@carteblanchetv) May 17, 2019
If you're in SA – you can watch Carte Blanche on DStv Now. If you're overseas: you can watch Carte Blanche and thousands of other popular local South African shows & movies by subscribing to Showmax International now. You can try it FREE for 14 days. 
***
Please note: Carte Blanche is only available to international Showmax subscribers in Andorra, Australia, Austria, Belgium, Denmark, Finland, France, Germany, Greece, Iceland, Indonesia, Ireland, Italy, Liechtenstein, Luxembourg, Malta, Monaco, Netherlands, New Zealand, Norway, Portugal, San Marino, Spain, Sweden, Switzerland, United Kingdom. Not all titles are available in all territories. Showmax brings you the best South African series and movies, from the classics to the latest releases, from complete box sets to kids' favourites.