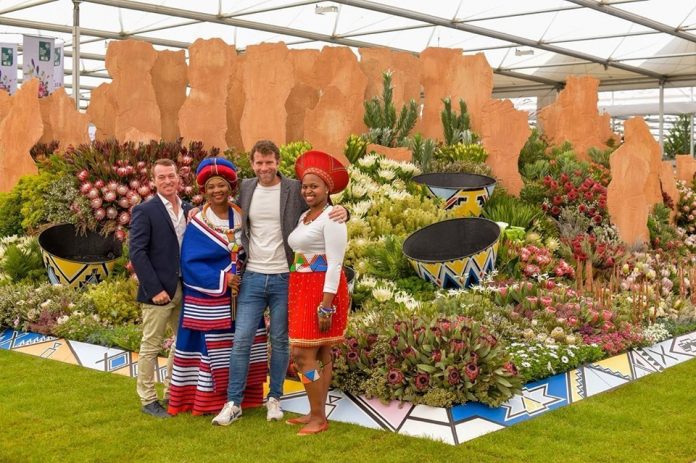 South Africa has won Gold again at the Chelsea Flower Show! For the 37th year running! What an achievement, bringing so much joy and pride to SA. And what an incredible award-winning display – Mountains of Abundance! South Africa received the award today at the prestigious 2019 RHS (Royal Horticultural Society) Chelsea Flower Show in the UK.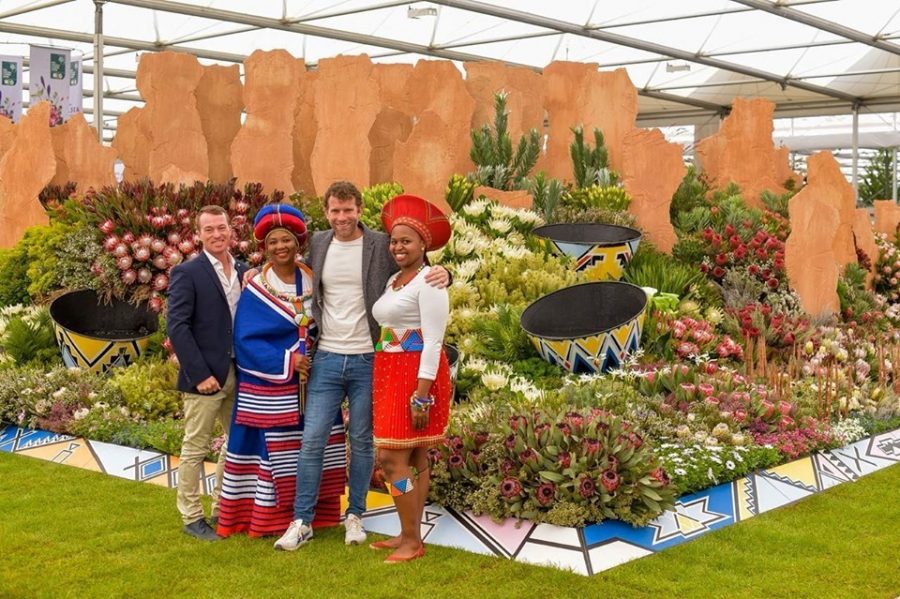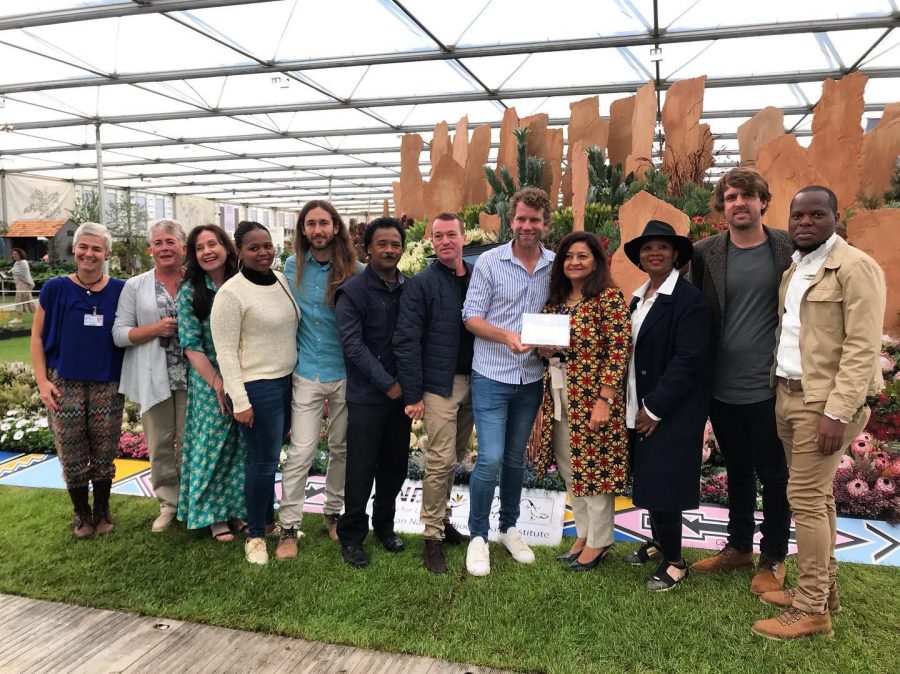 An elated Leon Kluge – master designer and gardener (who's won this award before) said: "Every second of the past nine months becomes worth it when holding the GOLD award at this year's RHS Chelsea Flower show. What an experience it has been.
"A Huge thank you to my amazing team for putting it all together with me and everyone involved that helped me bring this creation to life."
This is the 37th time in 43 years that SA has been awarded GOLD at the international flower show.
Kirstenbosch Botanical Garden posted a photo of the award, saying: "BREAKING NEWS: SANBI Kirstenbosch is bringing home the Chelsea Flower Show GOLD medal once again, for the 37th year running!"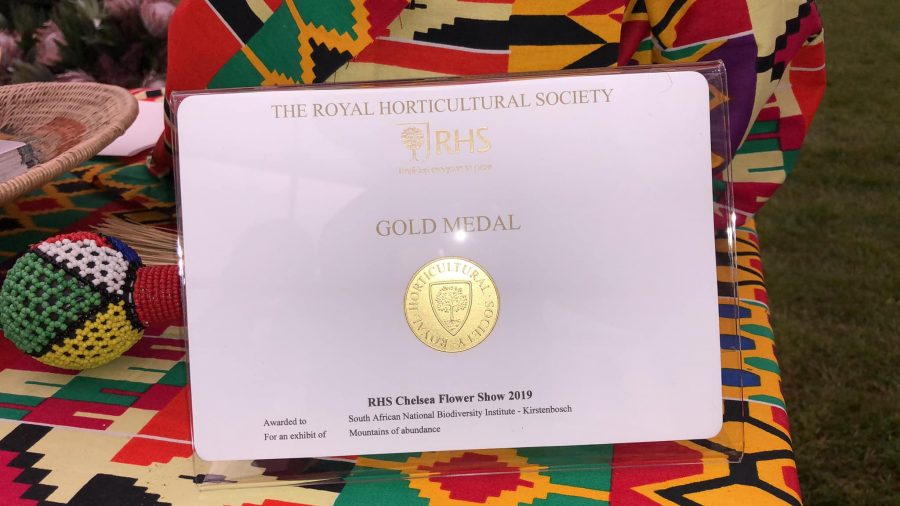 This year's South African theme is Mountains of Abundance.
Kirstenbosch said there had been "a few challenges, which there always are", but that despite it all "the team have exceeded our expectations… Well done to Leon Kluge and the amazing team!"
On Sunday, Day 4 of their Chelsea build, Leon admitted he was feeling "pure relief". "Our Garden has developed in a matter of 4 days into a magical showcase of only a fraction of our South African Biodiversity," he said.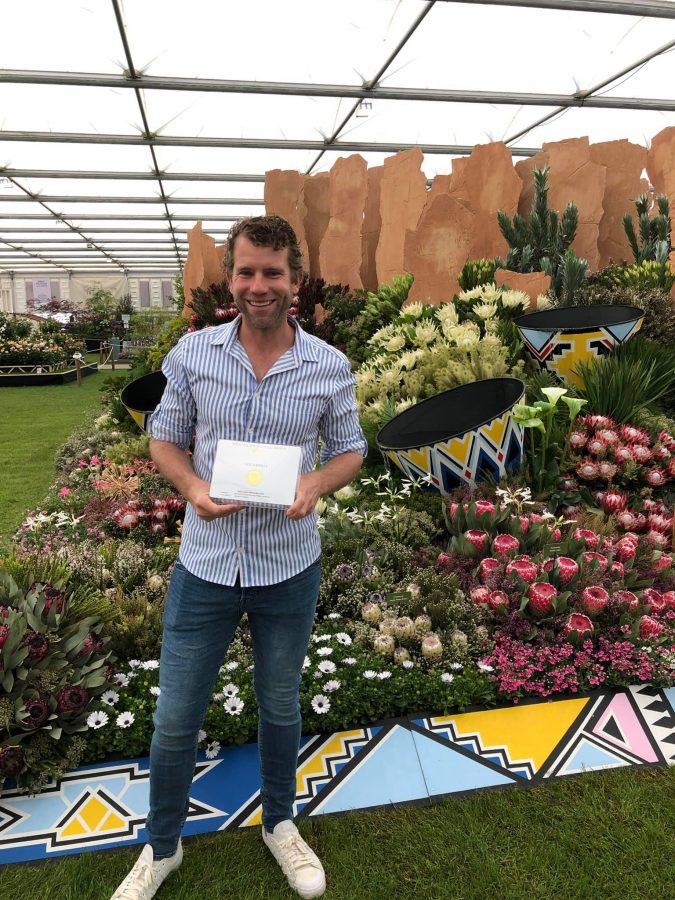 South African National Biodiversity Institute (SANBI) posted Tuesday morning: "📢And there it is folks..we won gold!!!!🥇🌟🇿🇦⛰️🌸🌷🌼🥀💚🌍"
The Mountains of Abundance display highlights the diversity of the South African Flower Kingdom, infused with SA's rich culture.
Urbanic (Professional Landscape Design Service) said: "We Won Gold! What a privilege to be part of this amazing team. #southafricangarden #kirstenbosh #rhs #gold#leonkluge."
#CONGRATULATIONSSOUTHAFRICA!!!
WATCH Videos of the award-winning South African display at the Chelsea Flower Show
Every second of the past 9 months becomes worth it when holding the GOLD award at this years RHS Chelsea Flower show. What an experience it has been. A Huge thank you to my amazing team for putting it all together with me and everyone involved that helped me bring this creation to life.video by: Sven MusicaKirstenbosch National Botanical Garden SANBISANA – South African Nursery AssociationRHS – Royal Horticultural Society

Posted by Leon Kluge on Tuesday, May 21, 2019
We Won Gold! What a privilege to be part of this amazing team. #southafricangarden #kirstenbosh #rhs #gold#leonkluge

Posted by Urbanic on Tuesday, May 21, 2019
Chelsea Build day 4… Montage… no words needed, just pure relief, Our Garden has developed in a matter of 4 days into a magical showcase of only a fraction of our South African Biodiversity.Video by: Sven MusicaKirstenbosch National Botanical GardenSANA – South African Nursery Association

Posted by Leon Kluge on Sunday, May 19, 2019