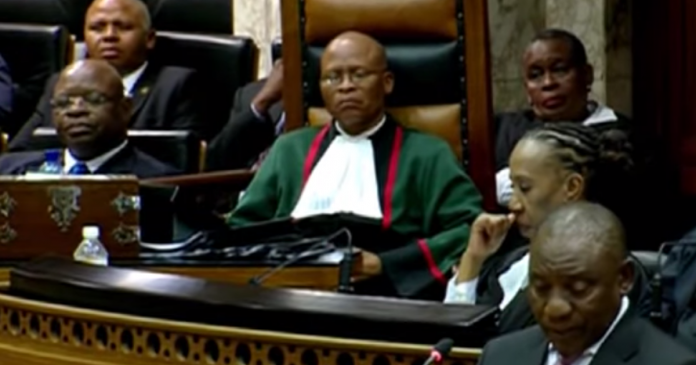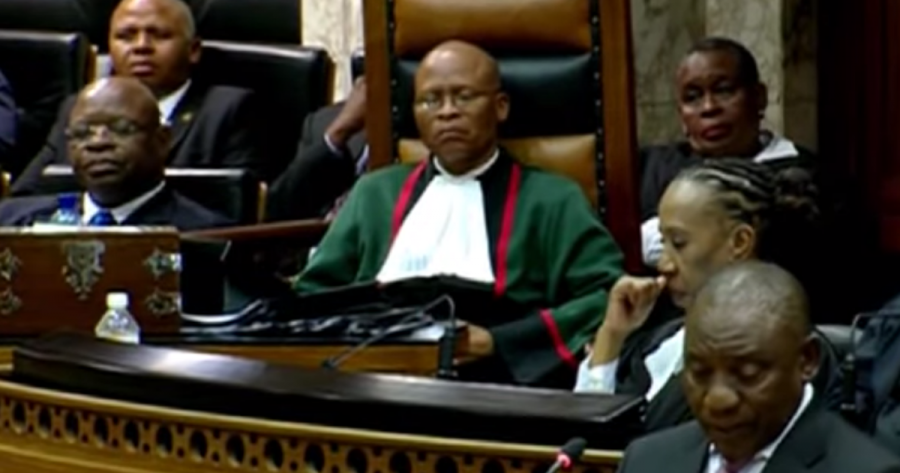 Chief Justice Mogoeng Mogoeng had a massive task today at the House of Parliament – to preside over the swearing-in ceremony of 400 members from 14 political parties, taking their oath to serve in the Sixth Democratic Parliament.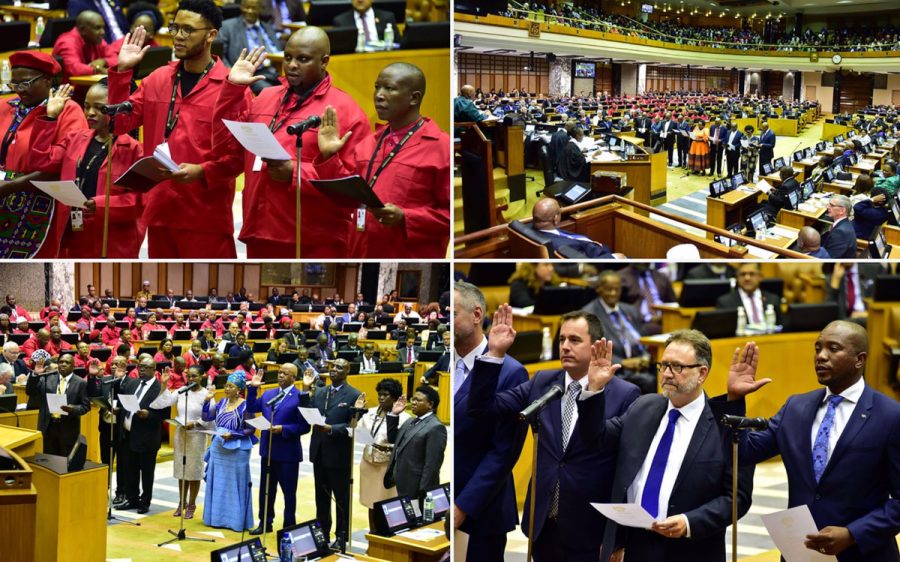 But before he began, the Chief Justice did something that has never been done before.
He dropped to his knees and prayed.
During his presidency elect speech, Cyril Ramaphosa thanked the Chief Justice for not only presiding over the establishment of South Africa's new parliament, but for his prayer.
"I want to thank you Chief Justice for doing an unprecedented act of going on your knees and praying, not only for this Parliament, but praying for our nation," said Ramaphosa.
"I wish it was broadcast so that everyone in the land could hear what prayer the Chief Justice was offering."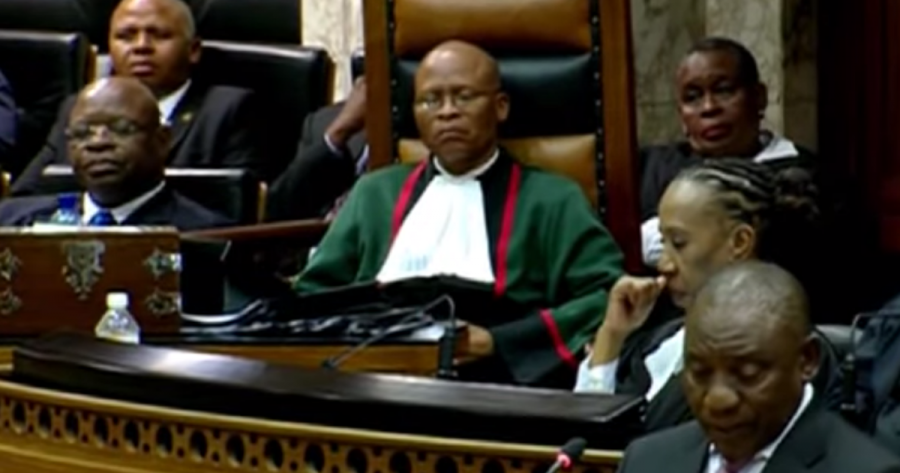 Ramaphosa added that it is "wonderful to have a Chief Justice who's not only a person deeply steeped in jury prudence, but also a person deeply steeped in matters of the faith. Thank you very much Chief Justice."
Ramaphosa was unanimously elected as South Africa's state president today by lawmakers in Parliament's National Assembly lower house ahead of his inauguration on Saturday, in a meeting which was filled with positivity and a sense of hope for collaboration between parties and a 'new dawn' for South Africa.