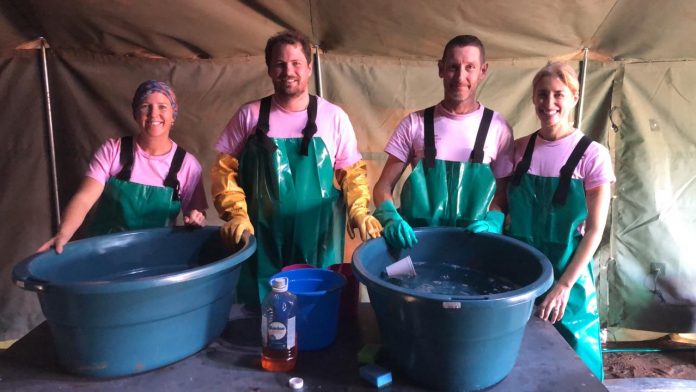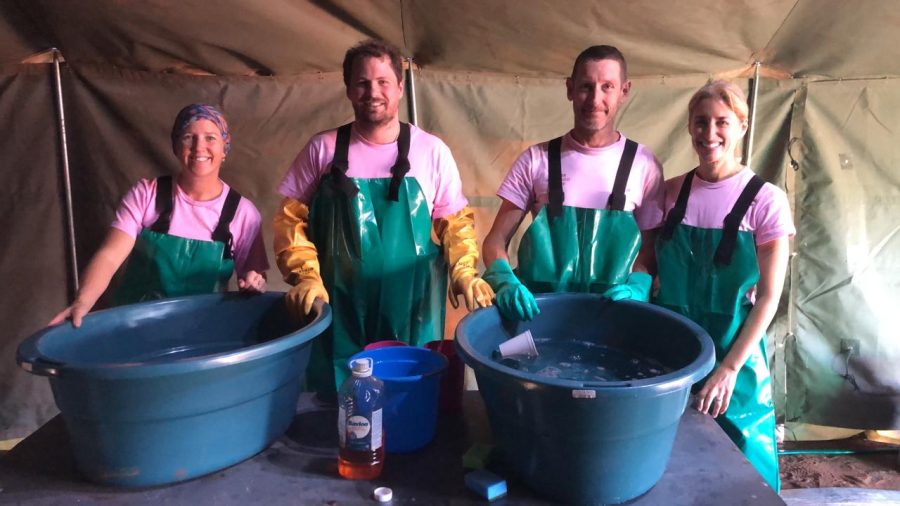 Volunteers in South Africa are urgently needed to help ready at least 300 rescued flamingos in Kimberley for their final journey to freedom, back in the wild.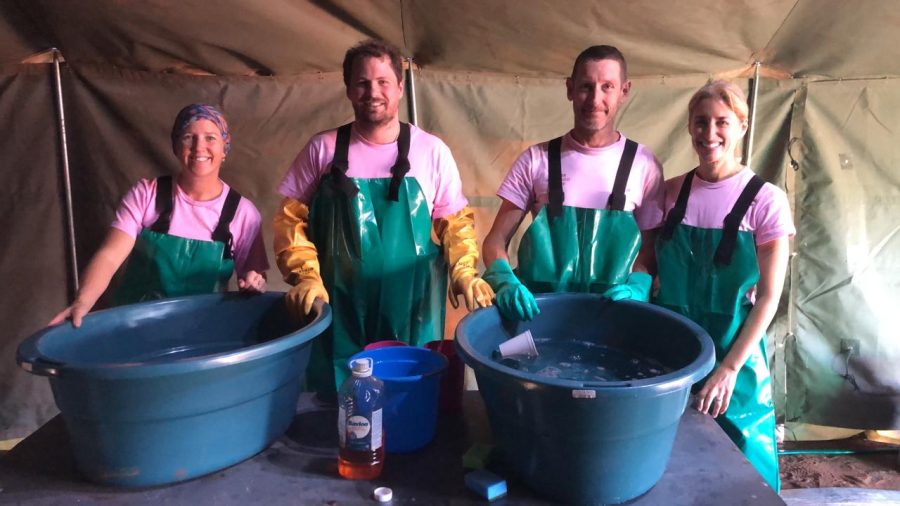 There is unfortunately a waxy build-up on the birds' plumage from the artificial food they have been fed in the past few months, since the flamingos dramatic rescue in January which made world headlines. (1600 lesser flamingo chicks were rescued from Kamfers Dam in Kimberley after the dam dried up, leaving hundreds abandoned and starving.)
The wax build-up is causing their feathers to clump and prohibits waterproofing, according to local Kimberley vet Donovan Smith.
It means that the birds get soaked when exposed to water, instead of having the water just run off and leaving them dry, he explained to SAPeople.
Therefore volunteers are needed to help in the process of washing this wax off.
Please send Donovan Smith a Whatsapp if you can volunteer: 0825614760
Smith – who is himself working as a volunteer to help the famous flamingos – issued a plea on Tuesday afternoon, saying: "Please help us with the final stretch. Desperately need volunteers to help with the bathing. Need people to help hold, transfer birds, weighing, filling water baths, etc…"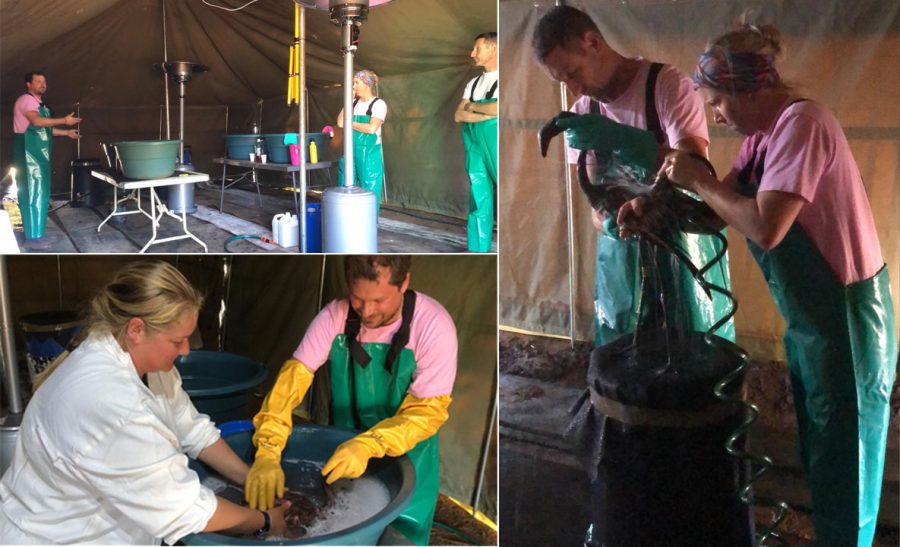 After being bathed, the birds – which are now about four and a half months old – need to regain their natural waterproofing as the detergent strips their own oils off too, says Smith.
"It takes 1 to 3 weeks for them to regain these oils and render them waterproof," he says. They will then be ready for release in the final chapter of this wonderful South African story.
Smith says there are about 300 birds in Kimberley right now which need this bathing.
"We plan on starting now and plan on washing every day from 09:00 to 17:00. It should take around a week to complete but difficult to say…" he says.
Extra volunteers are therefore needed ASAP. If you're keen, you should preferably have some bird-handling experience, but if not – you could help with other tasks.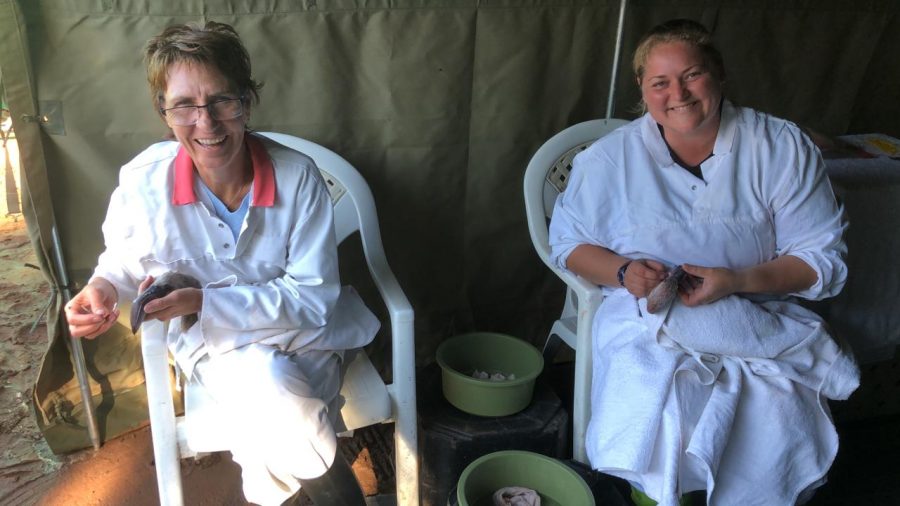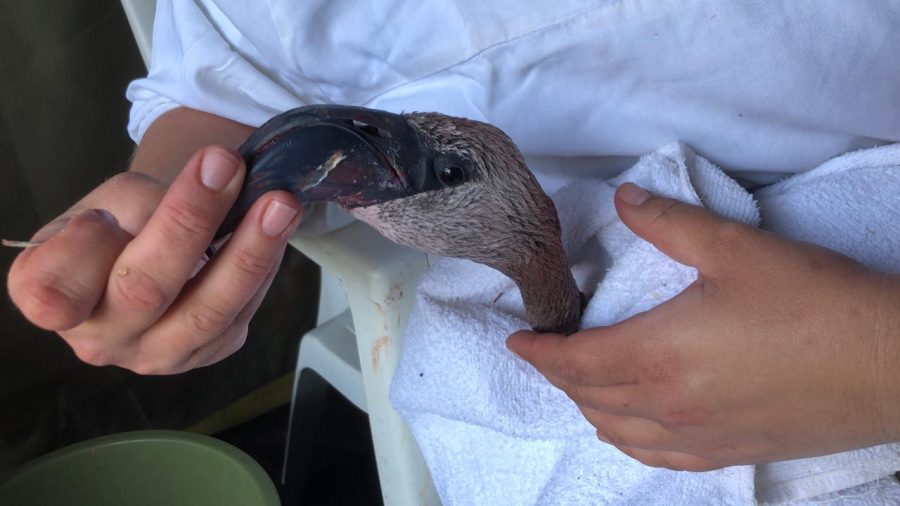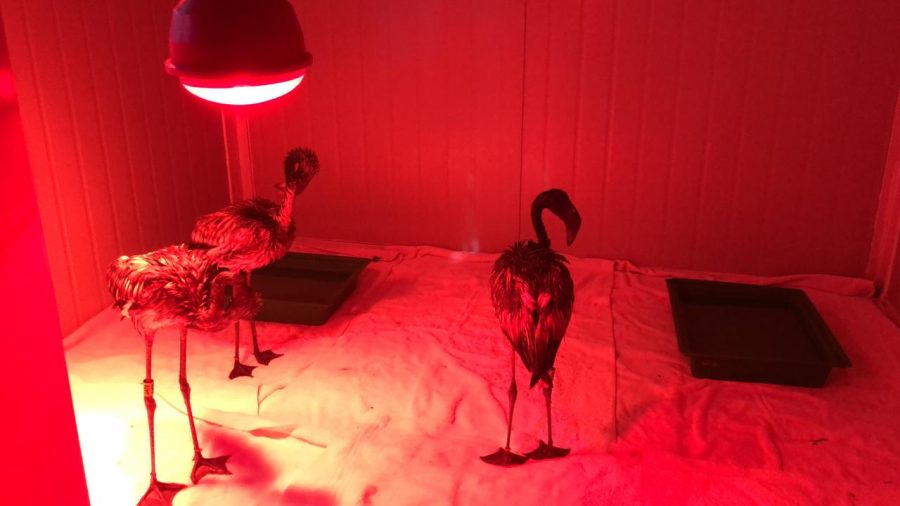 Smith says they will also need accommodation and transport for these volunteers.
Around five or six volunteers are needed at any given time. It doesn't matter where you're from – as long as you can get to Kimberley.
Please send Donovan Smith a Whatsapp if you can volunteer: 0825614760
As seen on Carte Blanche on Sunday night (and from today on Showmax International), some flamingos have already been released back into their natural habitat. (Watch below.)
Over 200 of the flamingos have already been released back into the wild, with volunteers involved saying it has been "a real emotional moment".
Please contact Donovan Smith now if you're able to volunteer and be part of this beautiful SA rescue: Whatsapp  0825614760
WATCH Carte Blanche – Flamingos Released… and the Heartbreak of those that can't be released
If you're in SA – you can watch Carte Blanche on DStv Now. If you're overseas: you can watch #CarteBlanche and thousands of other popular local South African shows & movies by subscribing to Showmax International now. You can try it FREE for 14 days.