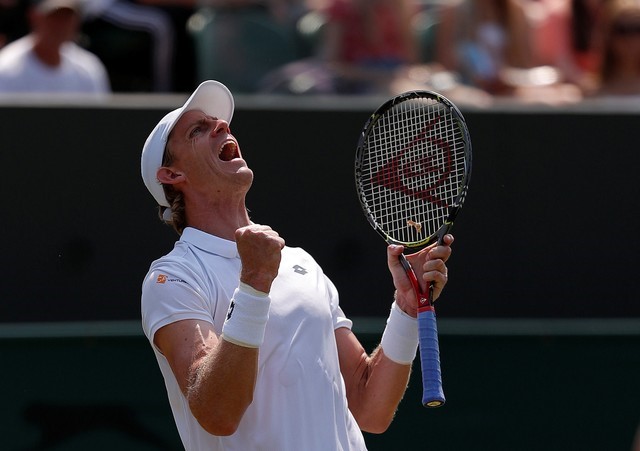 Wimbledon tennis championships kicks off today a little more environmentally friendly than ever before… thanks to an anti-plastic campaign by South Africa's Kevin Anderson.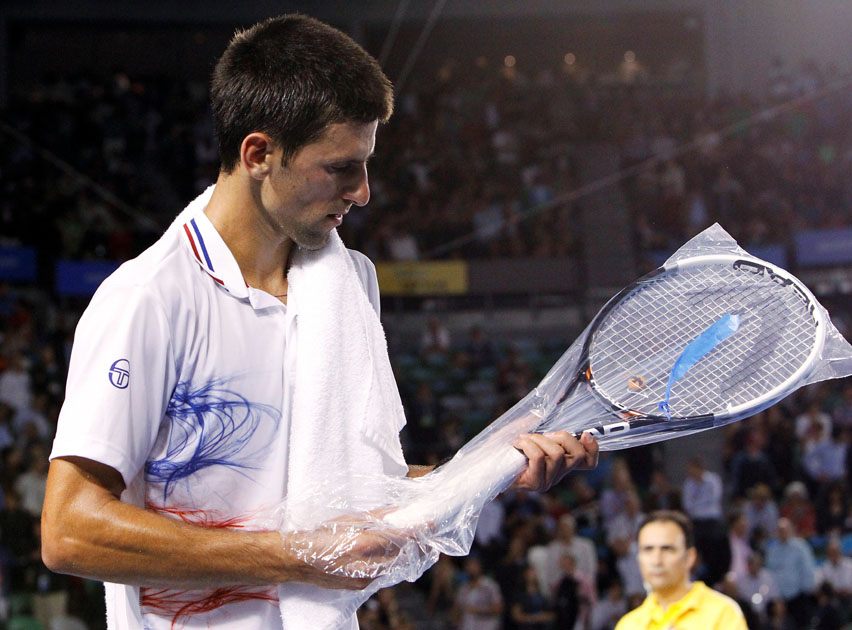 Tennis players who need a replacement racquet will no longer be taking them out of those polythene wrapping bags (pictured above)… which means there will be 4,500 fewer plastic bags for the ball boys and girls to throw away at the famous tournament!
Wimbledon's Chief Executive Richard Lewis said in a statement: "We believe that Wimbledon, along with other major events, has a vital role to play in helping to protect the environment, today and for the future."
It was Kevin Anderson – last year's men's singles finalist – who led the call for all major tennis tournaments to forego the plastic packaging. Kevin, who wields influence as Vice-President of the ATP Player Council, was inspired after watching the Plastic Oceans documentary.
"It was an eye-opener for me… I've always been eco-conscious but these last few months I've just stepped up a little and when your eyes are open, there's no going back," he revealed.
Kevin said he believes with tennis being a global sport, it presents an opportunity to connect with many people. Plastic is "a very important issue and I think it's one we can make a big difference in," said the SA expat who now lives in the USA.
Wimbledon has already been on an anti-plastic mission – last year none of its waste went to landfill, and plastic straws were banned, according to Reuters.
Sports journalists congratulated Kevin for highlighting the problem and Wimbledon for acting so quickly.
Kevin said: "Thank you @Wimbledon. A huge help in reducing our plastic use ahead of and during the fortnight."
The no. 8 seeded player tweeted yesterday "so many great memories last year ? Excited to start my @Wimbledon tomorrow."
Despite his great achievement at Wimbledon 2018, he told The New York Times: "It doesn't really matter what happened last year when you're on the match courts."
Kevin has only played a dozen matches this year because of tennis elbow (or what he calls golfer's elbow!).
Although based in Florida, Kevin was in SA just last month visiting family and friends, and credits SA player Amanda Coetzer for being one of the sports stars who inspired him to play.
On Friday he posted a photo of himself with young SA tennis star Lloyd Harris, and said: "South Africa is being represented well at @Wimbledon! Great hit today with @lloydharris63 and nice to have our mums here too. ???"
Kevin and his wife Kelsey are expecting their first child, a daughter, in October!
DStv Now subscribers can watch all the Wimbledon action live here.
South Africa is being represented well at @Wimbledon! Great hit today with @lloydharris63 and nice to have our mums here too. ??? pic.twitter.com/LxDXCrX3lR

— Kevin Anderson (@KAndersonATP) June 28, 2019
Last hit before @Wimbledon. Thanks @DjokerNole ? pic.twitter.com/8BRHFiwdSm

— Kevin Anderson (@KAndersonATP) June 30, 2019