South Africans were left a little surprised by a Twitter war – aka Twar – that went down on Friday between none other than Finance Minister Tito Mboweni and Gauteng Premier David Makhura.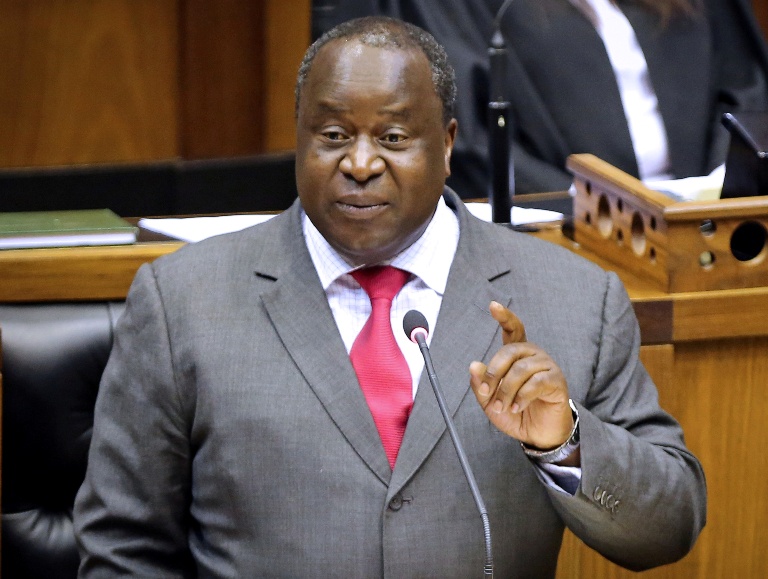 Following comments made by Makhura regarding e-Tolls (the user-pay system on Gauteng's freeways), Mboweni lambasted him about long-term returns, the similarity to harvesting avocados and said "Now Therefore, THE USER MUST PAY! Premier Makhura!"
At one point Mboweni even said: "I am certain that the Premier of Gauteng knows that you have to be careful before you pick up a fight with a National Minister of Finance. The one who controls allocations! I would be careful if I were him. USER /CONSUMER PAYS!"
On Saturday that tweet appeared to have been removed.
DA Gauteng Leader Solly Msimanga said the outburst confirmed that under the ANC, e-Tolls are here to stay.
Since the e-Toll system went live in December 2013, the ANC has at times claimed it will be scrapped and "spoken with a forked tongue on the matter", said Msimanga in a statement on Saturday… but now it is clear, e-Tolls are not going away.
The DA said the e-Tolls have caused "numerous businesses" to shut down because of the "added, unjust, costs", and said "90% of money collected from those who do pay is sent overseas and what is left barely makes a dent in re-paying SANRAL's bonds."
Calling the e-Toll system an "extortion scheme", Msimanga said Gauteng's roads are paid for through other streams of revenue including renewal fees and levies.
The DA say that if the e-Toll gantries are still on by August, the party will "take steps to declare an inter-governmental dispute to have the system set aside".
The Gauteng Premier says he has referred the e-tolls matter to President Cyril Ramaphosa for final resolution. He said: "Minister @tito_mboweni can continue to tweet as he cooks…" referring to the finance minister's now famous tweets with photos about his latest cooking creations, from beefed stew to tinned sardines!
Even internationally renowned chef and local Top Chef SA judge Lesego Semenya weighed in, saying to the finance minister: "I can't believe I'm saying this but I reckon it's best you go back to posting about cooking. The elitist undertones in this tweet are not it.
"You also clearly don't understand how the supposed middle class is already taxed beyond their own means, how they're a pay cheque away from poverty, how they're swimming in debt trying to pay for better education, how they're paying for credit via other credit 😒
"You and your pals love labelling and mocking the middle class as a scapegoat for your failures and as a bottomless bank account y'all can abuse to pay for corruption and failed policies. We've sat and turned the other cheek but this time we're tired. The clownery is not fun anymore."
I have referred the e-tolls matter to President@CyrilRamaphosa for final resolution; My engagements him and Minister @MbalulaFikile have been positive. Minister @tito_mboweni can continue to tweet as he cooks; he is a Minister, not the President. #NoTurningBack

— David Makhura (@David_Makhura) July 5, 2019
I am certain that the Premier of Gauteng knows that you have to be careful before you pick up a fight with a National Minister of Finance. The one who controls allocations! I would be careful if I were him. USER /CONSUMER PAYS!

— Tito Mboweni (@tito_mboweni) July 5, 2019