Since taking the US by storm on America's Got Talent, South Africa's Ndlovu Youth Choir have been inundated with congratulatory messages, but what makes their success story even more amazing is the heartache behind the huge smiles on stage. (See video below.) UPDATE: While the Ndlovu Youth Choir didn't win AGT, they won hearts around the globe and made South Africans SO proud!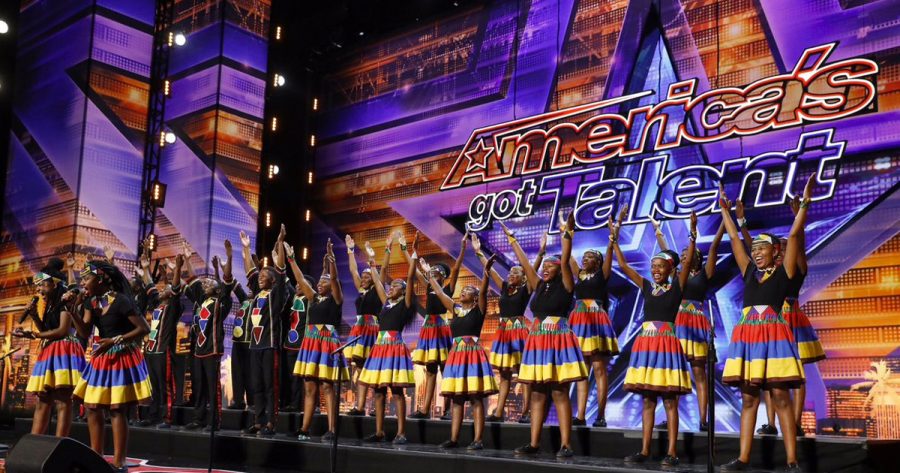 The choir began as an after-school activity in Limpopo in 2009 and has evolved into an international phenomenon, thanks to the support of the Ndlovu Care Group which was founded in 1994 by a Dutch doctor who believes "just because you come from poverty, doesn't mean you are poverty".
Many of those in the choir are orphans whose parents have passed away. The choir began to help lift the spirits of those vulnerable children, says the choir's artistic director, Ralf Schmitt. When they first join, "they have the weight of the world on their shoulders and their problems feel insurmountable" he says.
One choir member reveals that before joining the choir he used to "feel like the walls were closing in on me".
Another female member says: "For us, it's not easy to dream so I didn't like to smile. But after joining the choir I found my voice… and it brought back the smile, it brought back faith…"
The choir gives the children a sense of belonging and shows them the sky is the limit.
"We want to show the whole world that anything is possible," says one.
Schmitt adds: "We come from one of the poorest communities in the world, yet these kids manage to lift themselves up."
WATCH Full story behind Ndlovu Youth Choir
WATCH Ndlovu Youth Choir Reveals Story Behind Their Smiles to America
#Limpopo #SouthAfrica's #ndlovuyouthchoir on #AmericasGotTalent #AGT last night! #MakingSAProud pic.twitter.com/DOQ5ASFHWO

— South Africa People (@sapeople) July 8, 2019
WATCH Circle of Life by Ndlovu Youth Choir