As South Africans and the world celebrate the 10th anniversary of International Nelson Mandela Day today, here's a collection from South Africans around the world of some of the statues, plaques and rugby shirts (!) that honour SA's former president.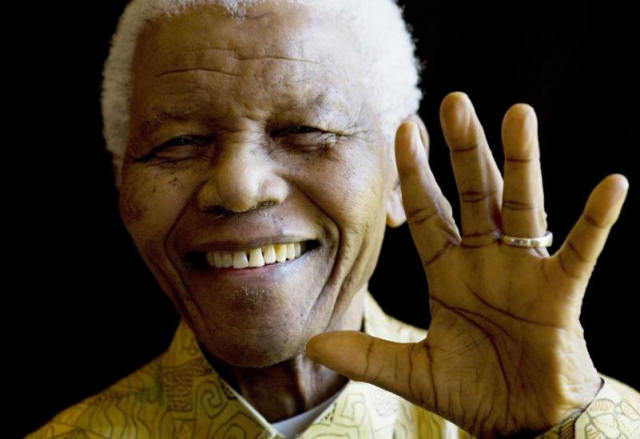 Mandela Day is intended to embody the words of Mandela:
"It is in your hands to make of our world a better one for all."
Many South Africans will today take 67 minutes out of their day to help the less fortunate, to clean up their neighbourhoods and to generally be kind and good! Knowing Madiba's love for children, President Cyril Ramaphosa will be a studio guest at the Red Cross Children's Hospital which is staffed by kids at the hospital.
Mandela is as loved and revered around the world, as he is back home in South Africa. In London, the Nelson Mandela statue is a famous landmark. In Paris, the Nelson Mandela Garden blooms… and all around the world, from schoolyards to street signs, museums and even on T-shirts – Mandela's name, face or quotes continue to appear…
IRAN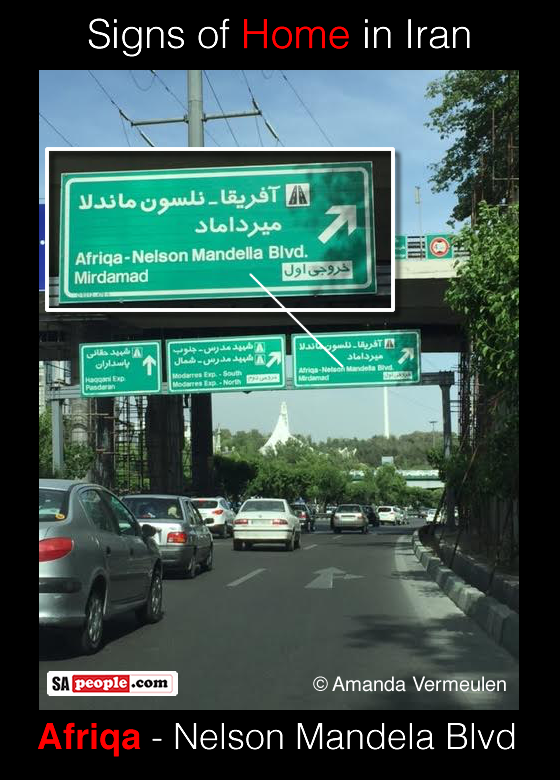 MEXICO
Debbie Landers: "I found this statue at the museum of Tranquility in Mexico City during April 2019. I didn't even know the museum existed. It was an incredibly indescribable experience (both beyond sad and informative) being walked through all of the awful acts committed by people… from the Holocaust to Rwanda, and many others. Mexicans I found, know so much of our history.
"The museum is of memory & tolerance of all genocides & the horrific acts against humanity. I have not cried that much in years as I did watching & listening to what happened to these people. I felt it was the best museum I have ever visited. Assistance was available in every room.
"It was the saddest, yet the most educational 4 hrs I had in years!"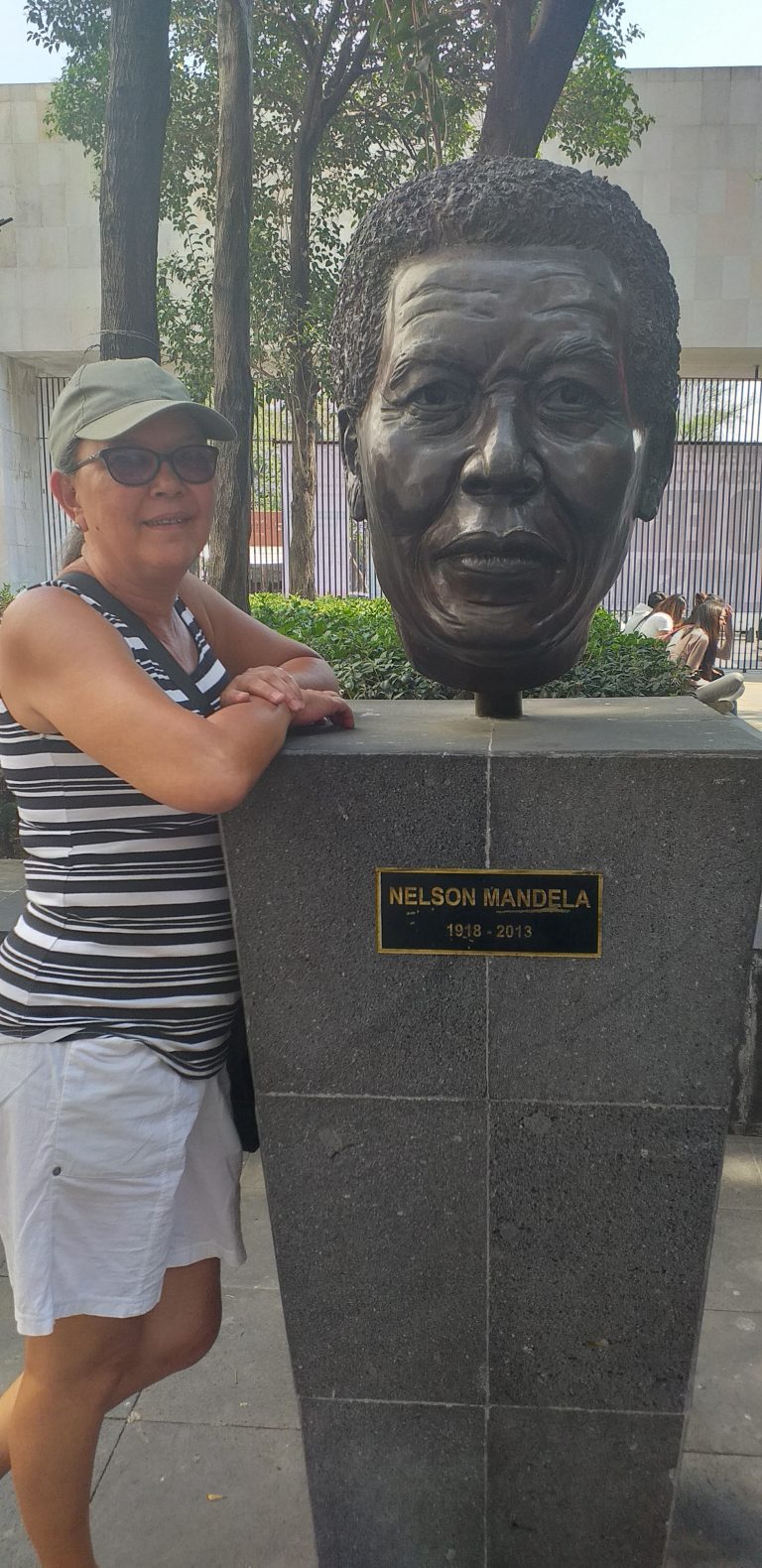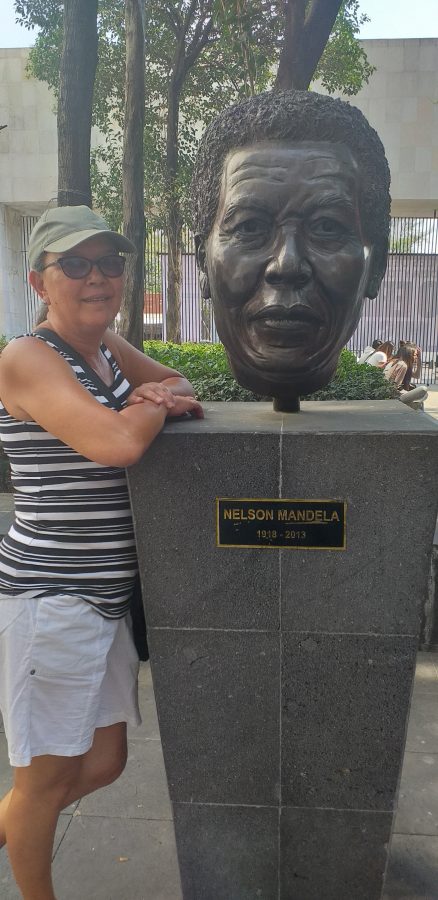 NETHERLANDS (Amsterdam)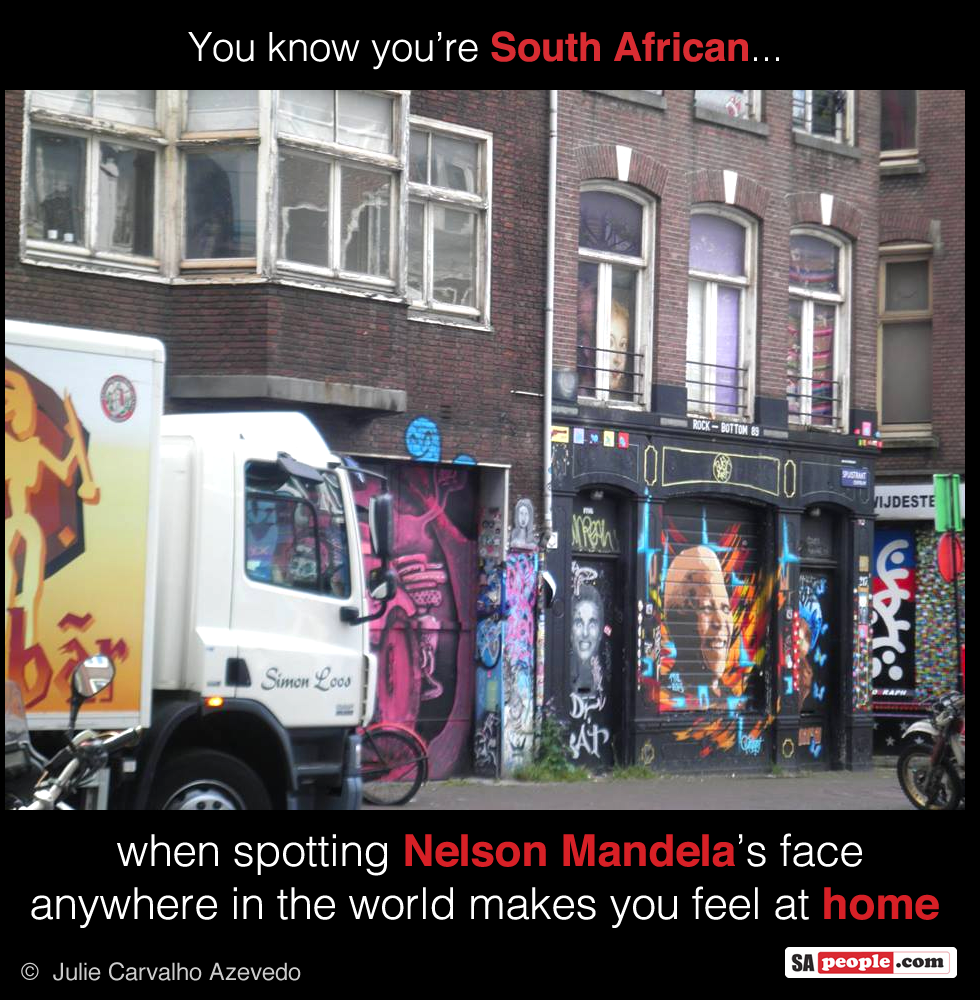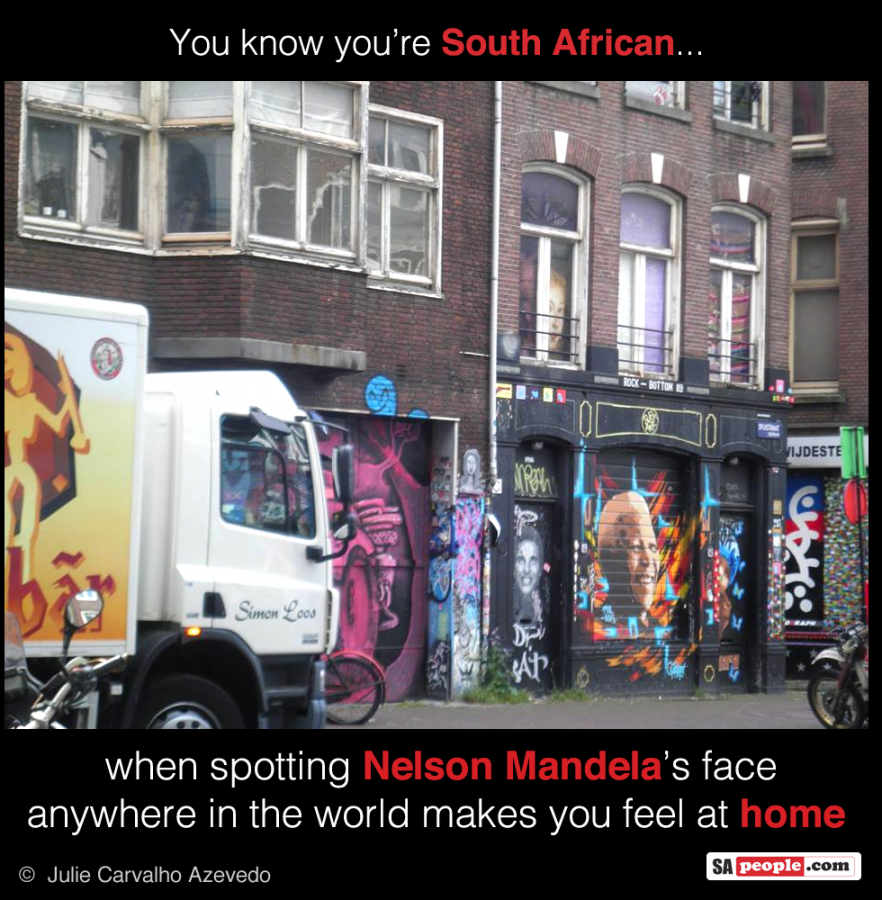 PALESTINE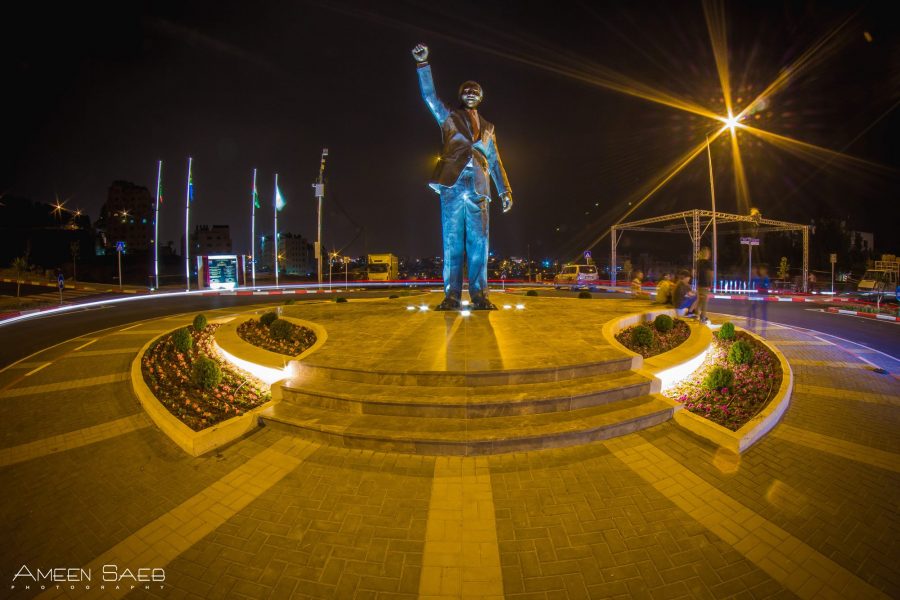 PORTUGAL
Fatima Nascimento: "On a door in Portugal."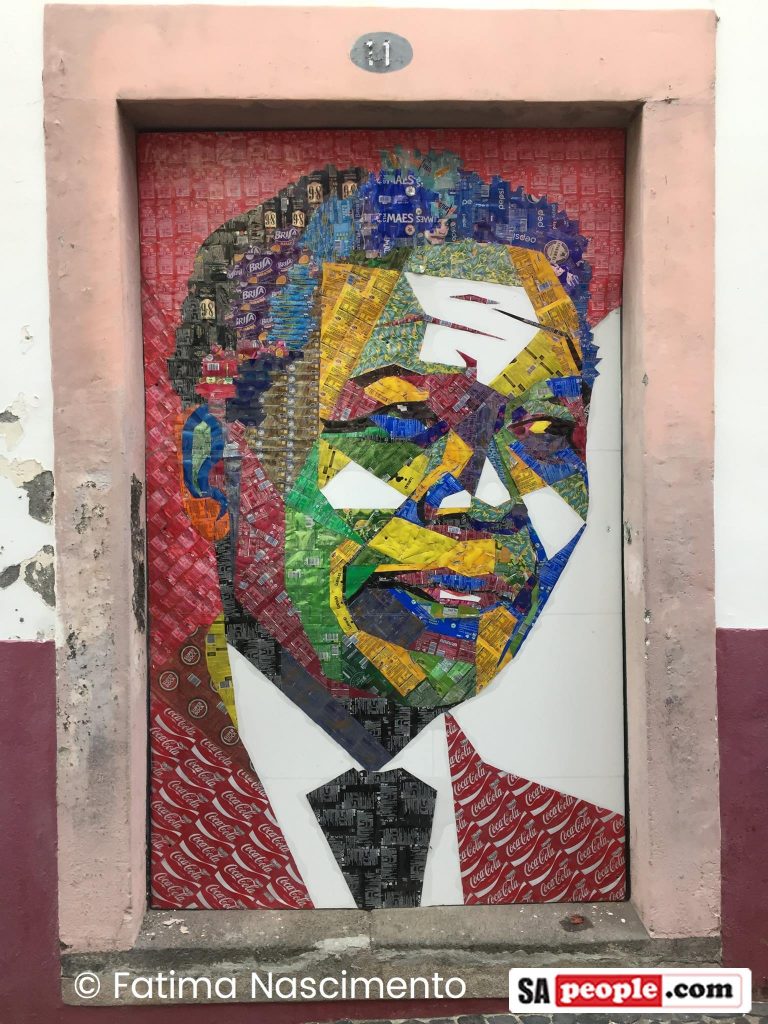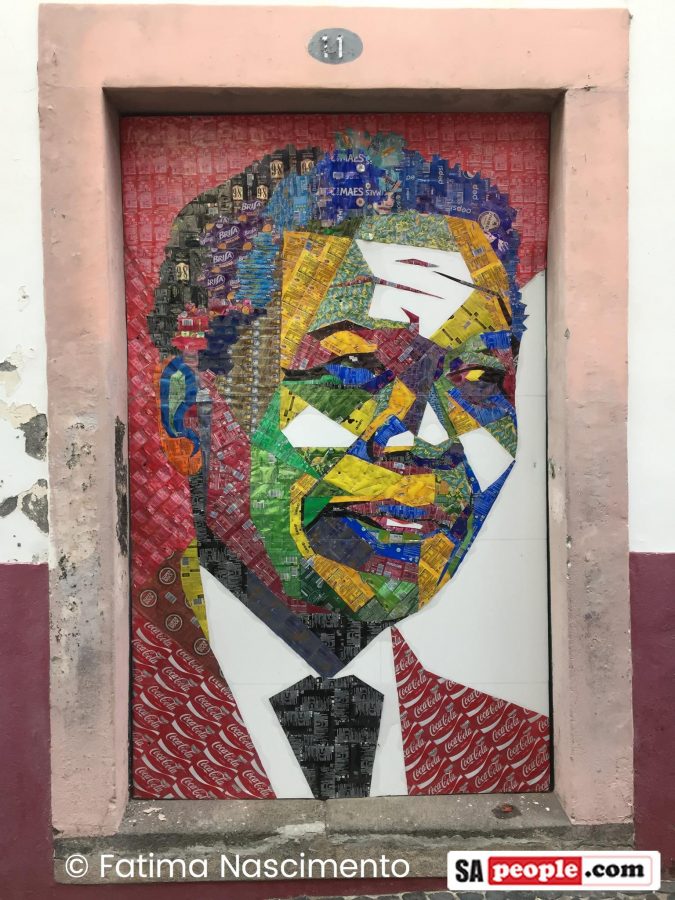 Georg Knoke: "So amazing to experience the memories of Nelson Mandela in a faraway country like Portugal!"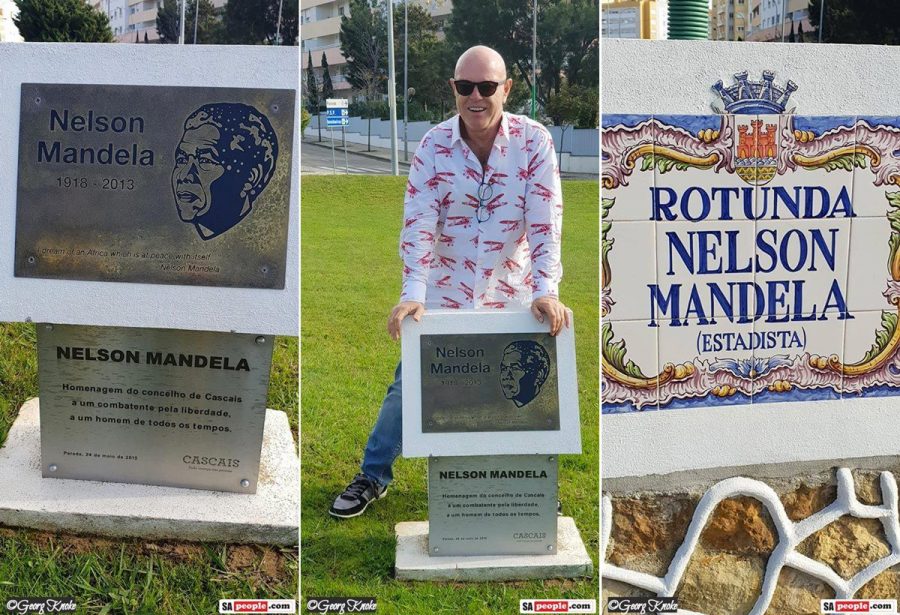 UNITED KINGDOM
SCOTLAND
Brenda Maharg: "We came across this in Glasgow, Scotland."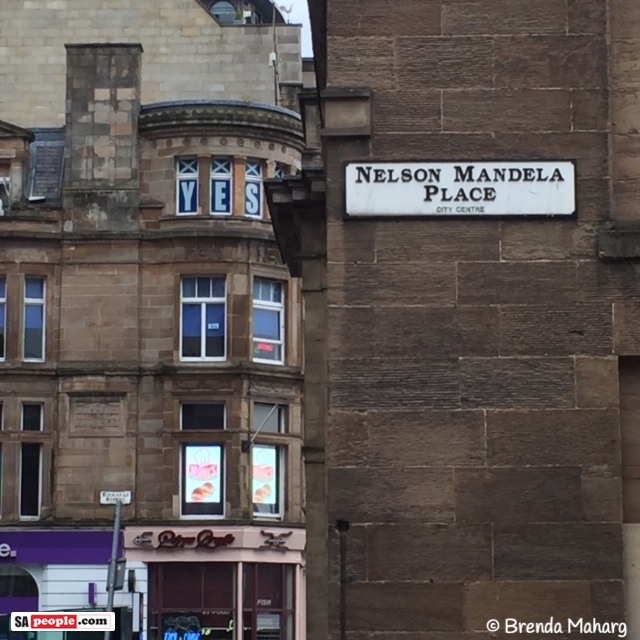 LONDON, ENGLAND
Lee de Villiers from The Pig & Whistle Pub: "Mandela has pride and place on our South African Wild Dogs Rugby jersey in London England."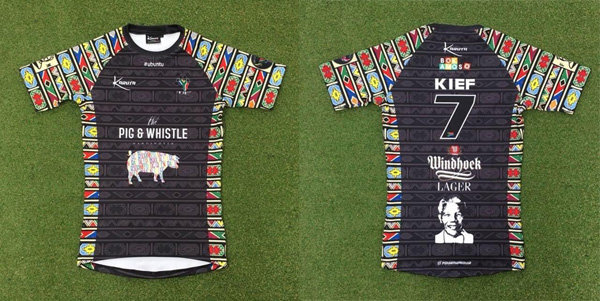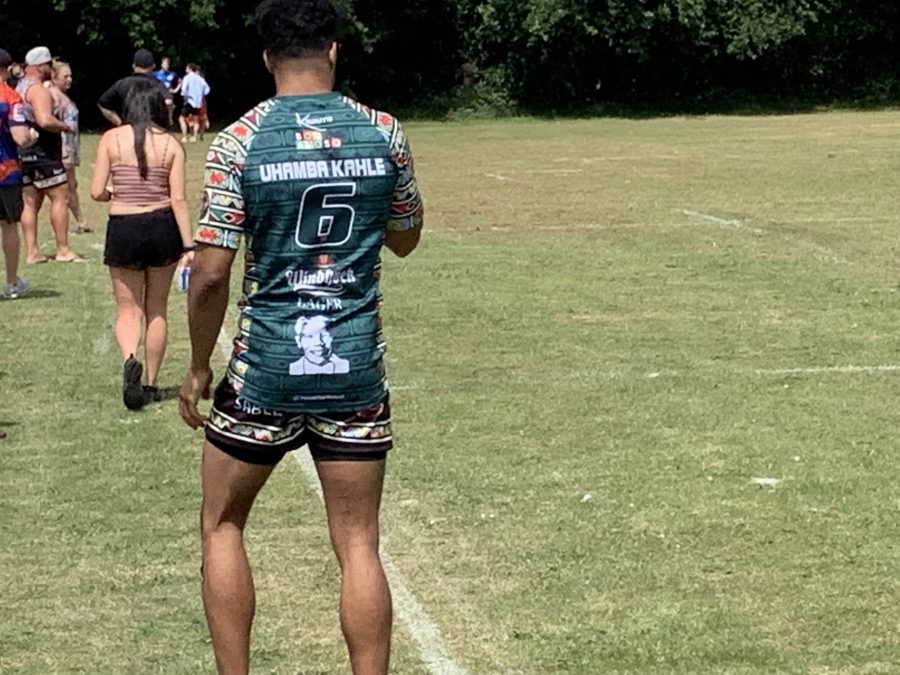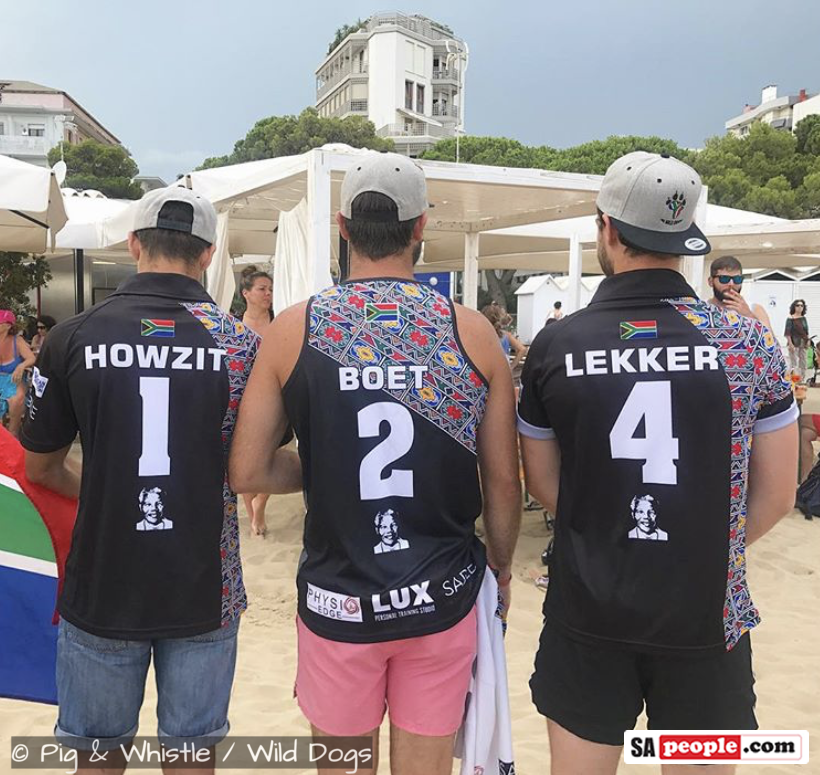 UNITED STATES
Ilza Oosthuizen: "Here's a Nelson Mandela quote, selected by the class of 2019 (at a high school in Colorado, Denver). Mooi loop! 😊"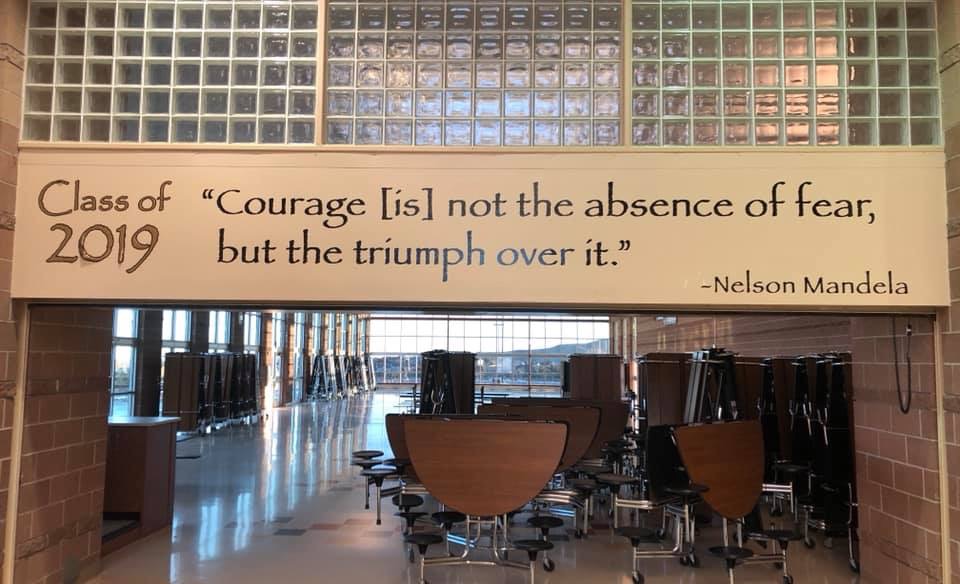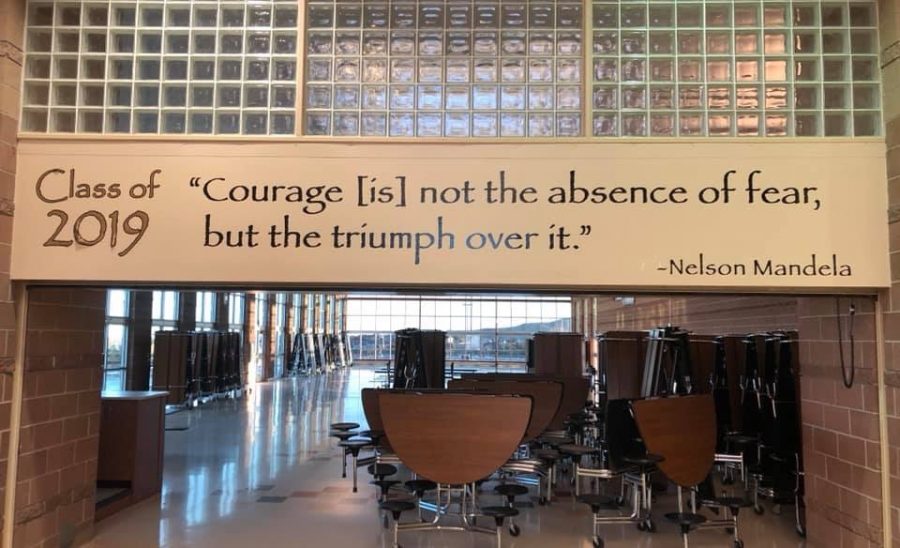 New York City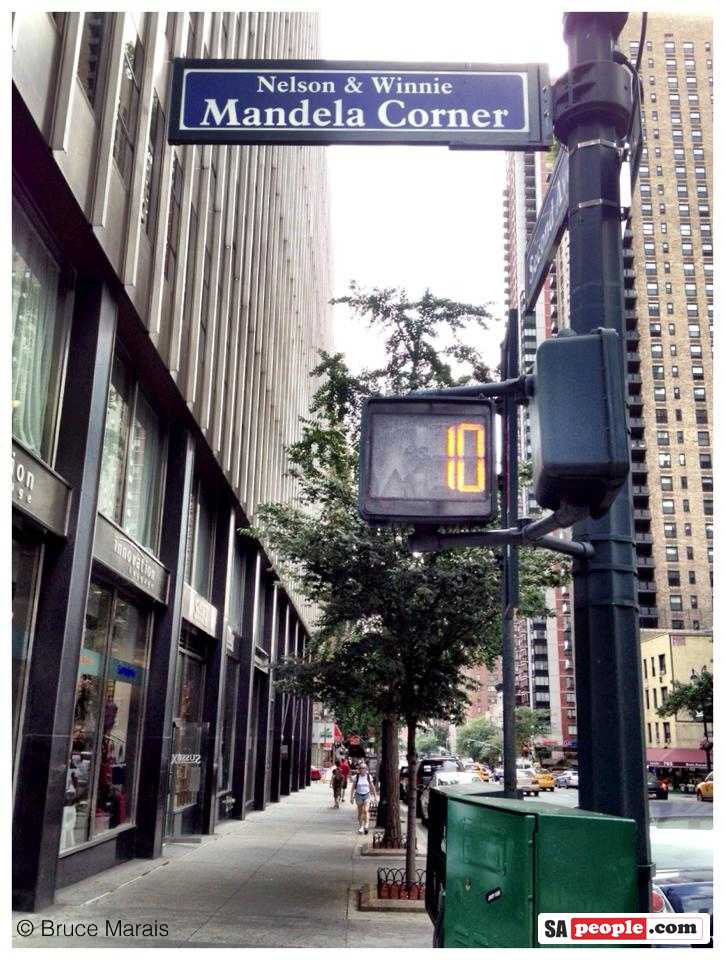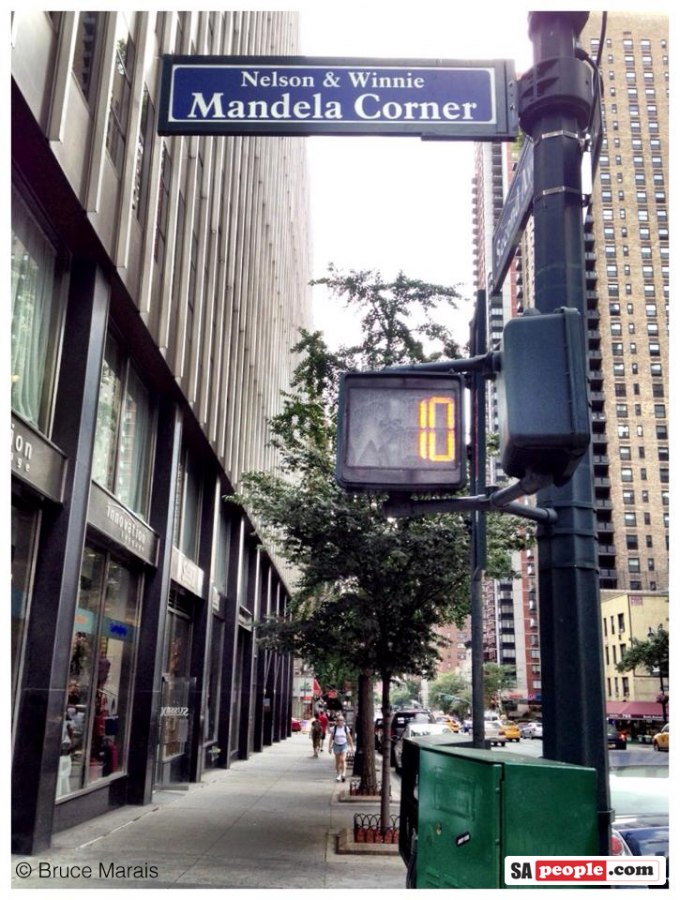 If you have a Nelson Mandela photo from anywhere in the world, please email us at: admin@sapeople.com