The former minister of tourism Derek Hanekom today confirmed that he met with the Economic Freedom Fighters, after allegations were made by EFF leader Julius Malema that Hanekom was one of two ANC leaders who in 2017 provided inside information in a bid to unseat former president Jacob Zuma.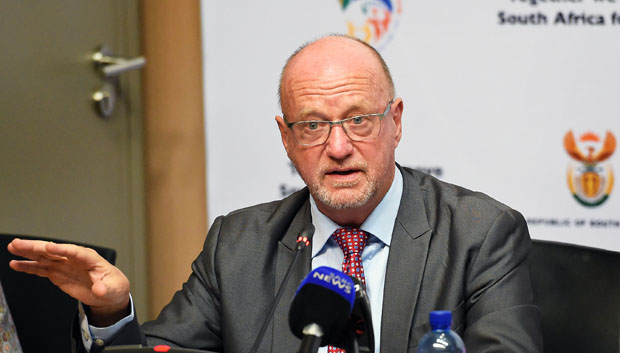 Hanekom, a staunch supporter of Cyril Ramaphosa, was responding to a statement by Malema yesterday that he and the SA Communist Party's Solly Mapaila had fed the EFF information about which ANC members would vote against Jacob Zuma in a motion of no confidence and threatened to start a breakaway party if Nkosazana Dlamini Zuma won the ANC presidency in 2017.
Hanekom told the SABC that he had met with the EFF but had not provided a list of names or talked of a breakaway party.
"I had coffee with Godrich Gardee (EFF's secretary general) twice at the Eastgate Mugg and Bean. Maybe even three times. I did not give him a list of ANC names nor did I say that Pravin (Gordhan) and I were discussing the formation of a new party," according to a report of his statement to the SABC.
While the admission has ruffled many features, Neeshan Balton, executive director of the Ahmed Kathrada Foundation, said in a tweet, "I'm not sure what's the big fuss about Hanekom meeting the EFF at a time when many were calling on parties to overcome their differences and to put the country first by supporting the motion of no confidence in former prez. Zuma."
In a tweet today, Hanekom said, "Let's not get distracted. The full story of state capture must come out and corruption must be rooted out."