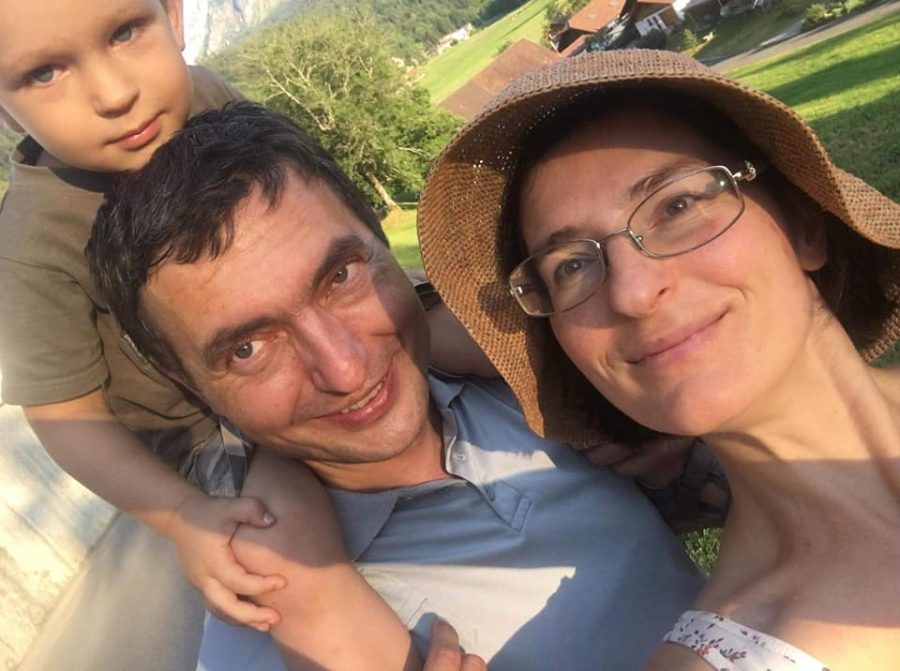 Ivanova's devastated wife, Tina, said in a post on social media that she never imagined this ever happening to her. She said her husband went for a walk in the morning and was not far from the parking lot (close to East Fort along Chapmans Peak Drive) when three men attacked him. The men stabbed Ivanova and stole his backpack.
Tina said one suspect (a 25-year-old who was found in possession of his belongings) will appear in court today (on charges of murder and robbery), and she said that police have the names of the other two suspects. The South African Police Service (SAPS) is searching for them, she said.
She asked for prayers for her husband. "He was a very good dad and the most wonderful husband ever! 😢😢😢," said Tina.
A message was also shared on a Hout Bay residents' group (Hout Bay Complete) from Tina's twin sister Dina, at her request.
Dina thanked the Hout Bay community for helping to find the criminals; and for their prayers and commemorating his memory.
She said: "Ivan was a wonderful person with a very good and kind heart. He was a loving husband to my twin sister Tina and a great father of three children (Glen, 20; Taisiar, 11; and Makar, 2)."
She said he had three university degrees and was a hard-working professional, one of the few in the world who specialised in his area of agricultural inspection. He began his working life as a sailor, and after finishing Marine Academy, he studied Economics and Law in the UK.
He spoke four languages fluently and was learning more. She said he loved military history and reading books.
"We don't know how to survive this tragic loss," said Dina. "Ivan was only 44. His wife is now a widow, his 3 children lost their father. His elderly mother is struggling to grasp the terrible news."
She too asked for the community to pray for Ivan (a Russian Orthodox Christian) and for his family.
Criminals relocated because of extra policing and army deployment
Following the incident, Western Cape Community Safety Minister, Albert Fritz, has called for greater integration between the police, SANParks and the SANDF on intelligence gathering and sharing information to fight crime more effectively, according to a local SABC report.
Fritz said the fatal attack was the result of criminals relocating because of increased policing and the deployment of the army to the areas where they usually operate.
He said: "I condemn in the strongest terms the murder of the Ukrainian tourist yesterday in Chapmans Peak, wish his family the deepest condolences during this difficult time and call on the police to urgently apprehend each criminal involved in the attack."
"We cannot allow crime to threaten the well-being of citizens, tourism and the economy. Cape Town remains open for business and tourism."