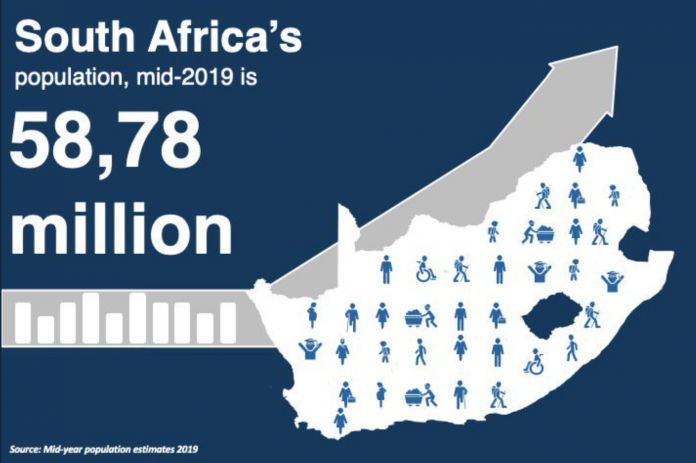 The population of South Africa rose by 900,000 in the past year, and now stands at 58.8 million, according to figures released today by the Statistician General Risenga Maluleke.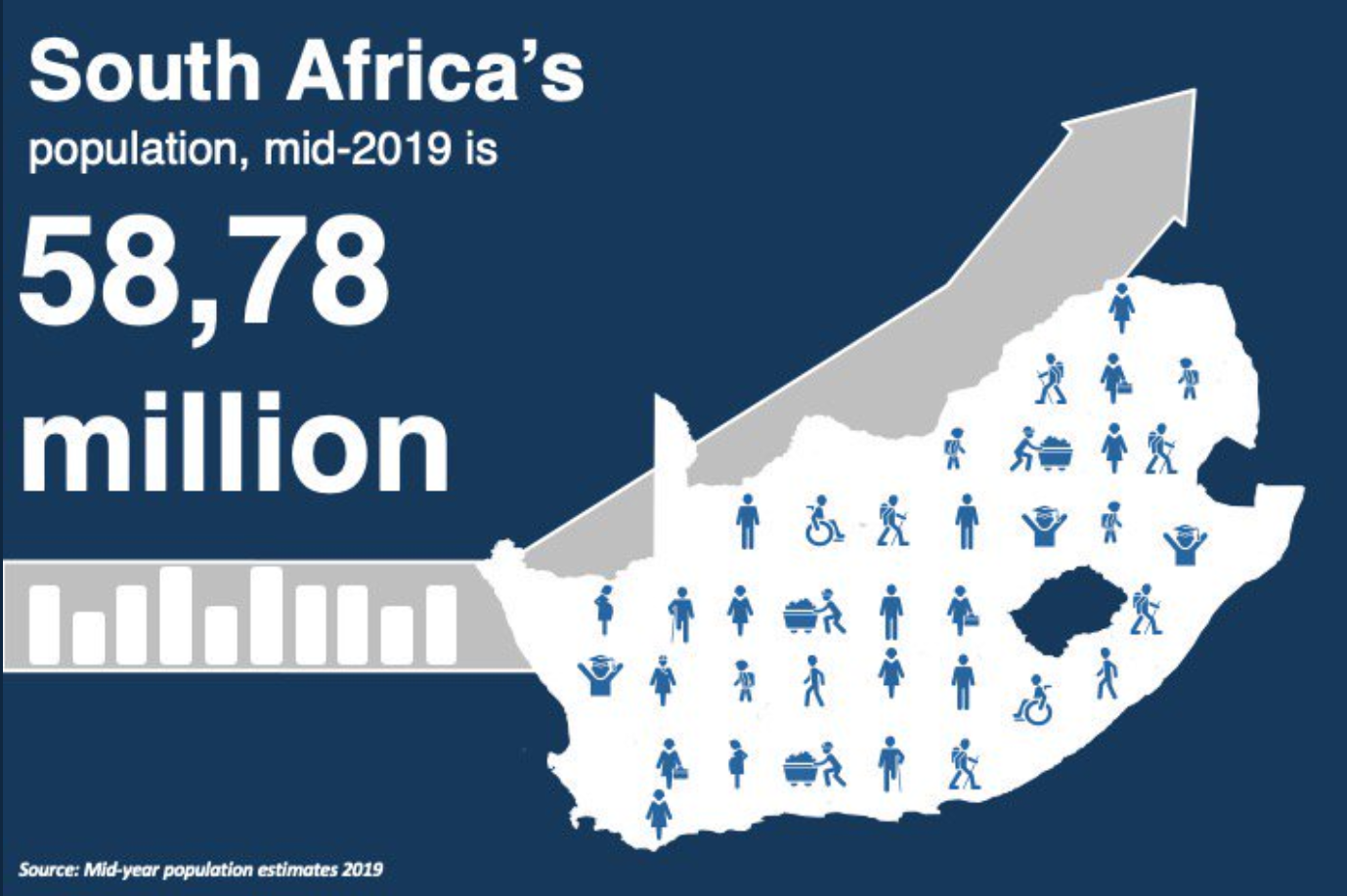 He said the main driver of population growth was births, but immigration also contributed. Of the total, 51 percent were female and 49 percent male.
About 28.8 percent of the population is aged younger than 15 and approximately 5.3 million are older than 60, the figures showed.
More than half the population, the report said, live in Gauteng (15 million), Western Cape (6.8 million) and KwaZulu-Natal (11 million).
According to the report, life expectancy at birth for 2019 was 61.5 for males and 67.7 for females. Infant mortality rate for the year is at 22.1 per 1 000 live births.
The black African population stood at about 81 percent of the total South African population, about 47 million, followed by 5.2m coloureds, 4.6m whites and 1.5m Indians/Asians.
The Statistician General said the total number of people living with HIV is estimated at 7.97 million. He said improved access and uptake of ARVs in South Africa has enabled HIV positive people to lead healthier, longer lives.