SAPeople is so excited to report that M-Net, kykNET and ShowMax are showcasing the groundbreaking, multiple award-winning STROOP in September! This announcement comes soon after the extraordinary documentary nabbed double nominations at the 'Oscars' of nature filmmaking!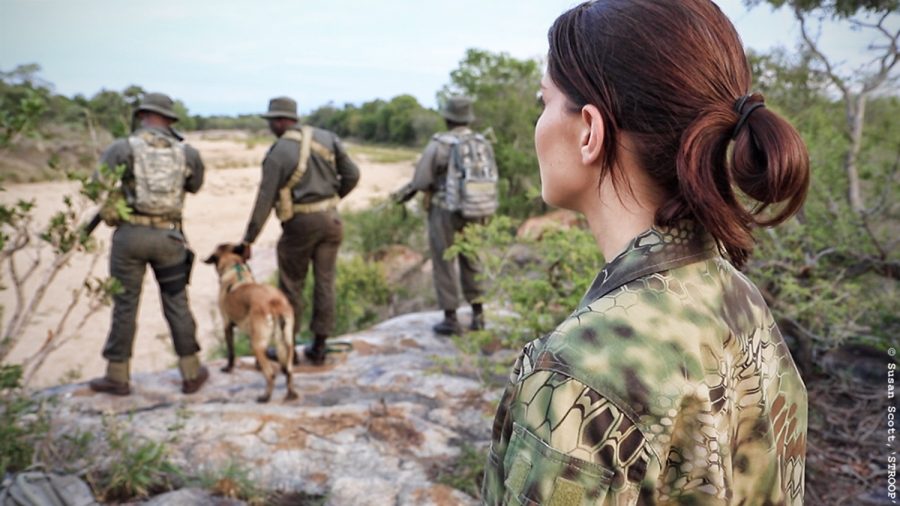 South Africa's hard-hitting documentary film, STROOP – journey into the rhino horn war has been taking the world by storm.
Last night (Tuesday, 6 August) it added another prestigious accolade to its long list of international kudos when it was nominated for two awards at the Jackson Wild Media Awards, an event considered to be the 'Oscars® of nature filmmaking' around the globe. The announcement was made in Jackson, Wyoming in the USA.
The film is particularly meaningful to SAPeople members who took part in an initial crowdfunding campaign at the 11th hour to ensure the documentary did get made!
To date, STROOP has won 23 awards at 30 International Film Festivals and has received wide recognition for its achievements in carrying the rhino crisis to a global audience. The two Jackson Wild Media nominations are exceptional however, as it signifies the acceptance of industry peers of the worldwide impact this South African film has had.
Jackson Wild's 250 judges reviewed 5,000-hours worth of footage from a record-breaking 1,000 entries to nominate STROOP in two out of 30 categories: Best Host/Presenter Led Film category and Best Impact Film – Long Form.
Susan Scott, director of STROOP says the Impact Film category is a biggie, as no South African film has been nominated for this before, but an even bigger achievement is Bonné de Bod's recognition for her presenting work in the film.
"The BBC's David Attenborough usually wins the presenter category and the other nominees in this normally male-dominated category are Animal Planet and National Geographic presenters, but alongside them is the rare sight of female nominees in 2019: Dame Judi Dench and our very own Bonné de Bod holding the South African flag high!
"Not only is Bonné part of making history here, but that she stands alongside such incredible talent is testimony to her four-year investigative odyssey in uncovering what is happening to our rhinos and showing it to the world."
And how does Bonné de Bod feel about the incredible honour coming her way?
"Seeing what I've seen in this species war on the ground, the huge emotion from the men and women fighting with integrity and courage to protect rhinos for us… it's very hard to convey that adequately on screen and I've tried to get that across as best I could. So to be recognised for that effort is just humbling. All I want is for people to see what is happening so that no-one can say, 'they didn't know,'" she says.
The crowdfunded, independent film is among only a handful of multiple finalist nominees at Jackson Wild and will compete against multi-million dollar budget feature documentaries and landmark series from the world's biggest broadcasters. The winners will be announced at the Grand Teton Awards Gala Celebration in Jackson, Wyoming on Thursday, 26 September 2019.
While everyone will be holding thumbs for Bonné and STROOP, South African viewers will have the opportunity of seeing this breakout film themselves, as MultiChoice will be screening the documentary across various channels in September.
STROOP will premiere on M-Net 101 on Sunday, 22 September (World Rhino Day) after the Sunday night movie. It will also be on M-Net Movies Premiere (channel 104 on DStv) the next evening, Monday, 23 September at 20:00 and will be available to stream on ShowMax from Monday 23 September as well (so South Africans living abroad can watch too).
Thereafter, kykNET will screen the Afrikaans version of STROOP, also narrated by Bonné de Bod, on Saturday 28 September at 20:00 and on kykNET & kie on Sunday 29, September at 20:00.
Director of M-Net Channels, Jan Du Plessis says, "It's an honour to bring STROOP home to South Africa. Even though it's a global phenomenon, it's a film about what is really going on here in South Africa and you simply have to watch it. It deserves prime spots on our schedules."
SAPeople is so thrilled for STROOP, and encourage anyone who can to please watch this documentary in September to understand the story behind rhino poaching… and to help ensure our wildlife thrives!!!! Please tell your friends at home and abroad too.