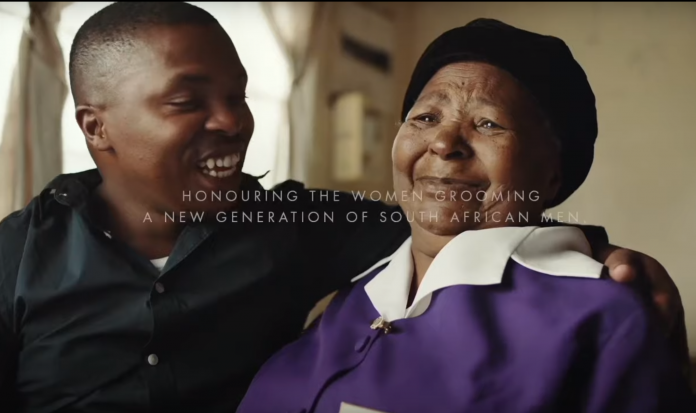 VRYBURG – In a wide-ranging speech focusing on numerous women who had achieved greatness in South Africa, but also highlighting the challenges facing women such as owning land and gender-based violence, President Cyril Ramaphosa took time on National Women's Day to single out a video tribute made by the Gillette company about a grandmother who had raised her grandchildren because their parents were absent.
Gogo Nozizwe raised her grandson, Akhona, and his siblings in Nyanga, Cape Town. "This film honours her and all the women raising the next generation of South African men," Gillette said in a statement. At the same time, a mentorship campaign called #TheBestManCanBe was launched. The video has been viewed almost 200,000 times on Youtube in the last three days.
"One of our country's greatest tragedies is that far too many children grow up without their fathers," said Ramaphosa.
"I have seen the beautiful Women's Day tribute to Gogo Nozizwe that is trending on social media; and it moved me greatly. is the story of millions of our hardworking mothers and grandmothers who raise children alone and in great hardship.
"As men, let us step up and become better fathers to our children, and play an active role in their lives. Let us support great initiatives like #TheBestManCanBe, a male mentorship programme being run by the creators of the Gogo Nozizwe commercial."
Ramaphosa said gender-based violence was "a crisis across our land." Despite numerous attempts by government to rein it in, it has continued and even got worse.
"Since government and civil society adopted a Declaration against Gender-Based Violence and Femicide last year, we have made a number of advances. A GBV steering committee will soon begin provincial consultations on the National Strategic Plan to end gender-based violence.
"The Department of Justice is in the process of amending the National Policy Framework on the Management of Sexual Offences.
"We are reviewing the Domestic Violence Act to strengthen its provisions around domestic homicide and the enforcement of protection orders. The proposed amendments will also include previously marginalised victims such as members of the LGBTQI+ community.
"As all South Africans, let us condemn violence against the LGBTQI+ community, including the abominable crime of so-called 'corrective' rape."