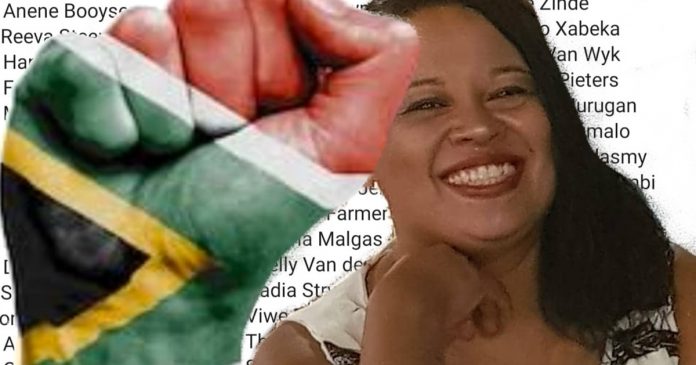 Following the murder last week of Cape Town horse rider Meghan Cremer, and coinciding with National Women's Day in South Africa yesterday, women across the nation have come together like never before on social media… pleading with President Cyril Ramaphosa and demanding the SA government PLEASE make their country safe for women, girls, boys and men to live in.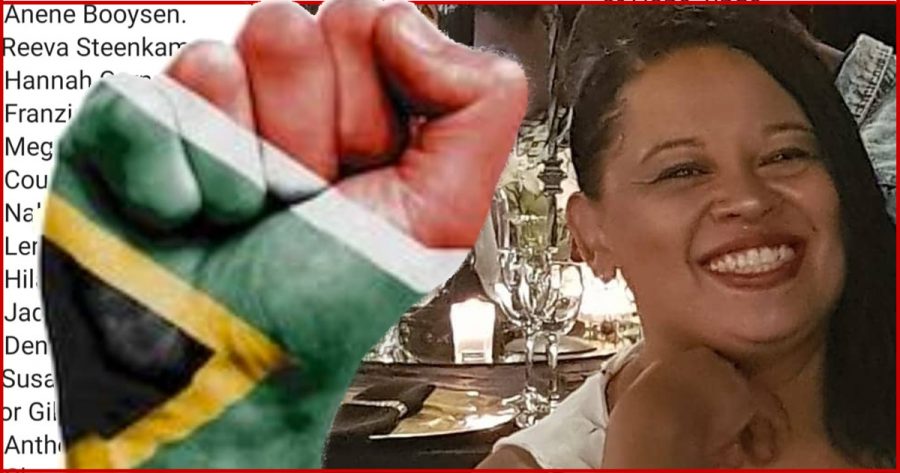 Many posts have gone viral, but there is one with a heartbreaking list – in a closed group called 'SA Women Fight Back' – that could be the catalyst for change that South African citizens so desperately need and deserve.
The group itself has chosen to remain 'closed' in order to have a "safe space"… because that's how South African women are feeling right now, but this particular post needs nationwide (if not worldwide) attention.
The writer of the post, Cindy September, spoke to SAPeople.
Her post begins:
Let's do it for Anene Booysen.
Lets do it for Reeva Steenkamp
Let's do it for Hannah Cornelius
Let's do it for Franziska Blochlinger
Let's do it for Meghan Cremer
Let's do it for Courtney Pietersen
Let's do it for Naledi Lethoba
Let's do it for Lerato Moloi
Let's do it for Hilary van Rooyen
Let's do it for Jade Inggs (Panayiotou)
It goes on to list many women brutally murdered in South Africa. Some are familiar names that made headlines. Others are cousins, daughters, grandmothers, best friends whose names have been added by a growing number of grieving South African women joining the group. Grieving for their lost loved ones, and grieving for their sense of freedom and security in a country that has not yet done enough to make them feel safe.
At the bottom of the long list (109 at last count this morning), Cindy writes:
Let's do it for all of them whose name we've maybe read in passing or maybe don't even know. The unnamed ones who died and have been hurt and didn't make it to the news..

Let's do it for the children whose rapists are protected by the people who are supposed to protect them. Let's do it for the young school boys from Ceres who were raped by older boys in the school's library. Let's do it for little babies like Orderick Lucas. Let's do it for teenagers like Amani Pula. Let's do it for little Marius and Robin Nel. Let's do this for the little girl whose innocence was stolen at the Dros Restaurant.

Let's do it for the unnamed women who are murdered by their husbands and boyfriends, the very people who promised to love and honour them. Let's do it for the many many citizens who lose their lives in farm attacks.

Let's do it for the good men who have been beaten and killed innocently. Men like Peter Dodds, Tony and Amaru Vienna

Let's do it for our mothers, sisters, daughters, cousins, nieces, children..

Give me names and I'll add it to the list of women and children we need to do this for.

They will NEVER be forgotten. Their screams will be heard through our voices.

???
?️?️?️
Cindy told SAPeople she was prompted to post the list because so often tragic stories are told in isolation and names are forgotten.
"Putting all the names together assists in getting people to face realities.
"It's a bleak list but a powerful one, silent with the names of those sisters and daughters, wives and kids who were brutally murdered."
Cindy – a civil servant, sister, daughter and aunt – wrote eight names on the list when she posted it at around 20h00 on Friday evening. By midnight the list had grown to 83 names.
Cindy is passionate about female rights, and implores all women to look beyond race and see gender instead, to unite rather than complain that one race gets more attention than another.
"We are all women," says Cindy. "We all have breasts, we all get our periods, we all have had men break our hearts, we all love make up etc. We are all the same, even when we are different. And for THAT purpose, must we unite and speak up and say enough is enough!"
She also calls for communities to have more empathy. "People have become so used to violence against women and children that it only gets a reaction when it's in the mainstream media (whereas) if Die Son picks up a story the attention remains within that specific target of readers and it's not seen as being as tragic as if it had been reported in the main media outlets.
"So communities should start having empathy and sympathy and realise that this can happen to them as well, and the media should treat all stories the same so that there isn't this perception that white people's stories are seen as more important."
The first name on Cindy's list is that of Anene Booysen (the 17-year-old teen who was gang-raped and disemboweled in Bredasdorp in the Western Cape in 2013. She was found, still alive, the following morning… but died later in hospital.)
Cindy says: "When Anene Booysen was murdered, I started a petition and only got five signatures. So this initiative is very important to me. I've never been raped or hurt but I have been a victim of robberies and put in situations where I was so scared, so I want to do my little bit to help fix it.
"I have a sister, three nieces and and my mom is 75 years old. I fear for their safety every day… so this is close to my heart."
At the time of publishing this article, the group already has over 14,000 members.
While South Africans welcome the efforts being made to make South Africa safer for tourists (the country needs their dollars and the jobs tourism generates), the people at home would like to feel safe too and DESERVE TO FEEL SAFE TOO – to walk and drive down the road, to take a stroll at sunset on the beach, hike in SA's beautiful wilderness and be able to go to sleep at night in their own homes without fear.
This group and Cindy's post have the potential to stand together, united, to fight for a safer South Africa for all… to be heard by President Ramaphosa and the SA Government.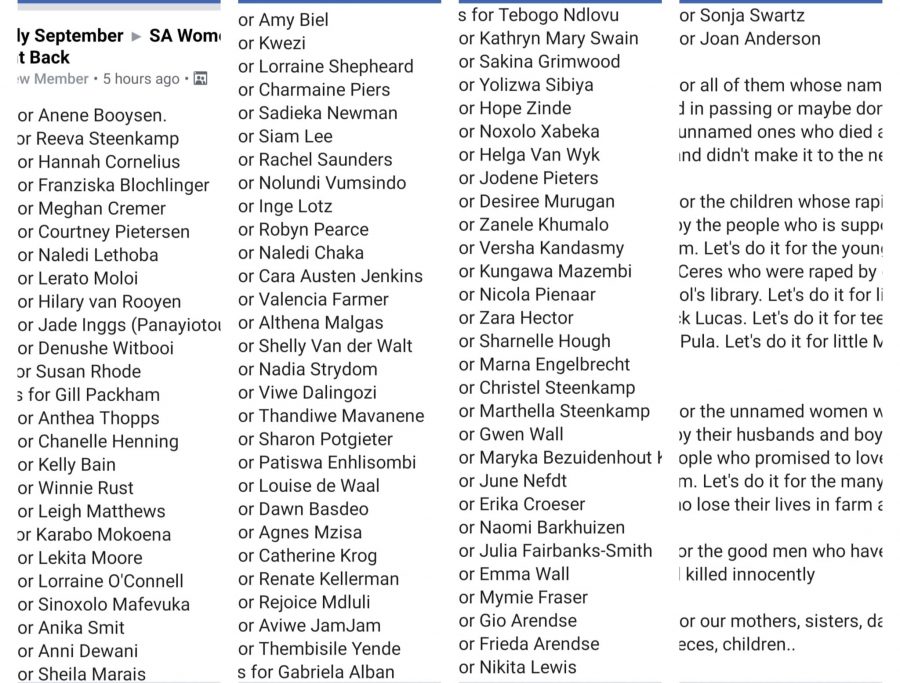 MORE
To add a name to the list join the group here and then go to Cindy September's post here.