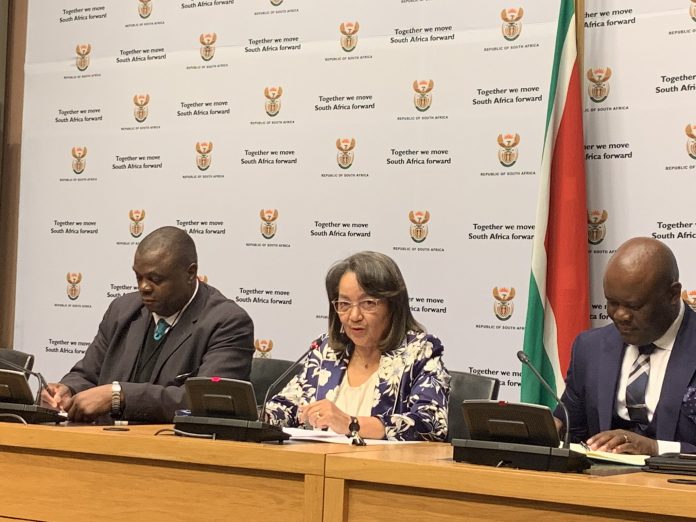 One month after setting her sights on corruption within her department, new Public Works and Infrastructure MInister Patricia de Lille has said investigators have uncovered years of public officials creating shell companies to exploit government contracts, over-quoting, and delivering poor service. This, she said on Tuesday, had become the norm.
As a result, she said, the infrastructure had been left crumbling and dilapidated. At the same time, De Lille said that she was going to court to set aside several appointments in her department after a report showed that 688 officials were irregularly chosen.
After taking her cabinet position in May, De Lille conducted an inquest into the condition of the DPWI.
A total of 3,570 officials had recently been found to have companies doing business with the department, she said.
"This is conflict of interest they have not declared, they have not sought permission from the department. That is at the heart of the corruption – where people working in the department, instead of doing their jobs, which is in their job description, they are here to look for business opportunities through corrupt means.
"We are aware of the 3 570 employees and the SIU has started acting already," said De Lille.
"As we delve down, the major problem here is corruption. We have the budget but you cannot maintain or repair the courts if half your budget gets stolen. And we have been doing work on that," she said. "Unfortunately, we have a bad name but that is what I am trying to change," she said.
The investigations so far have found also that over 300 DPWI officials had companies that were undeclared. Once hearing a project was coming up, they had set up shell companies to get the work, and then charged "highly inflated prices." A school that was supposed to cost R20 million landed up costing R100 million..
"This disgraceful practice is coming to an end," she said.