Last month Mossel Bay resident Andre Pieterse felt compelled to act when he saw a Facebook appeal written by a mom, Elonia Campher, from nearby George in the Western Cape. She was desperately seeking help for her two-year-old son, Alestiano who was born with incurable COPD (Chronic Obstructive Pulmonary Disease).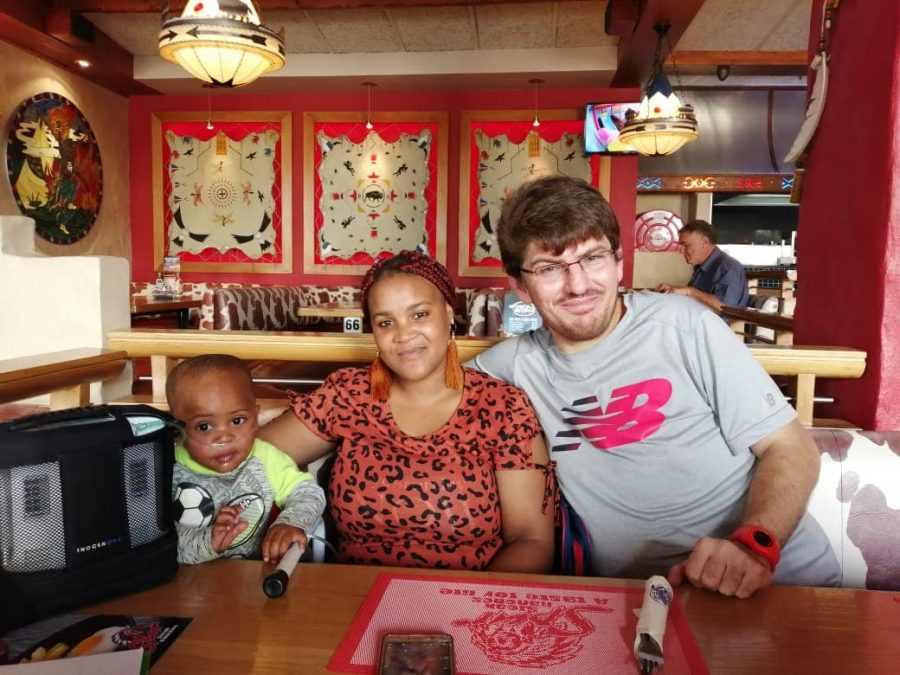 As a result of the disease his airways are blocked making it difficult to breathe. Alestiano spent the first six months of his life in hospitals, and has been confined to living at home and not venturing out ever since, so that he can be near his oxygen tank.
Andre himself suffers with not one, but two respiratory conditions; asthma and stage 2 bronchiectasis – a condition in which the lungs' airways become damaged, making it hard to clear mucus… so Elonia's cause touched him, and he was motivated to try and raise money for a portable oxygen machine for Alestiano.
He tried crowd-funding, along with the Eden Lions Club, to raise the R20,000 needed for a bottom-of-the-range machine… but between them they only managed to raise R2,300.
Andre who believes one should make the most of a bad situation, was not stumped and decided to contact his previous supervisor, Sonja Nel, who now works at Ecomed Medical in Joburg.
After sending her a motivational email, the company agreed to give a portable oxygen machine valued at R 40,000 to Elonia Campher for little Alestiano!
And not only that, but the company also gave a nebulizer machine to another child in the area who suffers with respiratory problems.
Andre went even further and approached the local Pick n Pay who donated a R1,000 shopping voucher; and the Timber Wolf Spur in George which treated Alestiano and his Mom to a meal! This was a very special day out – his first since the age of 6 months!
Andre told SAPeople that not only will the new machine mean that Alestiano can get out, but it will provide a much needed improvement on the quality of air flow into his lungs as his current (government-issue) machine was so old and not working properly.
"Before this Alestiano could only go as far as his gate, and I am so happy that I can make a difference in his life. I also just found out that Ecomed are going to sponsor nebulizers for another two more children in Riversdale", he said. "Being on my knees in prayer and having faith has made it happen" he believes.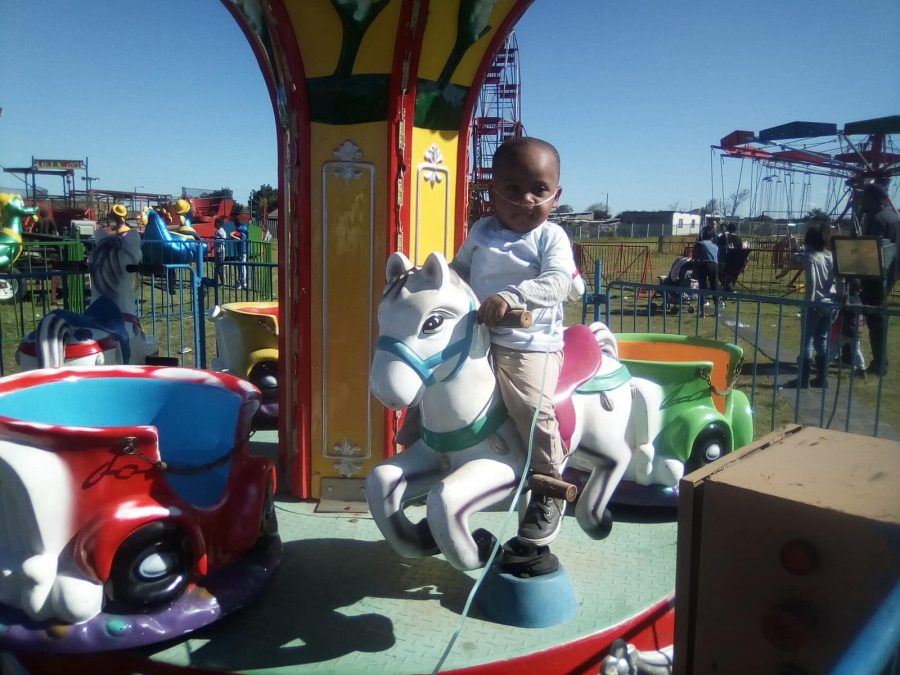 Mom, Elonia is delighted and told SAPeople that Alestiano "is doing great – still very active" and that on Saturday she took him to the Mardis Gras at Parkdene where he enjoyed the rides.
"The machine is really going to help me a lot, especially when going to the hospital for his check-up because I have had to wait for an ambulance for 3 – 4 hours before it picks us up – that was really frustrating"
WATCH Sean Snyman from the Eden's Lion Club talking on local radio station Eden FM
A beautiful intervention by Andre Pieterse has helped change the life of a little boy in George. Full story on https://t.co/iVeoOiLZ4N pic.twitter.com/paBs9y5oRI

— South Africa People (@sapeople) August 14, 2019