With perfect weather forecast all along the Overberg coastline, Thursday was the perfect day to conduct the first Mammal Research Institute Whale Unit aerial southern right whale survey for 2019… writes marine conservation photographer Jean Tresfon.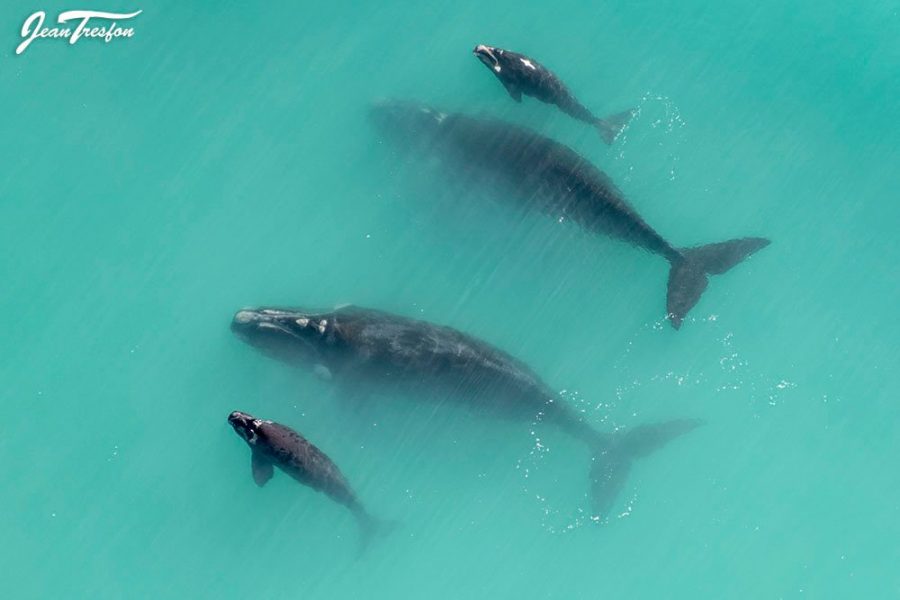 I arrived at the airfield early and was already warming up the gyrocopter on the apron before sunrise when the fog rolled in and within minutes the entire field was in the clag.
Fortunately it only took a few minutes after sunrise for the fog to burn off and by 8am I was climbing up into the rather chilly morning sky and heading for Hawston, where I landed to collect cetacean scientist and head of the Whale Unit, Dr. Els Vermeulen.
We arrived overhead the Hermanus whale sanctuary to find very few whales. Our total count for Walker Bay yielded just 10 adults and only 1 calf.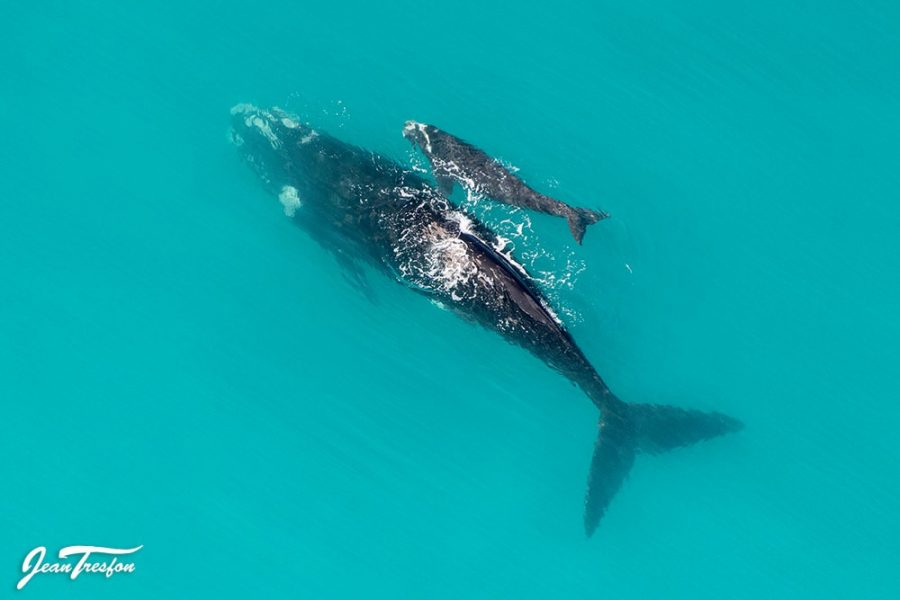 Near Danger Point Els' eagle eyes spotted a tail and we found a beautiful big brydes whale just under the surface.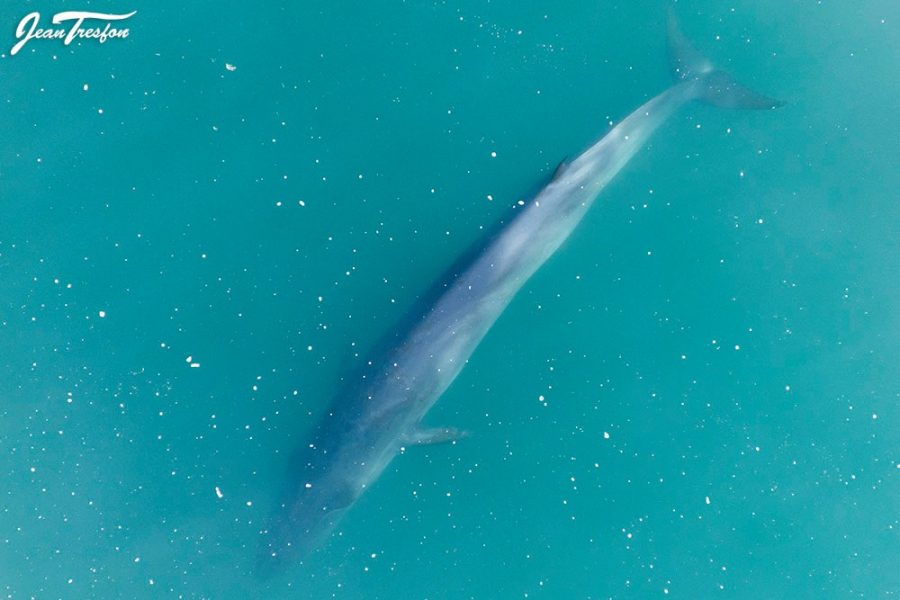 Offshore from Uilendskraalmond we spotted a few of the white shark cage diving operators in action and it was nice to see at least one white shark after this species has been all but absent in the area over the last while.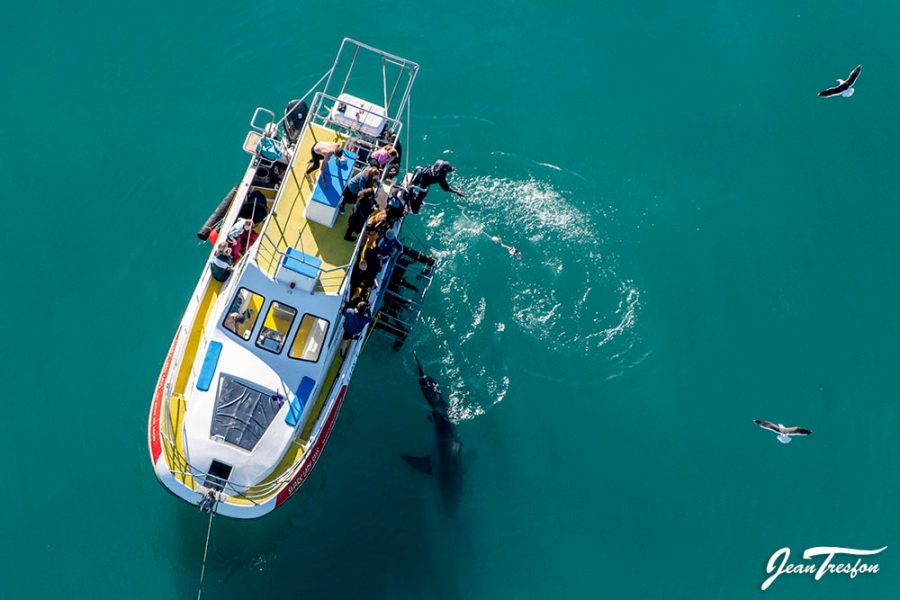 From Pearly Beach to Struisbaai we counted only a couple of southern right whales. I made a small detour over the official southernmost tip of the African continent to photograph the "map" and then rounding the point at Struisbaai we spotted another brydes whale.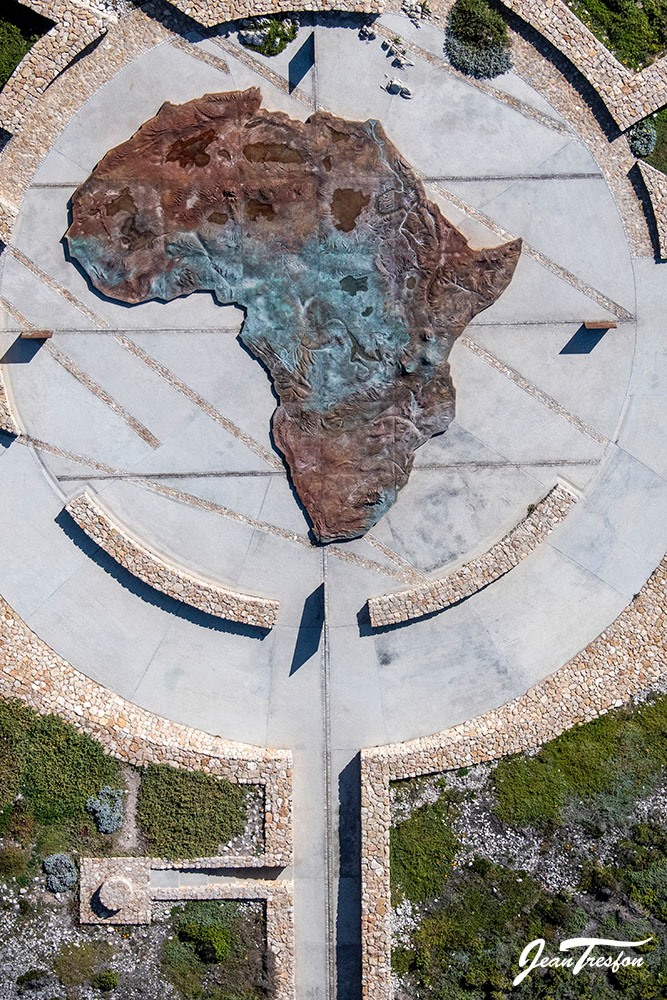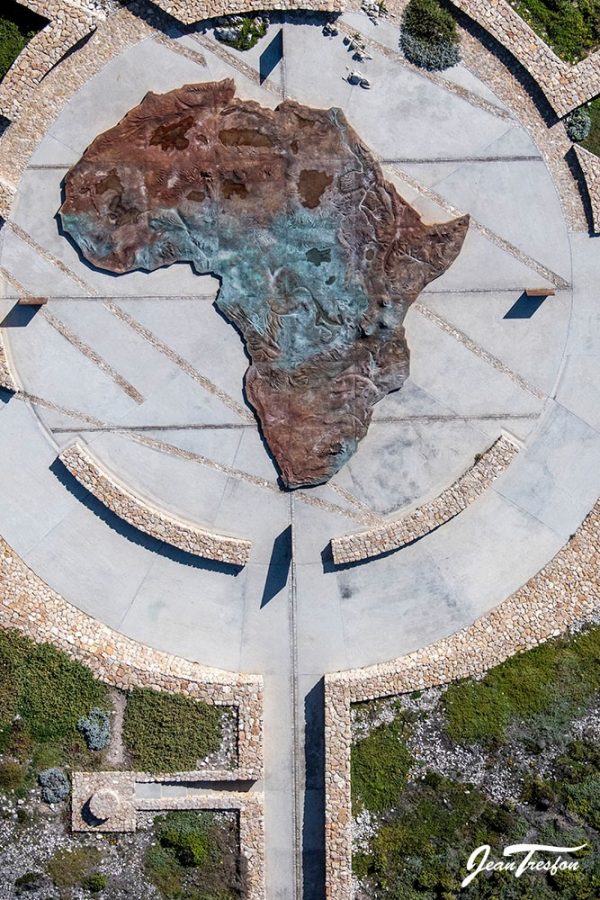 Also nice to see was a small pod of humpback dolphins just outside the Struisbaai harbour.
There were a few whales between Struis and Arniston and then we were super relieved to find the main group of mothers and calves at Koppie Alleen, in the De Hoop Marine Protected Area.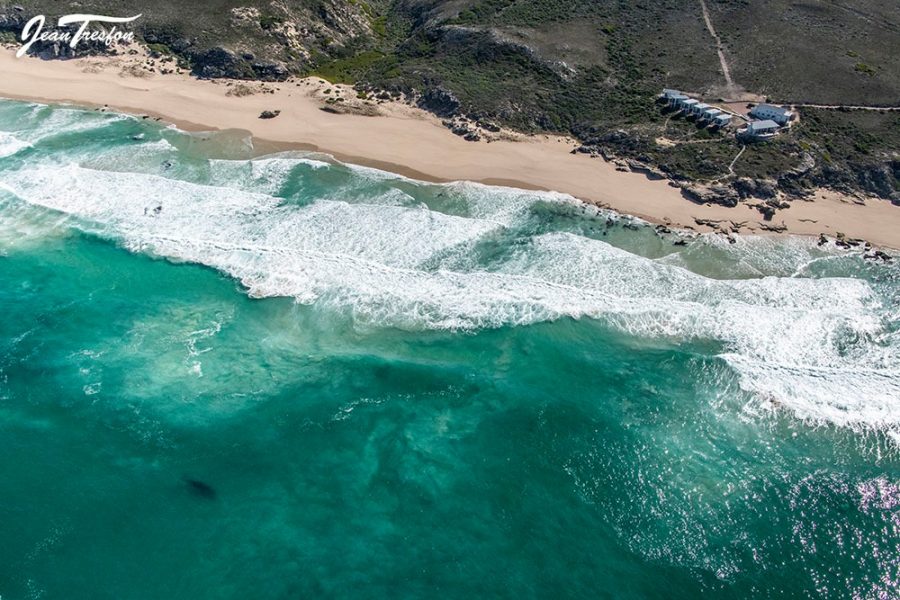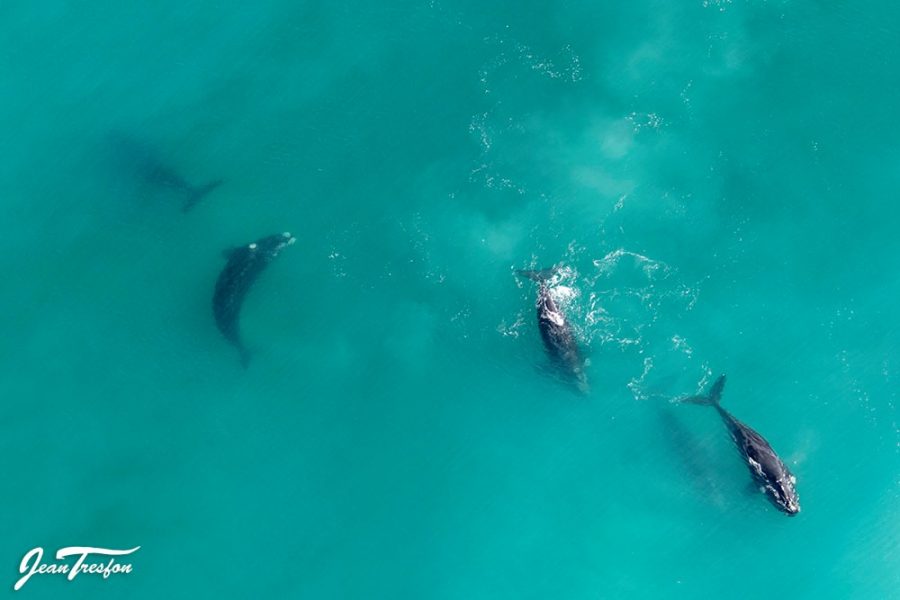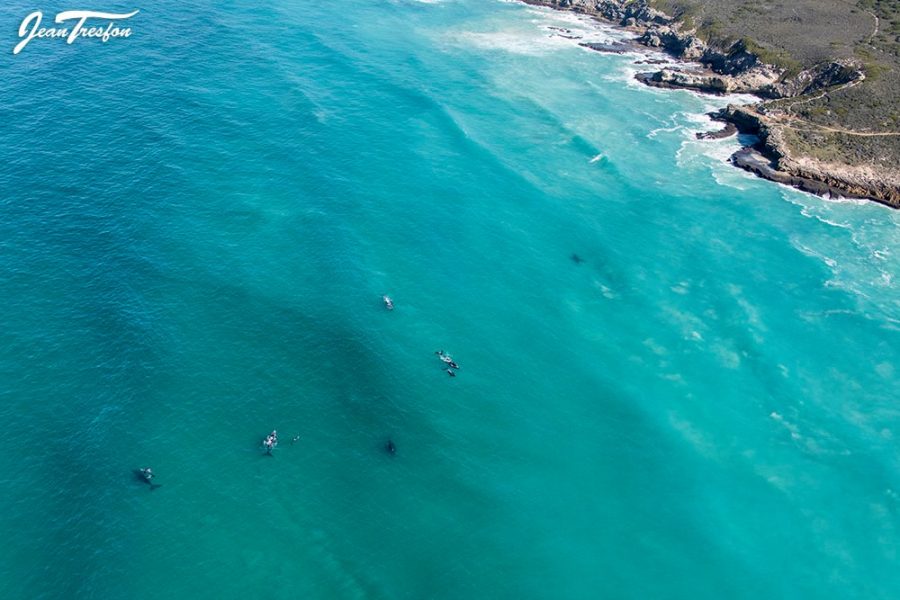 This is without question the most important nursery area for this cetacean species on the entire South African coast. We also noted a few boats fishing well inside the MPA boundary. Moving further east we rounded Cape Infanta to find a few more southern rights in St Sebastian Bay.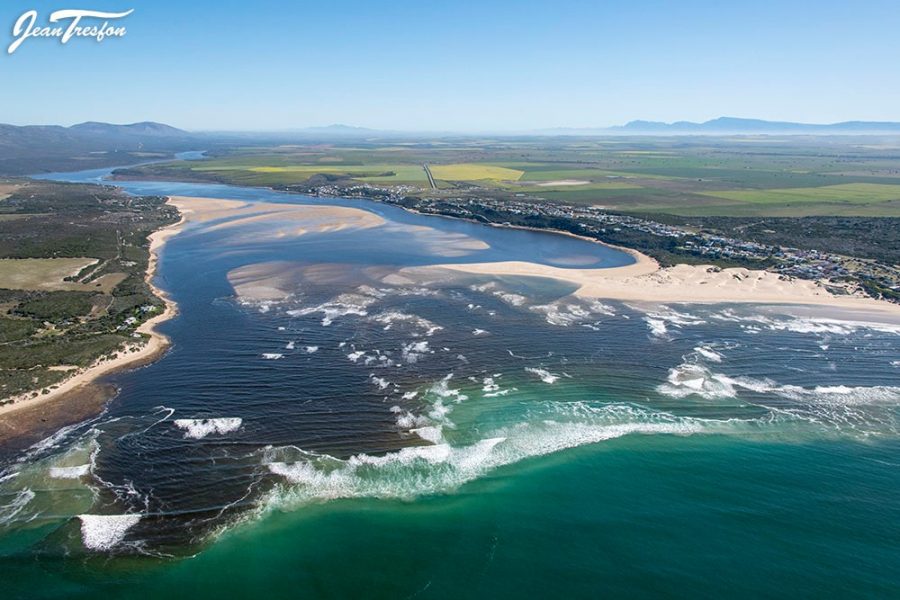 We headed up the Breede River to our landing strip for a quick refuel of plane, pilot and passenger before taking a direct line back to Hawston, where I dropped Els off before routing back over Sir Lowry's Pass, dropping down into a smoggy sky and heading home.
Our count yielded a total of 288 southern right whales, made up of 131 cow & calf pairs and 26 unaccompanied adults. This is a lower number than expected (August 2018 count was a record of 1347 whales) and according to Els, "suggests that the reproduction of these whales is still not back at normal levels likely due to non-optimal conditions in their feeding grounds".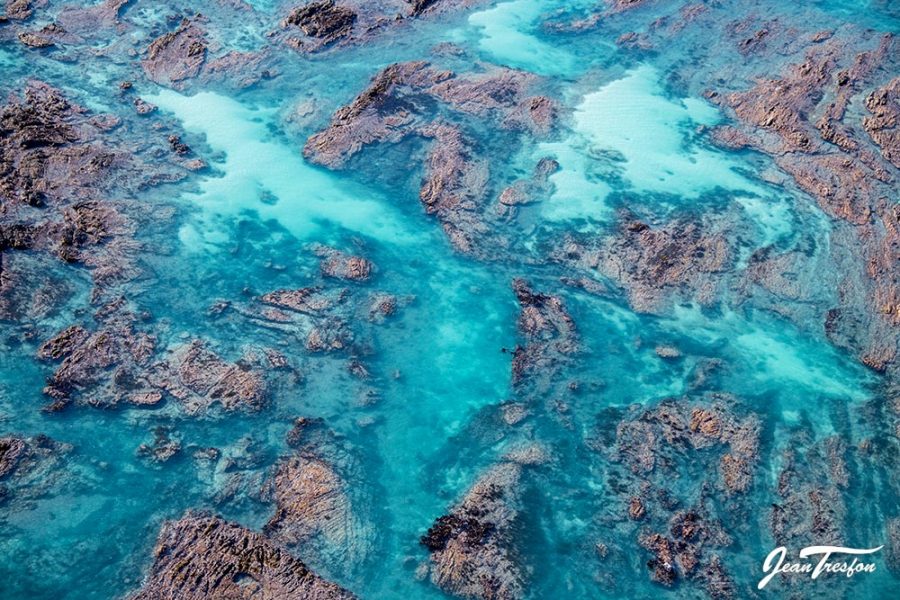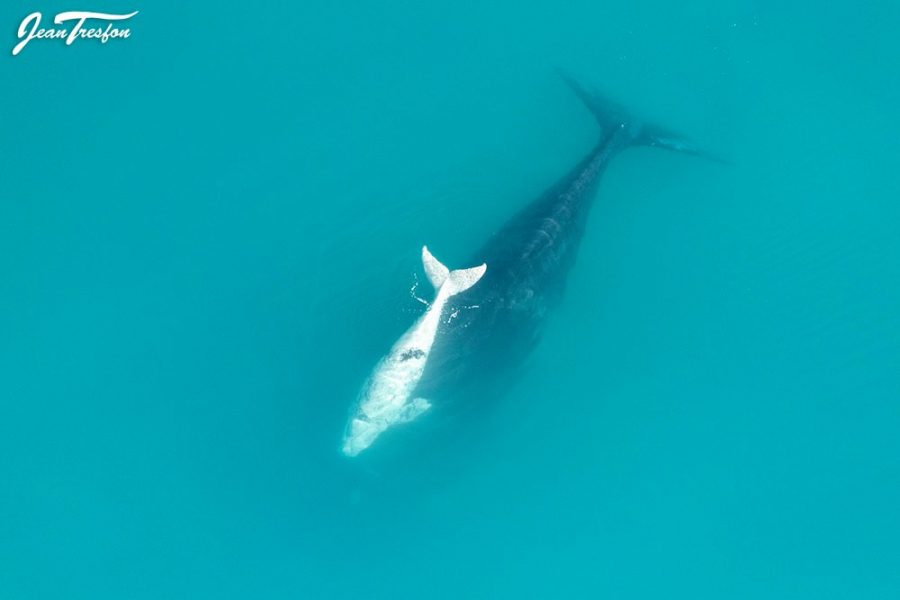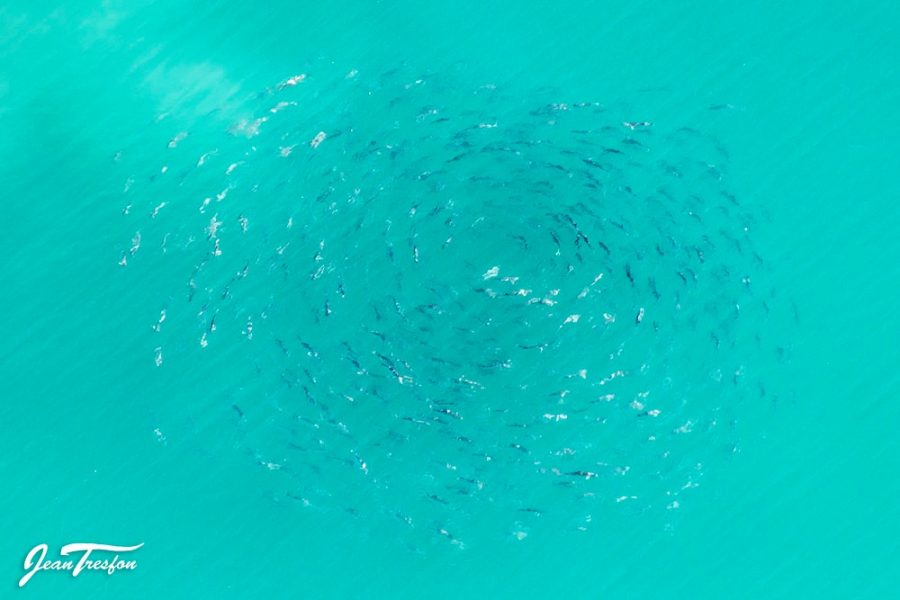 It will be interesting to see what next month's count shows us.
***
JEAN TRESFON is a South African marine conservation photographer who specialises in aerial and underwater photography. He flies several times a week specifically to keep tabs on our South African marine wildlife and regularly assists the authorities with shark and whale spotting.
To see more of Jean Tresfon's photos and updates: