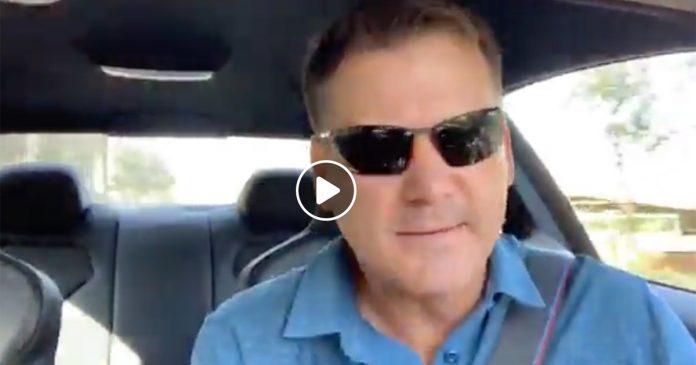 South African business coach and serial entrepreneur Andrew William Smith posted a video last Saturday posing the question which he says is on everyone's lips lately: Is it time to leave South Africa?
His 14-minute video has gained momentum during the week, attracting over 138,000 views. Yesterday Smith revealed that in the past few days "I've been called a cry baby, a traitor, a loser, a wanker… just because I said what I said … REALLY!!"
In the car video, Smith lets loose (with some colourful language here and there) with his exasperation with the government, corruption and BEEE laws that won't allow him to help black people setting up small companies to become successful.
He says it's got to the point in South Africa where the super rich, and even those who have always been so positive about SA, are now asking "is it time to leave SA" and making changes to hedge their bets. For the first time, he says, the super rich are choosing to rather rent in SA and are selling their homes… so that if they have to leave South Africa, they leave nothing behind.
Smith said his advice to anyone, even those not well off, is to "build a dual revenue stream that you can have that second nest egg elsewhere…"
Smith, who says he grew up poor and never received a hand out, says it feels like the people contributing wealth to South Africa are the people "who are being 'rogered'…" And they have had enough.
Acknowledging that in South Africa he has great weather, great income and that "we live well", Smith says there are those "eternal things that drive us crazy – crime, education level in certain sectors" and paying 45% tax to a government "that doesn't use my money to make the country better". He's had enough of the "bribery and corruption" and too many (government) people syphoning the money. And the lack of appreciation.
Smith says he plans to keep 20% of what he makes in South Africa and put the rest of it somewhere else…. "because quite frankly I'm sick and tired of a government who doesn't give a shit about me, taking my f***ing money that I work hard for and then pointing a finger in my face and telling me how ungrateful I am, that I f***ed up the whole country. I'm at the point where I'm saying I'm f***ing done. I'm tired of this whole mentality up there. It just drives me crazy. I'm just looking to offshore…"
Within two days the video had 20,000 views (and 138k within a week). Smith said: "What does this tell us about the state of the nation? Share it. Let's get the word out."
WATCH VIDEO: Andrew William Smith – Is it time to leave South Africa? (If swear words offend you, pls don't watch.)
P.S. Smith says: "ANSWER: I've been asked like 100 times why I'm driving a left hand Drive car??? It's not left hand drive… Facebook inverts the video in live video."