Tonight Carte Blanche investigates who is behind the massive oil and toxic caustic soda spill in the once beautiful Msunduzi River (known in English as the Dusi River). The Dusi, famous for hosting the biggest canoe marathon in Africa, has been so badly hit by the devastating pollution – the worst in three decades – that fish were photographed jumping out of the river, and some called it the "death of the river".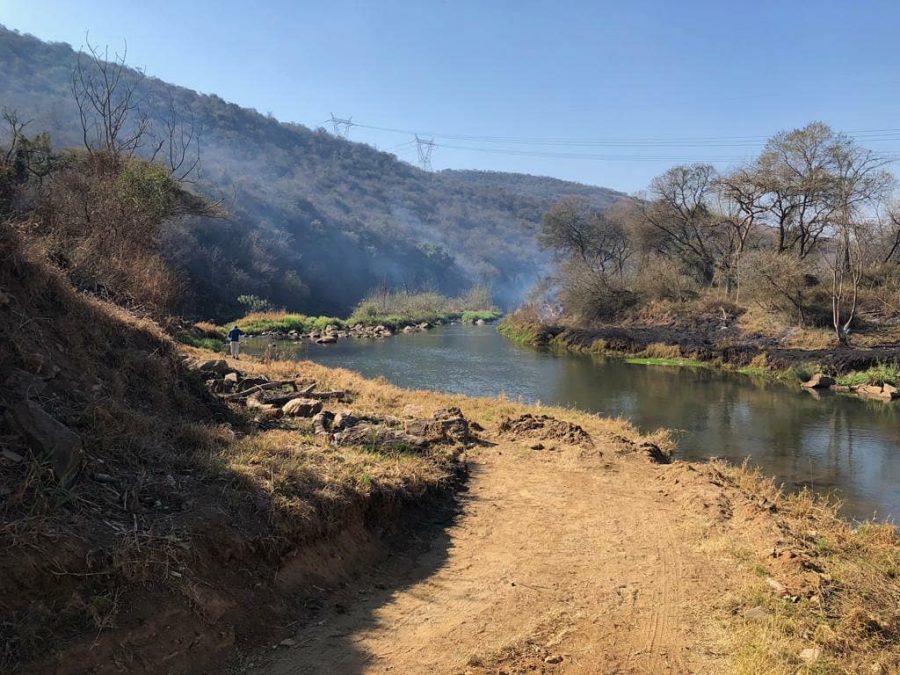 You can watch the current affairs show here at 7pm Sunday 25 August if you're in SA or stream it from Tues 27 August on Showmax International if you're overseas (available in many countries abroad*).
Derek Watts investigates what lies behind the worst toxic spill to hit the Msunduzi River in more than 30 years, and asks: how will the iconic river recover from this toxic spill?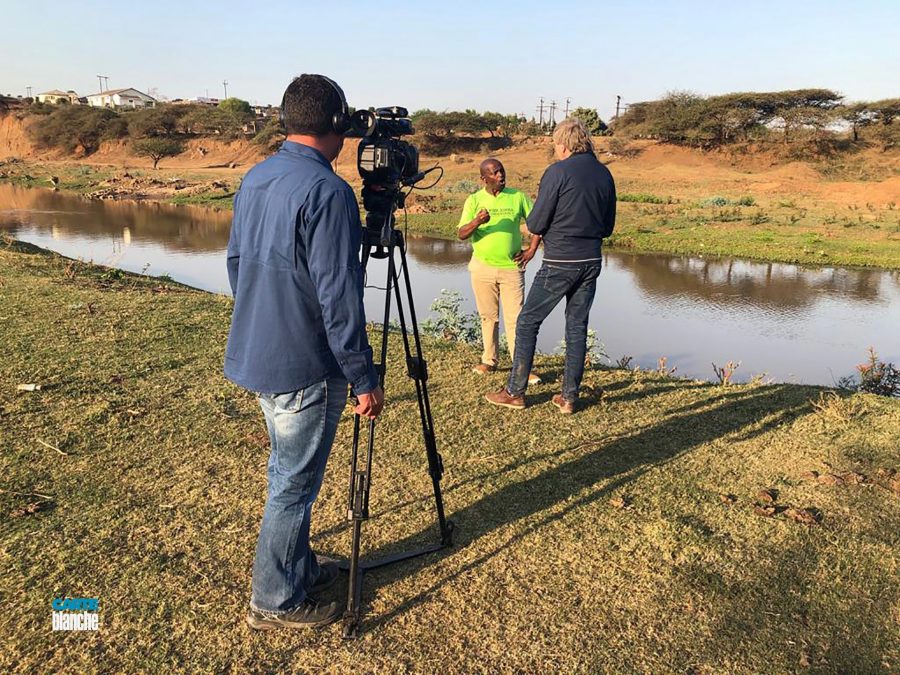 Two days after the 1.6 million litre spill began – from Pietermaritzburg's Willowton Oil factory – photos were taken several kilometres downstream which tragically showed dead fish lying on the shore… where they had landed after leaping out of the water in an attempt to escape the caustic pollution.
The ecological disaster began on Tuesday 13 Aug, just below the N3, and left a trail of destruction and death of fish in its wake. According to GroundUp the toxic mix reached Cato Ridge and the Umgeni River which flows into Inanda Dam.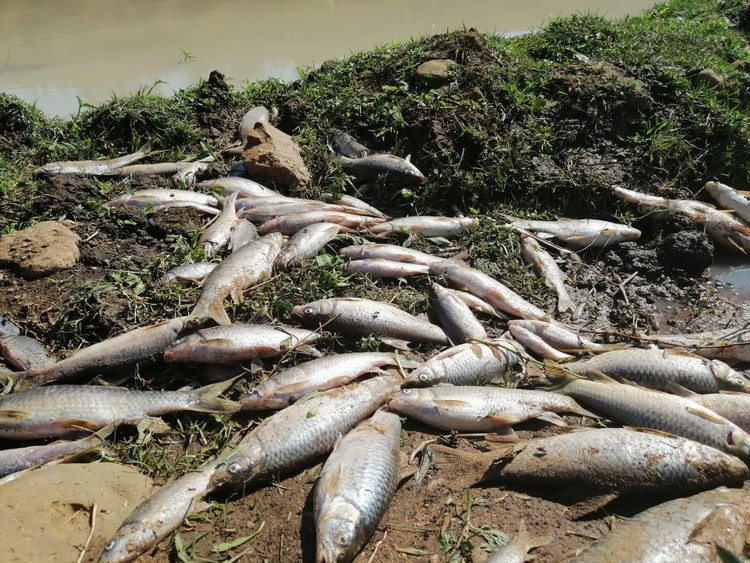 "Caustic soda is corrosive and can cause burns to tissues it comes into contact with. Combined with fatty oils it becomes soapy, making a river clean-up exceptionally difficult," said GroundUp. People were urged to stay away from the rivers, avoid using water from the Dam, and not let their livestock drink contaminated water. It's one of the worst ecological disasters to hit the KwaZulu-Natal province.
Find out more tonight on Carte Blanche.
Watch the show overseas on 27 Aug | Watch in SA on DStv Now tonight
WATCH VIDEO: Msunduzi River Spill
Also on Carte Blanche tonight:
Here's the line-up of other hot topics in South Africa this week that the Carte Blanche team are tackling today Sunday 25 August.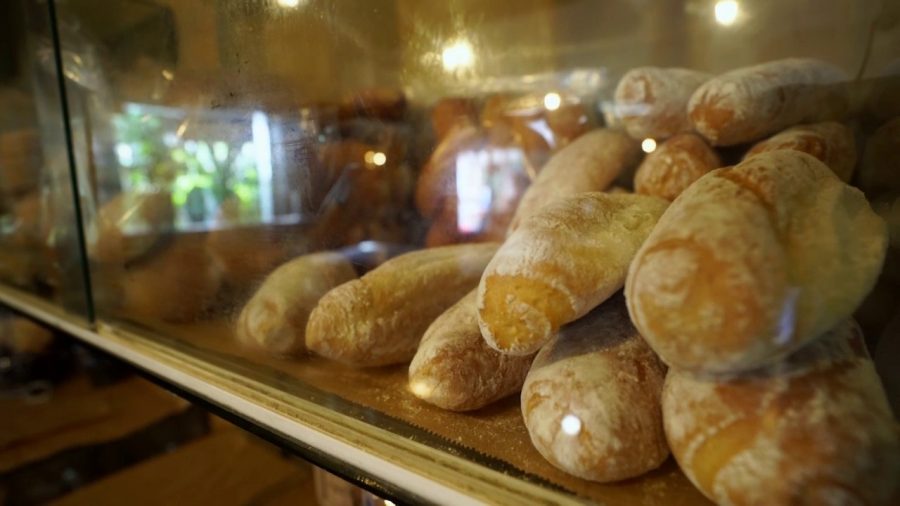 Carte Blanche takes allegations of fraud to the laboratory to investigate the false labelling of bread as #GlutenFree when in fact it contains high levels of gluten, with often dire consequences for those who consume it.
Claire Mawisa asks: "How do high levels of gluten – that can make certain people critically ill – appear in food items labelled gluten-free? Innocent mistake or deliberate fraud?"
Watch the show overseas | Watch in SA on DStv Now from 27 August
Genetic genealogy – combining DNA profiles with family tree research – is the latest tool helping international investigators solve some Cold Cases and ensuring justice prevails. On this episode of Carte Blanche, Derek Watts reveals how investigators traced an American killer using his cousin's DNA profile. The man had been on the loose for 31 years after murdering a young couple.
Watch the show overseas | Watch in SA on DStv Now
Genetic #genealogy – combining #DNA profiles with family tree research. It's the latest tool helping international investigators solve some #ColdCases and ensuring justice prevails. That's #CarteBlanche this Sunday 7pm on @MNet channel 101. @DerekWAtts pic.twitter.com/PitdoypEL9

— Carte Blanche (@carteblanchetv) August 22, 2019
If you're in SA – you can watch Carte Blanche on DStv Now. If you're overseas – you can watch #CarteBlanche and thousands of other popular local South African shows & movies by subscribing to Showmax International now. You can try it FREE for 14 days. 
***
Please note: Carte Blanche is only available to international Showmax subscribers in Andorra, Australia, Austria, Belgium, Denmark, Finland, France, Germany, Greece, Iceland, Indonesia, Ireland, Italy, Liechtenstein, Luxembourg, Malta, Monaco, Netherlands, New Zealand, Norway, Portugal, San Marino, Spain, Sweden, Switzerland, United Kingdom. Not all titles are available in all territories. Showmax brings you the best South African series and movies, from the classics to the latest releases, from complete box sets to kids' favourites.