US award-winning entertainer Steve Harvey has announced plans to launch – and host – a South African version of popular international show 'Family Feud', as well as a local version for Ghana. The world famous businessman and philanthropist will be moving to South Africa in October for a few months when filming on the SA series begins in Johannesburg… and he hopes this will be the beginning of so much more.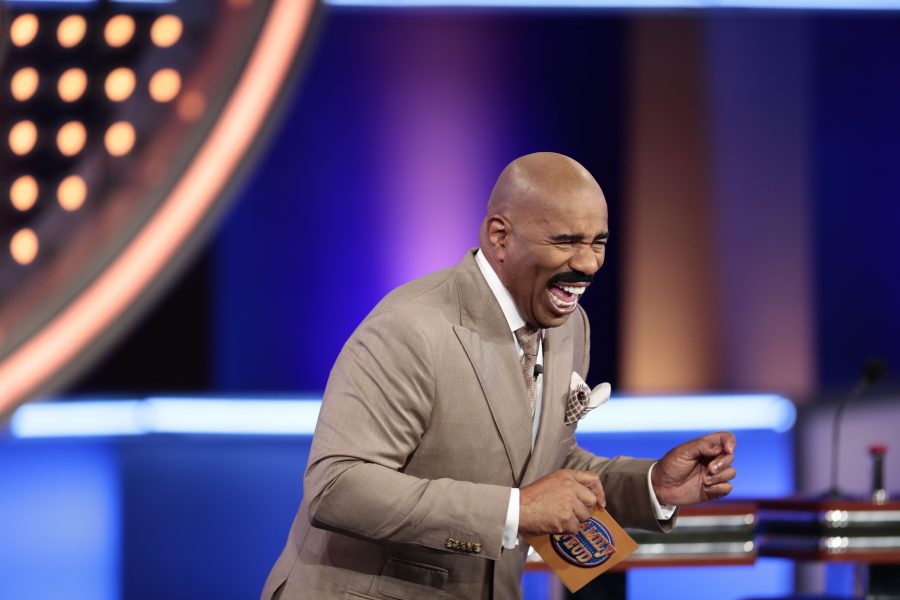 You may not have heard of the show yet, but Harvey believes "Family Feud will become a household name for local South African and Ghanaian families".
He should know. He's been hosting the American version with enormous success since 2010. Family Feud has seen exponential ratings increases under Harvey.
The iconic game show, in which two families compete to name the most popular responses to gathered survey questions in order to win cash and prizes, has been a beloved part of people's lives around the world, from generation to generation.
On air since 1976, it has generated adaptations in over 50 international markets.
Family Feud Africa will be the first international version of the show hosted by Steve Harvey.
The hit show, which will be adapted to local families, will be produced in SA and Ghana by South African production company Rapid Blue (with shows like X-Factor and Shark Tank under their belt).
It presents fantastic opportunities for the award-winning SA company, and for South Africa, to create shows with local talent that can be marketed internationally.
Harvey, a businessman and philanthropist, said bringing Family Feud to Africa has long been a dream of his and that "this is just the beginning in Africa. I expect this show to lead to multiple media and business projects in and throughout the continent."
Rapid Blue's thrilled CEO, Duncan Irvine, told SAPeople: "What's exciting for us is the opportunity to work with Steve Harvey's teams, who have either created or worked on some of the biggest selling games shows in the world like Little Big Shots and Family Feud, and off the back of this we will be developing new shows with him and his team."
Irvine says he sees this as the start of "an exciting new journey to leverage the African creative talent of Rapid Blue, working with the Hollywood game show expertise to create shows that can then be sold back to the rest of the world."
Rapid Blue is part of the BBC Studios international family of production companies and has a strong legacy of producing award-winning localized African versions of international formats, including Dancing with Stars, X Factor, Got Talent, Shark Tank, Come Dine With Me, Project Runway and First Dates.
Irvine says: "Family is the cornerstone of life in South Africa and Ghana, and we are confident that we will see some wonderful families take part and that both seasons will resonate well with audiences here. We're planning additional projects with Steve Harvey and his team for viewers here in Africa, so watch this space!"
Harvey's passionate about giving back to Africa and "sharing with you some of the tricks that's done in Hollywood".
The American star told a press conference in Joburg: "This continent has people in it that are so talented – the singers, the athletes, the businesses, the minds that's over here, the absolute brilliant people. That's your greatest commodity. It ain't your gold or your diamonds, it's your people."