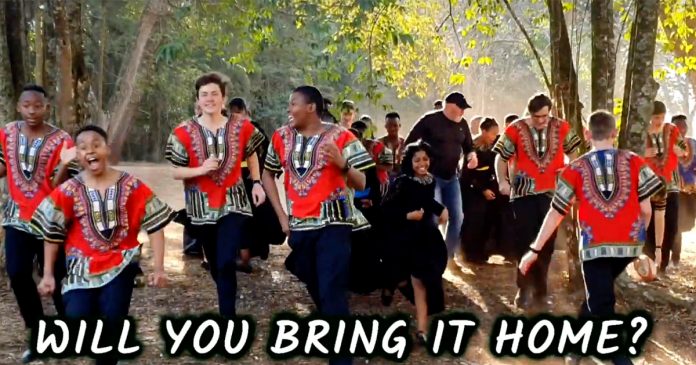 During the 1995 Rugby World Cup (when South Africa won!), movie maker Leon Schuster's popular song HIE KOMMIE BOKKE united South Africa and contributed significantly to the spirit of the event. And this year, he's back with a new one – HEY BOKKE! – co-written with South African musician Don Clarke. Watch below.
The song incorporates an adaption of the popular chorus from the song Hey Baby which is sung in the stadiums by supporters throughout the land… with some unique South African lyrics like:
Skop hulle, skrop hulle, Nog 'n drop en bok hulle
Leon has made this song specifically as a YouTube Lyric Video for rugby supporters during The Rugby World Cup 2019… so you can sing along! It has one main message: "Iyolala Ekhaya (Bring It Home!)"
Leon is very clear that it is not a money-making initiative. Produced by Don, the song includes two choirs – The Drakondale Girls Choir School and The Michaelhouse School choir.
The membership of both these choirs is entirely representative of the demographics of the New South Africa, says Don, which was Leon's vision from the outset.
Leon was determined that this song would unite both Springbok fans and all races throughout The Rainbow Nation.
Don said to SAPeople: "Any of you out there who are Springbok supporters, as they wing their way to Japan for a mighty battle, PLEASE SHARE… FAR AND WIDE… FAST AND FURIOUS!!! Leon and I would be most grateful!"
WATCH VIDEO: HEY BOKKE! Leon Schuster