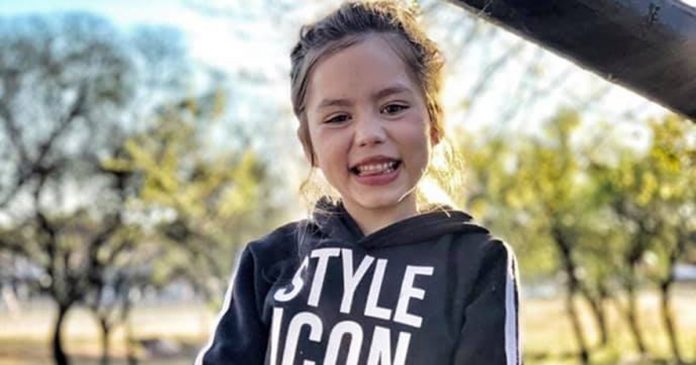 Six-year-old child Amy-Lee de Jager, who was shockingly kidnapped on Monday morning in front of Laerskool Kollege Park (Kollege Park Primary School) in Vanderbijlpark, South Africa, has been safely returned to her family.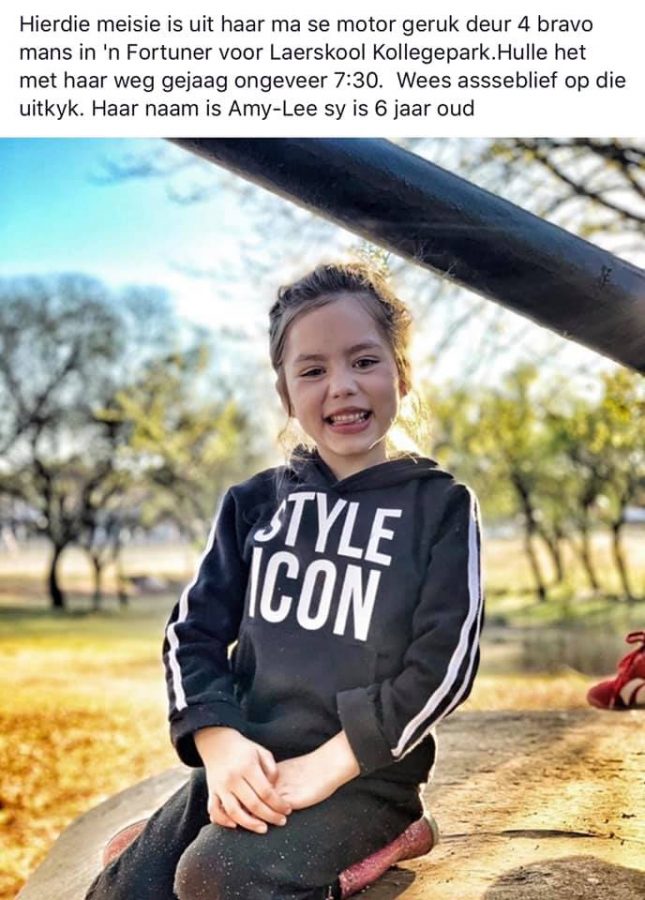 The South African Police Service (SAPS) confirmed this morning that the schoolgirl has been found.
Amy-Lee was kidnapped when her mother was dropping her off outside Laerskool Kollegepark. She was snatched by four men as she, her mother and her brother, were alighting from their car in front of the school yesterday morning. The abduction made news around the world from Australia to the UK.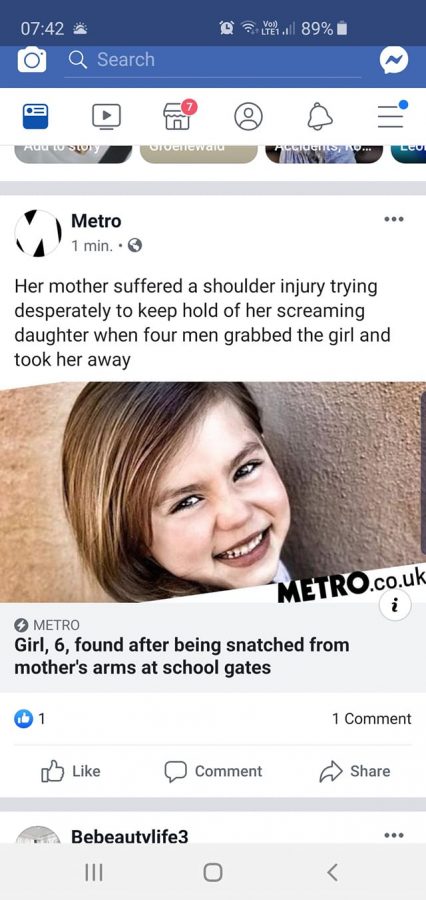 The circumstances of Amy-Lee's reappearance are still sketchy, but it was reported by TimesLive that early on Tuesday she was found on a street by a man and a woman who took her to the police station.
"The people dropped her off in the streets and a woman and her man heard her crying and rushed her to the police station," her aunt told TimesLive.
SAPS said in a statement Tuesday morning: "Amy was found this morning and she is undergoing a medical examination at a local hospital.
"The investigation into her disappearance and sudden reappearance is still on-going. It is our appeal that this investigation be allowed to take its course."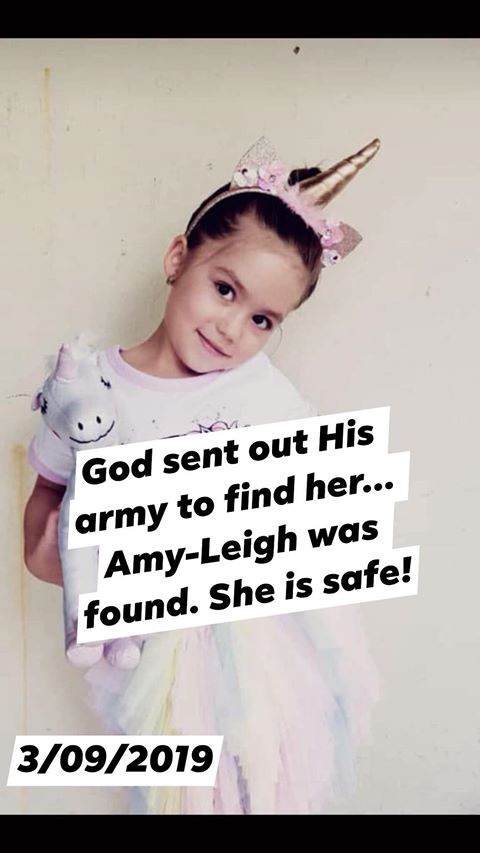 The police did not confirm whether any of the reported R2 million ransom was paid.
According to EWN the four abductors, who were driving a white Toyota Fortuner with no registration plate, are still "at large".