PERTH, Australia – Anyone Googling the word "hazenile" will almost immediately come across an April 1, 2019, story on Smart Energy International about a "miracle new mineral" from South Africa, but with bold red letters across the story stating "This was an April Fool's joke." Clearly, South Africa's Minister of Mineral Resources and Energy didn't read that before making a speech in Perth, Australia, promoting the mineral as if it were the real thing.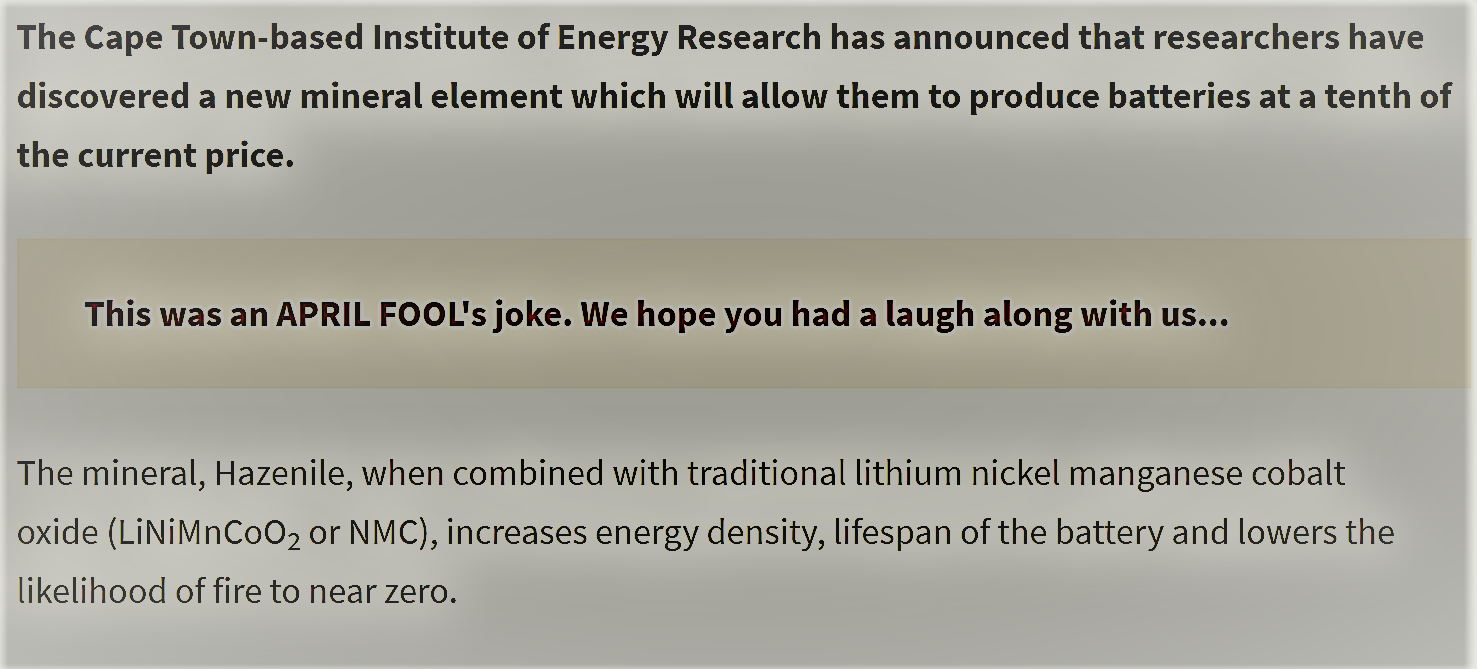 Addressing the Paydirt Down Under Africa Conference, Gwede Mantashe also referred to the Cango Caves in South Africa as the Congo Caves. This was also clearly lifted from the magazine article, which wrote at the time, "Hazenile, meanwhile, has been discovered in abudance (sic) in the area between the Crypte and Throne Room caves in the Congo Caves complex in the Western Cape province of South Africa."
According to Business Day, Mantashe on Wednesday "extolled the virtues of the newly discovered 'Hazenile' battery mineral," to some 400 delegates. The media pounced on the mistake, and later Mantashe said that his speech writers had not caught the mistake before he delivered it.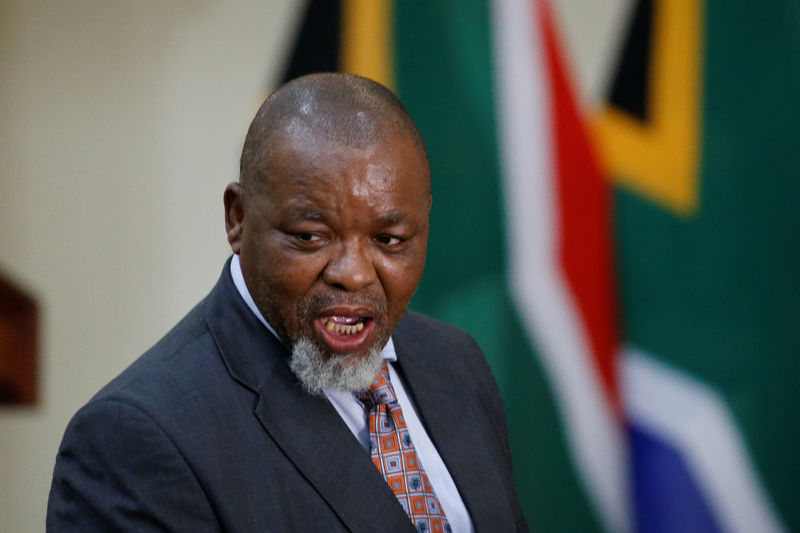 Paydirt, the organisers, said that more than 20 African countries would be represented by Australia's state and federal governments at the event.
Mantashe was reported as telling Business Day afterwards, "That was a genuine and an unforeseen error in a good speech with inputs from young economists who are learning in the process. It is equally unfortunate that the editorial team could not notice and fix it on time before delivery."