South African athlete Jean Jacques Wallis is representing South Africa fantastically at the 2019 World Wingsuit League in China… and today SA stands a chance at podium 1st, 2nd or 3rd position, as Jean Jacques has made it through to the Finals!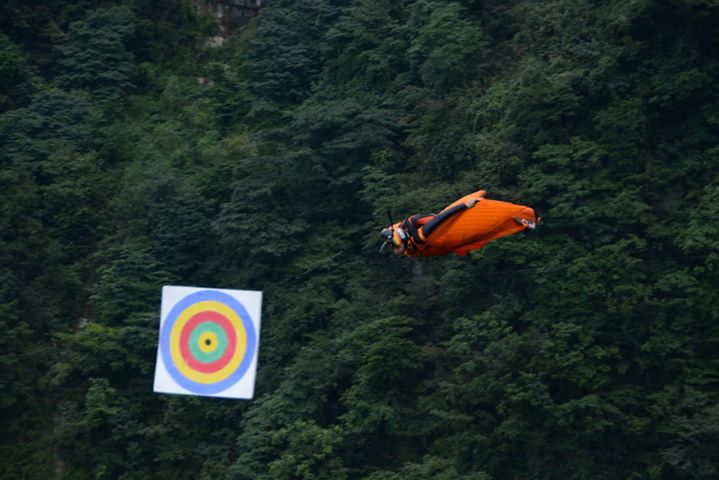 The World Wingsuit League 2019 event, which is taking place at Heaven's Gate, Tianmen Mountain, began on Thursday with 16 of the world's best wingsuit pilots competing in thee challenges – speed, target and flare.
"JJ gave them a run for their money," his partner Katie Levick told SAPeople, and today he will battle it out with the remaining seven other finalists.
Katie said: "JJ has hit 70 points three times now…" The ultimate – 90 – is Bullseye and is the size of an oreo… which Jean Jacques did hit during practice. Let's hope he can do it in the finals!
During practice, JJ said: "So awesome flying in this amazing location. Trying not to flinch for the target, but you're about to hit something in free-fall… haha."
Follow Jean Jacques here.
WATCH VIDEO: Jean Jacques Wallis during practice at Heaven's Gate for World Wingsuit League competition
Heavens Gate – Target Practice 1

Heaven's Gate Target practice run here in China. So awesome flying in this amazing location. Trying not to flinch for the target, but your about to hit something in freefall.. .hahaPhoenix-FlyAtair#China #SouthAfrica #wwl #OSP2 #Alpine3Tianmen Mountain National ParkHeaven's Gate. Located in the Tianmen Mountain National Park, in the northwestern part of Hunan Province, China, Heaven's Gate is one of China's most famous landmarks. Heaven's Gate is a stunning rock arch that soars among the clouds.For now Best is to check out Jeb Corliss Live Streams on https://www.instagram.com/jebcorliss/

Posted by JeanJacques Wallis on Tuesday, September 3, 2019