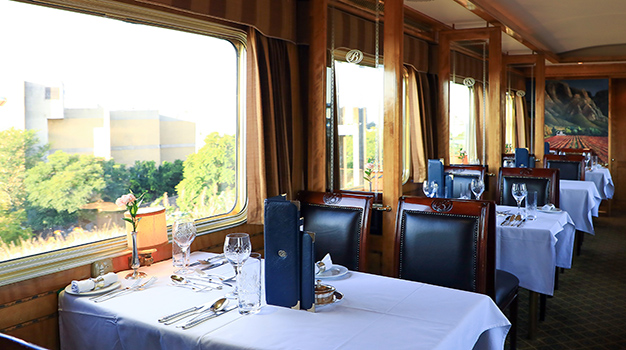 I don't know you. I don't know your name and I barely caught a glimpse of your face as we chugged out of Kimberly and you took aim at my Blue Train carriage window… writes Traveller24 Editor Selene Brophy.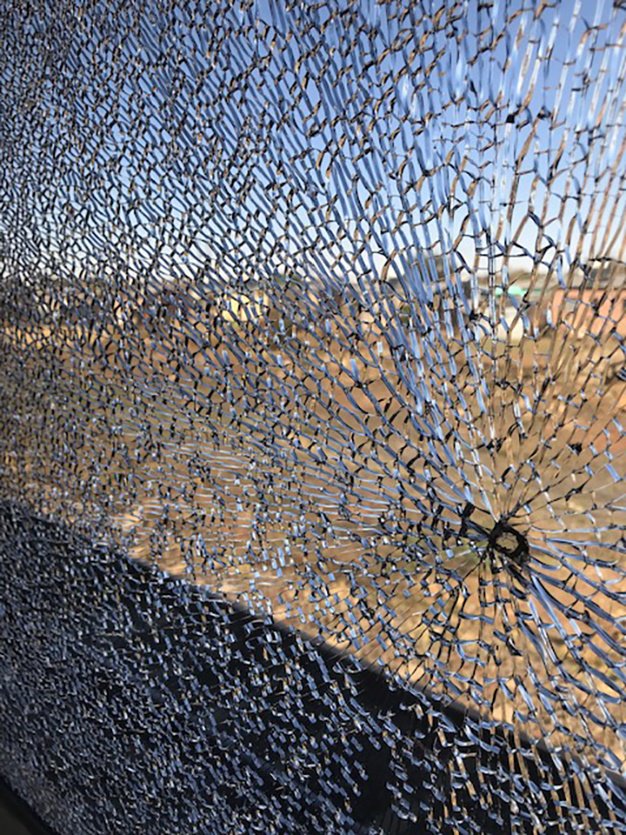 I can only imagine your circumstances.
You could have hit any car but you hit mine. Life's funny like that. Sometimes we think accidents are exactly that. But sometimes they're not. If we look a bit deeper.
I've been told you're probably a young boy. Bored. And that you have nothing better to do with your time. That during school holidays you or your friends are known to do this. There are so called hotspots to your boredom. And police are regularly on the lookout. In fact, there are no less than four SAPS on board the train at any given time.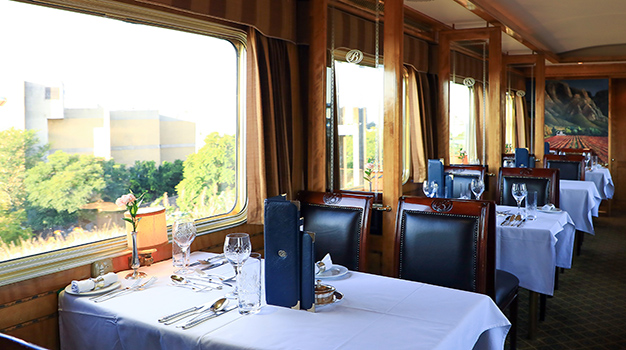 Have you considered what would happen if you get caught?
That window cost R15k. It's the Blue Train, isn't it? Shatterproof and double-set – so thankfully your stone didn't hurt me physically, even though it was right in line with my face as I sat down to do some work in my uber-luxurious sleeper car.
But it shook me to the core. The window to the soul of Africa. Shattered, right there. For me.
Staff rallied around me, making such a fuss you would have thought I had been physically injured. I was moved to a different car. This time with a bath. When I boarded this iconic train with a legacy that spans some 65 years, one of the things I thought about was how extra it would be to have a bath on a train. Frivolous, I know. It is the Blue Train, isn't it. Indirectly, I have you to thank. Life's funny like that.
As I soaked I wondered about your childhood. I wondered about what you think, when you see the Blue Train. A world of Haves, passing through your world of Have-nots. And then me, as travel editor caught somewhere in between. Your hometown Kimberly, with its sparkling splinters scattered all across this world and all that's left behind is a great big hole. Thought provoking, like its museum.
Because of this shattered window, I'm trying harder to see you. To really see you. And all the others along the wrong side of the tracks.
And believe me the guests from Australia, United Kingdom and the United States see you too. It's hard to miss as we pass through the many towns and dorpies during our 27-hour journey from Pretoria to Cape Town.
In fact, I chatted to one of them from Illinois, in the US. His grandparents had been on the Blue Train in the 60s, his mother too in the 80s. She brought him a keepsake booklet which he had with him – you can see more of it in the video here.
I wish you would take the time to listen to the way he speaks about our country. And that his family has dreamed about visiting the very place you call home for decades. That in some small way it would inspire you. It did me, even though I know it's easier for me to say that. And while our individual legacies do extend across generations – The past and the future are caught up in the here and now.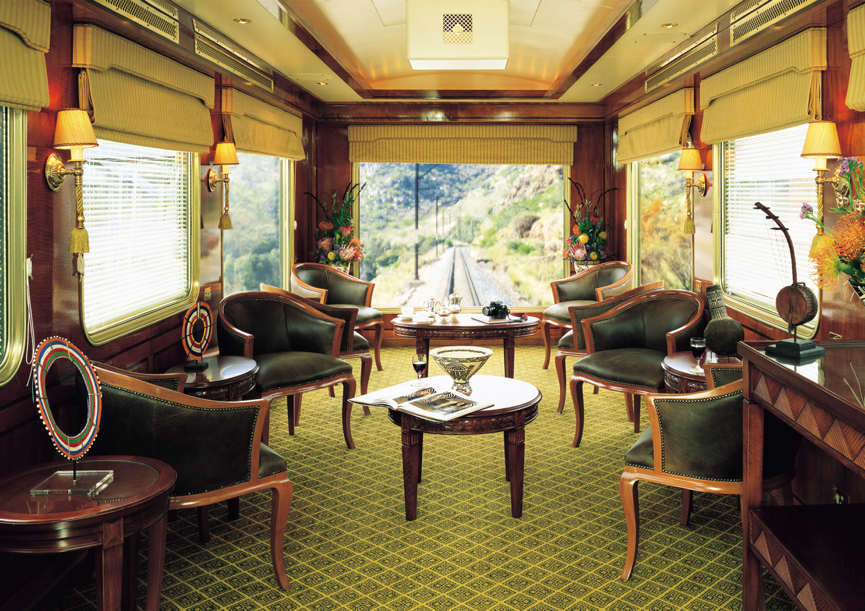 You could have hit any car amongst the 19 on this train, holding any of the 82 guests, but you hit mine.
You could have hit Sydney's car, the longest standing employee on this train, with some 27-years of silver service under his esteemed belt.
Did you know he served Madiba on this very train. Literally, his proudest moment. Imagine how many school holidays Sydney has missed with his family? And yet when they ask him, "Daddy, why so long?" He answers, "You need to wake up with passion. Wake up everyday and be free. And then you will have a long life". Listen to him in the interview here, if you don't believe me.
I also spoke to a lady earlier in the day, who grew up in Kimberly. She recalled how when she was a little girl she would get into troubled for coming to the station, and running alongside the train. She and her friends would aim to catch the sandwiches the guests would toss to them from the windows.
The windows are all sealed up now of course. She felt sad that not much had been done to improve the train station. But I can tell you that your station looks a sight better than many of the others. I imagine these would take so much more than R15k to fix. But Transnet has to start somewhere, right?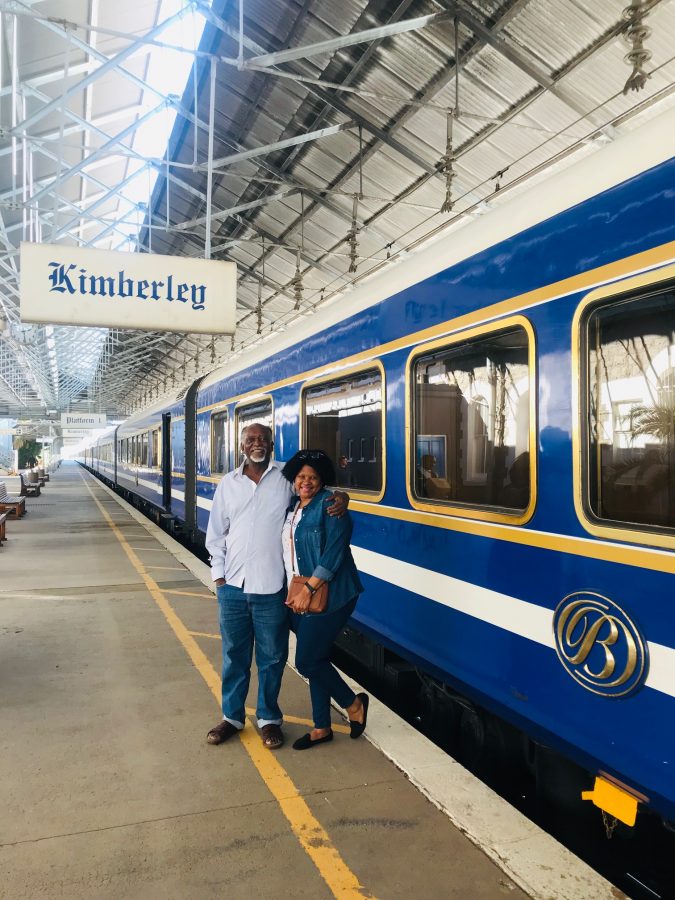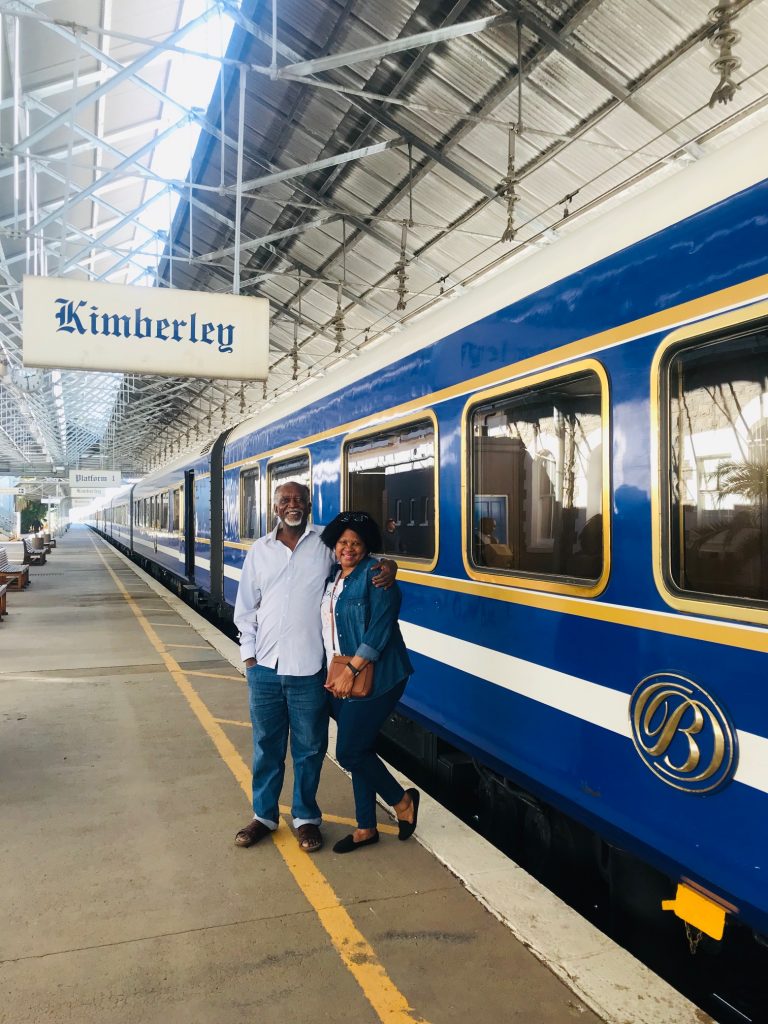 Siphiwe and I boarded the train together. She waved her hometown goodbye from the Blue Train Observation Carriage. It has such large, expansive windows and as the Southern African countryside sweeps by, the green and golds of the Winelands and the Karoo respectively really are beautiful. They really do make you feel like you're looking out into the soul of Africa. I can only imagine how different her viewpoint must be now. Very different from that little girl way back when, catching sandwiches.
So to you, whoever you are, I want to say keep aiming for the Blue Train, if you must. But if you can find it within, to aim even higher.
This article was first published on Traveller24 and is republished here with Selene Brophy's kind permission. Watch the video here.
*Disclaimer: Traveller24 Editor Selene Brophy was hosted by Transnet for her trip on board the Blue Train from Pretoria to Cape Town.