The video below will break hearts and stereotypes. Three gorgeous women with Albinism strut their stuff for a short film by Martin de Kock from MDKafrica. Here's the story and photos from behind the scenes as we celebrate Albinism Awareness month in September….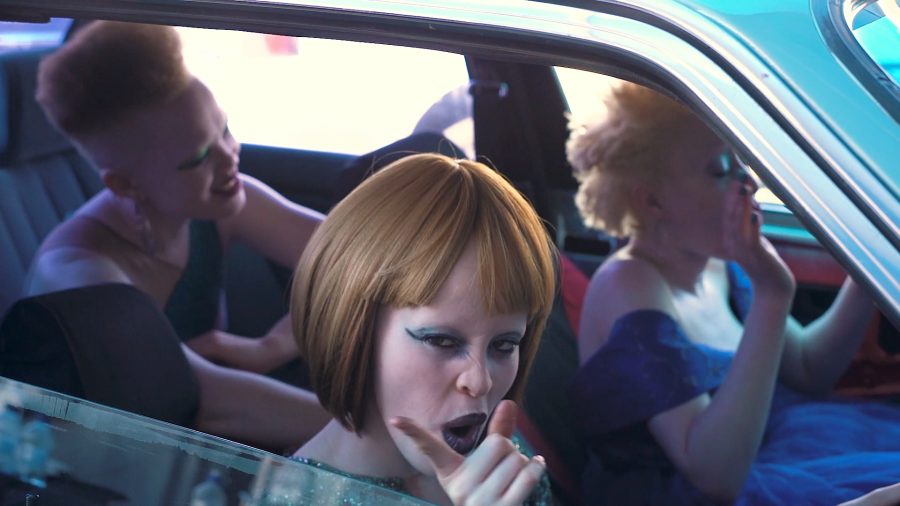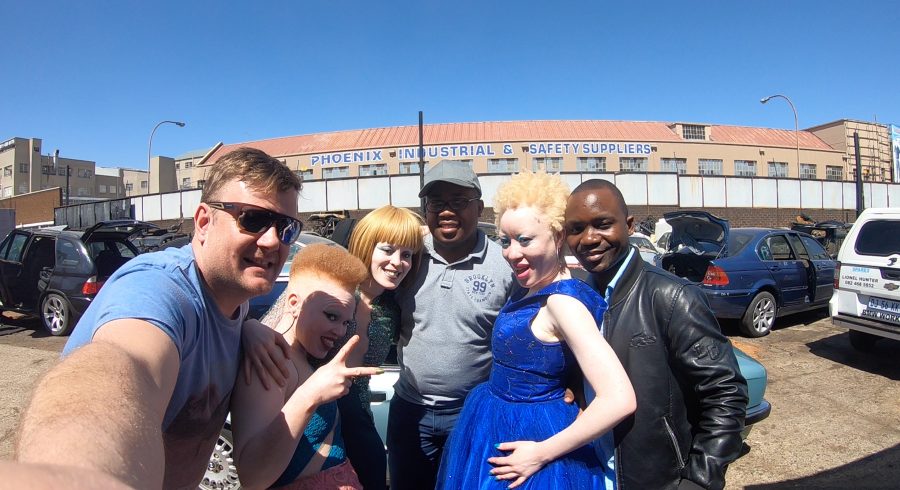 A Daughter of Destiny is a passion project video that Martin has produced to create more awareness for women in South Africa.
"I have a wife, a sister a mother and many women in my life I care for and respect. And it breaks my heart to see that they have to go to the extent they went to through the past few weeks just to stop the violence against woman and children, and to just get heard. So if this project can add a small amount to this I will be happy," Martin told SAPeople.
"I was taught from a very young age to respect women and be a gentleman. It makes me very tense and angry to see the femicide in this country.
"I am no writer or public speaker but I do create relevant visual content and so I decided about 2 weeks ago that this was something I wanted to tackle in a short film… but I had no idea how.
"And then I was doing fashion photography for a designer client of mine about 10 days ago and at this shoot I met an incredible model, Anneline Mathiba – a woman with albinism. She is also a radio announcer and theatre actress.
"We got talking a day or two after the shoot and Anneline told me she wanted to do a fashion film for a Proud Albinism fashion show that she is producing (28th of September 2019, @unity House JHB cbd, R50 entrance).
"I then thought this might just be the opportunity I was looking for. I went on with my daily tasks and this kept brewing in my head, developing the concept until I had something solid.
"I needed something that would create awareness for three things: Activism of women, activism for Albinism and growing the online audience for my business."
Martin, whose lunar eclipse photos went viral around the world last year, started his own visual content creation business about a year ago.
The entire process – from the moment of conception when he and Anneline began chatting, to completion of the video – took only a week!
"I met Anneline on Tuesday (10 Sept) for a coffee in Maboneng Precinct, and we then secured the location, the designer and the other two models on the same day.
"We also fine-tuned the poem she wrote to fit in with the story board. This already was a sign to me that with the right attitude, a lot of effort, and by the grace of God, you can achieve a lot!"
That evening Martin made 20 sandwiches for the crew and bought all the refreshments because he was also wearing the project manager hat.
"But at this stage my concept included a vintage car which I didn't have… so at 9pm I went to Google for help, with almost no hope, but – as this project was just meant to be – there I found a car from the E30 squad in Soweto, through the help of Jabu (one of the founders of this Gusheshe motoring club)."
Early the next morning, 11 September, Martin picked up the models Anneline, Maipato Sefako and Regina Mary Ndlovu (who is also an actress, and the owner and singer of the 'My Albinism' song in the video); and did some gorgeous city scapes which are used in the intro.
Because it was organised so quickly, Martin had no assistance with the production… but managed to pull off something so beautiful and professional and hard-hitting.
"I've always worked as a one-man-band film team," he says. The team included the models and the fashion designer, Everson design en KB with his Gusheshe from E30 club Soweto.
They were also helped by the gracious owner of the scrap yard, Lionel Hunter.
"He was super helpful and gave us free use of the yard for about 6 hours," says Martin. "We only asked him a day before the shoot. I explained it to him in 5 minutes and he agreed. At that point, Anneline and I knew that if this ex pro-boxer, sitting with his strong stature in his office, rejected us we'd have to postpone or cancel the project.
"So when he agreed we were so super ecstatic we high-fived each other while walking out."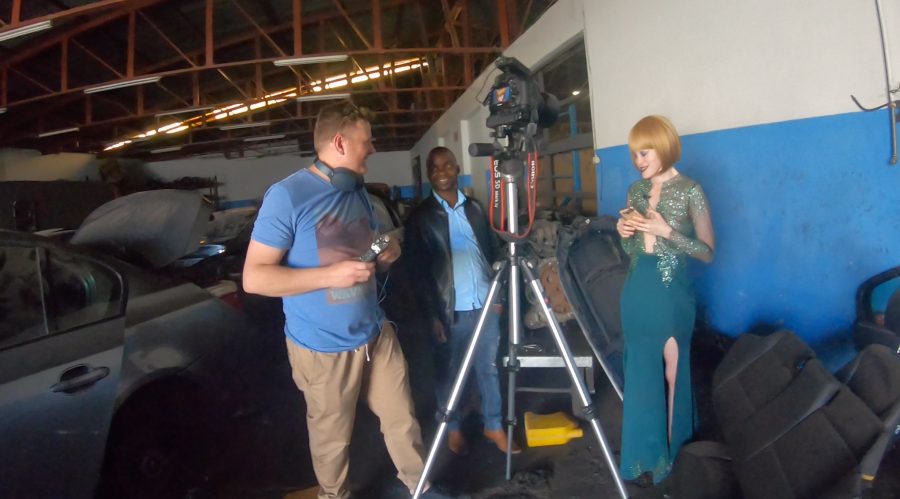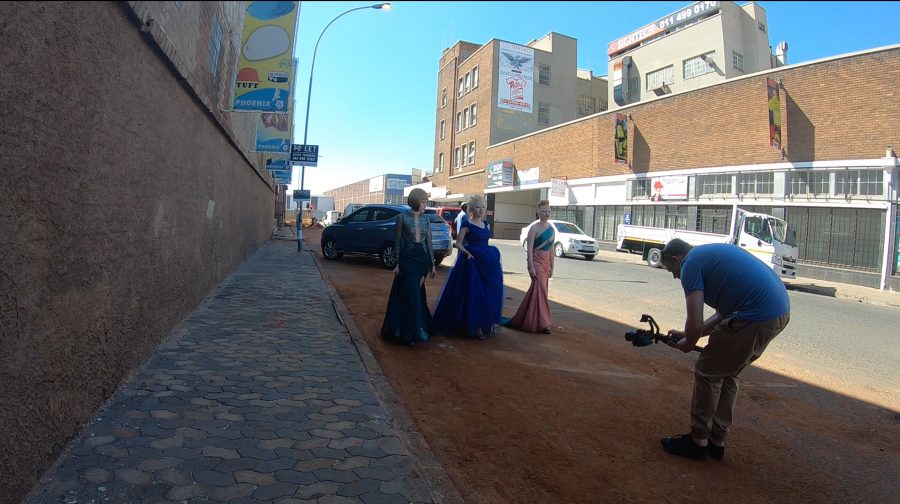 Martin has worked in the media industry for many years, covering sad and horrendous stories on a daily basis… so he is so proud of "the emotion and awareness-factor" this video has achieved.
MDKafrica's mission is to "tell the real positive storyies of our country that can still create solid awareness for many issues without a hidden agenda, just the real human voice.  Real, honest and uplifting stories of the beautiful people of this country."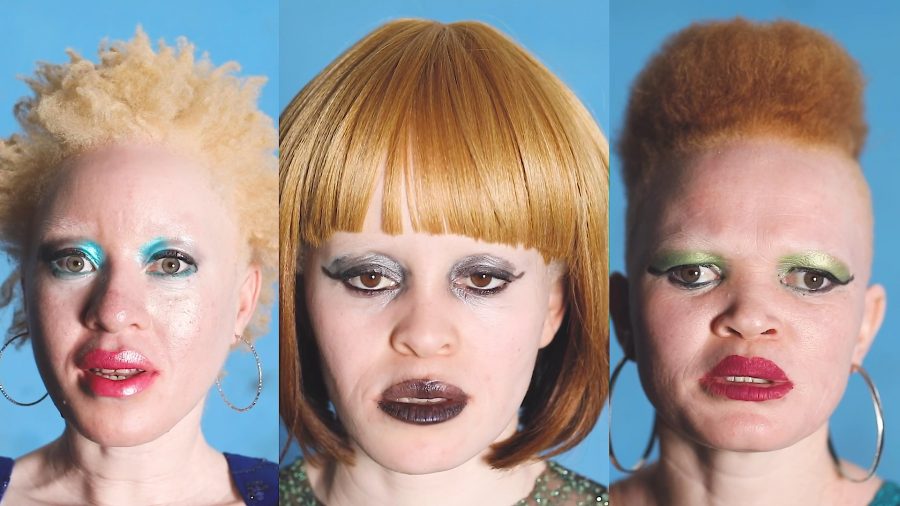 The video – A Daughter of Destiny – has also been entered in a few local film festivals; and will be screened at the Proud Albinism fashion show (see details below).
"I really do hope people see the significance in accepting each other in our differences, and start applying that. We should all just have basic respect and love for one another."
WATCH VIDEO: A Daughter of Destiny
MORE
Don't miss the Proud Albinism fashion show on 28th of September 2019, @unity House JHB cbd, R50 entrance
Contact Martin de Kock at MDKafrica – visual content creators, in Johannesburg:
www.mdkafrica.co.za, or on Facebook here

0715965073