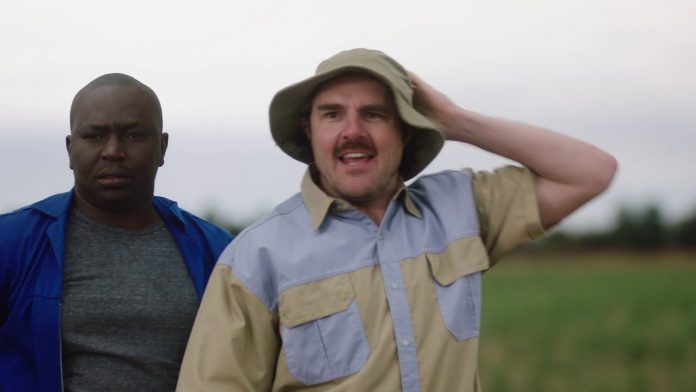 As any expat will confirm, South African ads are amongst the best in the world… and the latest one from a local insurance company is no exception, going viral within hours of being launched.
The ad – by King Price – has South Africans in stitches as it highlights how meanings get lost in translation so often in a country that has 11 official languages!
'Skoffel' is the fourth commercial in the series "when others don't make sense" to go viral. (You can watch the hilarious Lobola ad here.)
WATCH VIDEO: Unapologetically South African Ad Skoffel
This ad was released on King Price's social platforms on 27 September 2019. And, like all the other ads in this series, 'Skoffel' uses a misunderstanding (skoffel means 'hoe', but it can also mean 'dance') to make the point that a lot of things just don't make sense… like paying the same every month to insure a car that's worth less every month.
In a press release King Price explains that their hilarious ads, like their company policy, are 'different' (with KP being the first – and only – insurer to offer car insurance premiums that decrease monthly as the value of cars depreciate).
Apparently these fabulous ads are produced on a shoestring budget… which is an extension of their 'why pay more' attitude (and saves them money!).
"Our ads reflect the differences and cultural diversity that make South Africa so special, while adding a healthy dose of humour," says King Price's Natalie Bisset. "We want to take the 'eina' out of insurance and, if there's a way to make people laugh while we do it… We'll take it!"