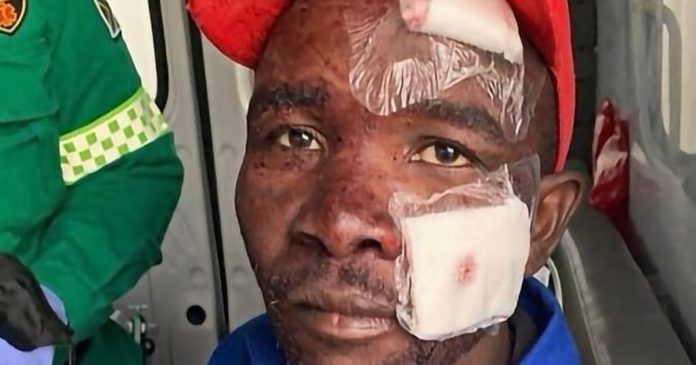 South Africans on social media are applauding an extremely brave Cape Town man who risked his own life to save a woman while she was being raped by two men. The hero – Radius Masukume – was stabbed multiple times during the rescue.
According to community organisation Keep The Energy, the incident occurred on 10 October 2019, when Masukume saved a 45-year-old woman who was being raped by two young men in a Tableview field, situated off Gie Road.
Keep The Energy says another young girl was stabbed in the same field last week.
According to their Facebook page, Masukume was "stabbed multiple times" while fighting off the two men.
"We would like to thank Mr Masukume for not being a part of the problem and for risking his life to save the woman. ✊🏽💜#KeepTheEnergy #notogenderbasedviolence" said Keep The Energy.
They added in a disclaimer that Masukume had given permission for his photo to be published, and the information was sourced from a paramedic who attended the woman and Masukume.
A donation page has been set up, and many have called for his employers to reward him for his incredibly brave deed that showed integrity and courage. (It's believed that he works for Eskom, and Eskom said on Twitter that they would be investigating this. At the time of publishing, Eskom had not yet replied to our request for confirmation.)
President Cyril Ramaphosa has been tagged in a tweet calling for Masukume to be give a national order of sorts for his courage.
Keynote speaker and nuclear physicist Senamile Masango, who focuses on women empowerment, said: "Thank you Mr Masukume for risking your life to save a woman, God bless you sir."
The gratitude and accolades have poured in – "you are a hero", "speedy recovery and God bless"… and of course the typically South African "give that man a Bells"!
SAPeople is waiting for a response from the South African Police Service (SAPS) on the incident.