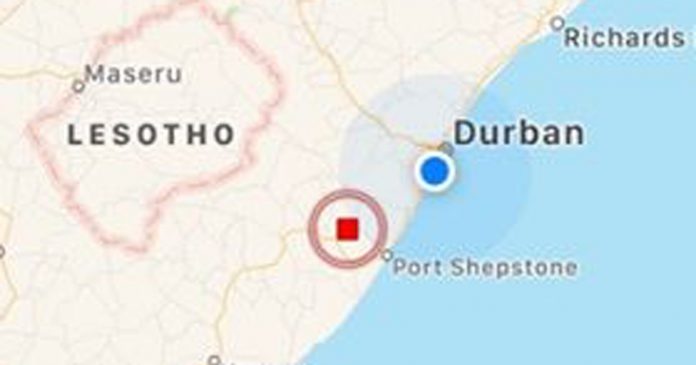 A magnitude 4.3 earthquake struck at lunchtime today on the KwaZulu-Natal south coast. The earthquake struck at around 13h19 on Thursday 31 October.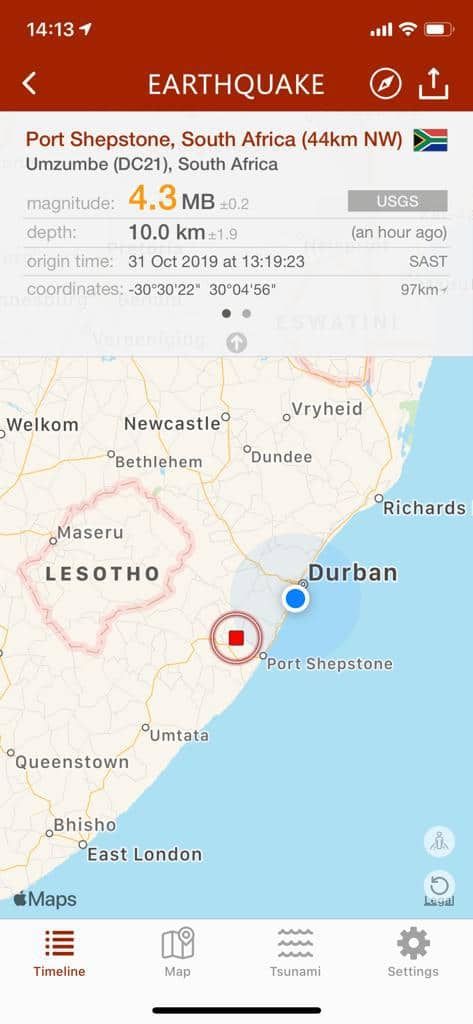 The epicenter was just north of Port Shepstone, and the affects were felt all over KZN.
SAPeople admin volunteer Carol Malley said: "OMW, my office is Durban is on the 14th floor. Wow, did our building just sway ?."
She says many of the staff were "spooked".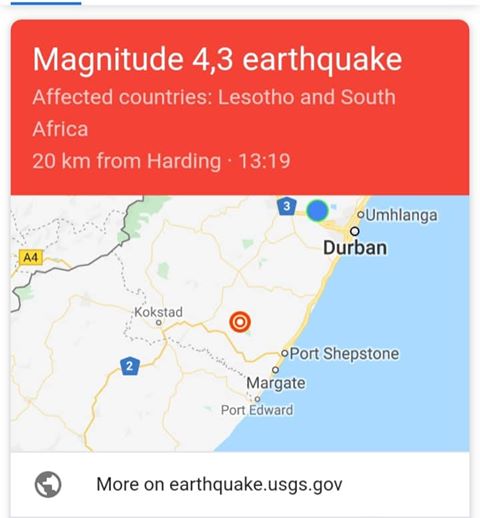 SAPeople contributor Thea Venter was at her seaside home in Athlone Park, near Amzimtoti on the south coast, when the earthquake struck.
She said: "It was so scary. House shook and windows rattled. Thought my house was going down into the ocean! We are not used to this haha."
The earthquake affected Lesotho and South Africa.
South African humour has already begun…